Options on Sprint for Windows Phone 7: What to Expect From WP7 Devices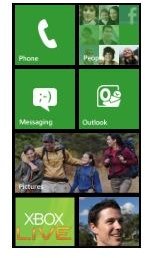 Windows 7 Phones
Announced in 2010, Microsoft stated that the new Windows Phone 7 handsets would be much easier for users to operate, and that everything they would want and need would be at their finger tips.
Hopeful smartphone users eagerly awaited the lineup for the Windows Phone 7 smartphones, and Sprint customers will get their chance with the introduction of HTC's Arrive. In this article, learn a little more about Windows Phone 7 on Sprint - the hardware, the software, and of course the price.
What is a Windows 7 Phone?
The new Windows Phone 7 handsets from Microsoft, boasts to have everything that a smartphone user needs and wants at a glance. Had your phone off
and wondering if you've missed any calls? You can glance at how many missed calls or SMS messages you need to check. Waiting on an email? See if it's arrived. Want to check your friend's Facebook status? A quick button gets you there. If you are an XBOX Live user, you can check your account and other Live events right from your phone too.
The Windows Phone 7 OS, is laid out in a way that the most important things that people check on their smartphones (messages, pictures, email, and social networking sites), are easily displayed as tiles on the home screen. There is quick access to Microsoft's Bing search, as well as the XBOX Live accounts for those that have them.
The HTC Arrive
While there have been a few entries for the Microsoft Windows Phone 7 smartphones, customers at Sprint are now lined up to receive their offering in the form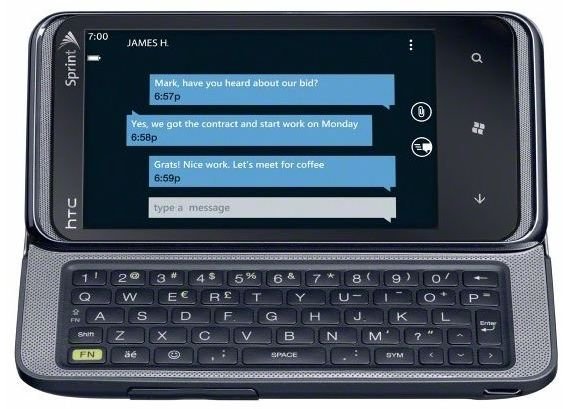 of the HTC Arrive. This announcement came in February of 2011, and the phone itself is scheduled to be released on March 20th this year. The phone features a Snapdragon 1Ghz processor, a 5 MP camera with flash, as well as a 720p video camera, 16GB of internal storage and the new updated ability to copy and paste that came with the latest Windows Phone 7 update.
This Sprint Windows Phone 7 will have a slideout QWERTY keyboard that actually tilts – something that was previously seen on the HTC Touch Pro 2, and is currently available for pre-ordering. The phone itself will be $199.99 with a two year contact or for current customers, an upgrade, along with a $100 rebate (original price $299.99 - $100 rebate = $199).
Though it has yet to be announced, Sprint will of course probably add it's own features to the phone, like Sprint ID and the Sprint Mobile apps store (NASCAR, Sprint TV), which customers can use to further personalize their phones, as well as get updated on their favorite sports and check their accounts while on the go.
References