Verizon Prepaid Cell Phone Options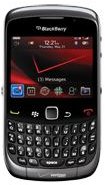 Options for Verizon Prepaid Cell Phones
In the market for a no contract cell phone plan? Verizon offers a prepaid service on select cell phones for their network. Monthly charges are paid upfront instead of at the end of a billing cycle and you aren't hooked into any long-term contracts. The downside? You don't have free-range of phones and cell phone prices aren't very discounted. Verizon does have quite a few smartphones, BlackBerry phones and standard cell phones to choose from. Take a look at this compilation of Verizon prepaid cell phones that are currently available. Supplies may vary based upon location and are subject to change.
The way that Verizon's website is set up makes it impossible to link to each individual phone. A plan must be selected before viewing a phone or placing your order, so once you've found a phone you might like, go to Verizon Prepaid Plans and Phones for more detailed information about each phone.
BlackBerry Curve 9330 - $244.99
If you want a BlackBerry with maximum storage capabilities, you may want to consider the BlackBerry Curve prepaid phone. Using a microSD slot you can get up to 32GB of storage space. The camera is only 2.0 megapixels, but the compact size of this BlackBerry makes it desirable to many casual users.
2.0 Megapixel Camera
Wi-Fi capabilities
Music player
Full Qwerty keyboard
Trackpad navigation
High resolution, 2.5" display
microSD slot - up to 32GB
BlackBerry Storm 2 - $344.99

Looking for a BlackBerry, but love touch screen phones? Try out the BlackBerry Storm 2 for the best of both worlds. You won't get quite as much storage as the BlackBerry Curve, but you will have a better camera and a larger display.
Touch screen
3.2 Megapixel Camera with Flash
Wi-Fi capabilities
High resolution, 3.25" display
2GB built-in memory, additional 16GB microSD slot
BlackBerry Bold 9650 - $344.99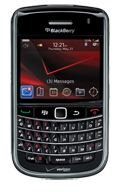 One step up from the Curve, the BlackBerry Bold prepaid phone is available on Verizon also. One major thing to think about if you are considering this phone: the prepaid BlackBerry Bold does NOT have a camera.
Full Qwerty keyboard
Trackpad navigation
NO CAMERA
Wi-Fi capabilities
High resolution, 2.45" display
2GB microSD preinstalled, supports up to 16GB
Motorola DROID X - $394.99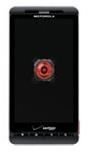 A whopping 8 megapixel camera with video capabilities and large 4.3" display makes Motorola's DROID X a fierce competitor among Verizon's prepaid cell phone options. This Android phone is packed with features.
Touchscreen
8 megapixel camera with video
4.3" edge-to-edge display
Android 2.1 OS
Wi-Fi capabilities
8GB internal memory, 16GB microSD card slot
Android music player
HTC Droid Incredible - $344.99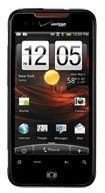 The HTC Droid Incredible also comes with an impressive 8 megapixel camera and other highly desirable features. An edge that the HTC Droid Incredible has is that it is designed to be a social networking hub with HTC Sense, a feature that organizes all communications by sender (allowing you to see e-mails, texts and Facebook messages from the same person in one location).
Touchscreen
8 megapixel camera with flash and video
3.7" display
Android 2.1 OS
Google Experience device
8GB internal memory, 16GB microSD slot
Samsung Fascinate - $394.99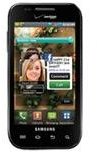 Although not quite as advanced as the cameras for DROID X or Droid Incredible, Samsung's Fascinate offers a 5 megapixel camera with flash and video recording. You also get your pick of Samsung's social networking widgets and can enjoy multitasking capabilities.
Touchscreen
4.0" Super AMOLED display
5 megapixel camera with flash and video recording
Android 2.1 OS
2GB internal memory with a 16GB microSD (capability of upgrading to 32GB microSD)
Wi-Fi capable
Multitasking
Samsung social networking widgets
LG Ally - $294.99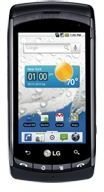 The LG Ally is a great smartphone for those who don't need quite as many features as the more expensive Android OS options. The benefit that the LG Ally has over the other touchscreen phones? It has a slide-out Qwerty keyboard. If you love touchscreen, but hate typing messages on one, the LG Ally may be your best bet.
Touchscreen
3.2" display
Full slide-out Qwerty keyboard
Android 2.1 OS
3.2 megapixel camera with flash
Wi-Fi capable
LG Vortex - $234.99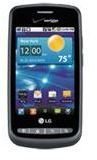 LG's Vortex is advertised as the perfect phone for first-time smartphone users. It's probably the best way that LG could say "This phone isn't a very good smartphone, but it is if you don't know how to use one." If you no longer want an ancient phone that doesn't do anything, but don't want to be overwhelmed by all the things that most smartphones can do, the LG Vortex is a good starting place.
Touchscreen
3.2" display
3.2 megapixel camera with video
Android 2.2 OS
2GB microSD - pre-installed
MP3 music player
No Wi-Fi capabilities
Samsung Gusto - $19.99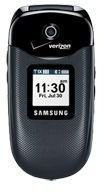 Not looking for a smartphone? The Samsung Gusto is a bare-bones phone that will give you the very basic features. Make a call, send a text message, check your balance or take a low-resolution photo with this simple, yet cost-friendly phone.
Account balance display
VGA Camera with night shot
Speakerphone
LG Accolade - $39.99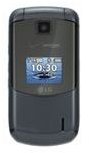 Stepping the bare-essentials up a tiny notch, the LG Accolade gives you the basic features you need plus a few extra perks while keeping the cost of the phone pretty cheap. No frills or thrills with this phone, but at least you can take a semi-respectable photo with the phone and even use a Bluetooth headset.
1.3 megapixel camera
Bluetooth capabilities
Media center
Resources
Verizon Wireless, www.verizonwireless.com
Image Credit: Verizon Wireless, www.verizonwireless.com