Verizon BlackBerry Devices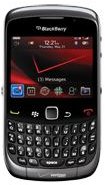 BlackBerry on Verizon - The Costs and Basics
CDMA carriers, like Verizon and Sprint, tend to get their BlackBerry devices a few months after the technology appears on GSM networks. While this means that Verizon BlackBerry devices may not be on the extreme cutting edge of RIM's technology, it also means that the devices have gone through a few extra months of testing and polishing before they hit the shelves. In general, there are three different BlackBerry series available on Verizon, the Curve, the Bold and the Storm. About once a year, a new version of each of these devices comes out and replaces the old one. This article will look at each of the three series current offering, and then look into 2011 with the new BlackBerry CDMA roadmap that was recently leaked, to see what Verizon might be getting in the upcoming months.
Purchasing a BlackBerry used to be a huge expense, but the initial, out-of-pocket prices have severely dropped over the past two years. However, to use your data and email on the BlackBerry, Verizon requires that you purchase a data package that can run as high as $30 a month; although in January 2011 they have a $15 data plan available as well. Verizon also requires that you pay $20 a month if you want to use your BlackBerry as a modem. Both of these charges are on top of your standard plan.
BlackBerry Curve 9330
The BlackBerry Curve 9330 is Verizon's most affordable BlackBerry device, currently coming in at $49.99 with a BOGO offer. The Verizon BlackBerry Curve features 3G data support, a full QWERTY keyboard and trackpad for navigation, 512 MB of onboard memory and a 2.0 MP digital camera. The Verizon BlackBerry is the smallest and lightest of all the available BlackBerry devices, but that does mean that the keyboard and LCD are slightly smaller than on other models. Overall, the Verizon BlackBerry Curve is a solid multimedia device with plenty of upside when you can get it for $50.
BlackBerry Bold 9650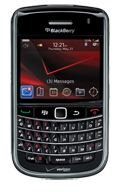 While the Verizon BlackBerry Bold 9650 features the same QWERTY keyboard and trackpad navigation as the Curve 9330, the Bold features a slightly larger and much sharper LCD screen. The Bold is also a world phone, much like the CDMA BlackBerry Tour, and as such it features worldwide CDMA roaming and worldwide GSM/UMTS roaming as long as a SIM card is inserted. The Bold is a 3G device for people who like the Curve, but just need a bit more heft, battery life or the ability to take the phone overseas. For those people who can't have cameras where they work, there is even a version of the Bold that comes without a camera, but the price is the same.
BlackBerry Storm 2 9550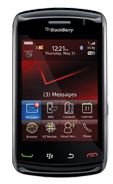 The BlackBerry Storm series forgoes the QWERTY keyboard that is normally found on BlackBerry devices, and went with nothing but a touchscreen. The Verizon BlackBerry Storm 2 9550 is the most expensive Verizon BlackBerry device, currently going for $199.99 after a contract and rebate, but you may be able to find it on sale at any given time. On top of the amazing-looking touchscreen, the Storm 2 offers a 3.2 MP camera with video capture, international roaming with a SIM card, and a 3G data connection. The Storm 2 also comes with a 16 GB expansion card so you will never run out of space to store your media.
Upcoming Verizon BlackBerry Devices
In January 2011, a confidential BlackBerry document was leaked. This document showed RIMs plans for CDMA BlackBerry devices for the year 2011. By combining that document with the information we already know, we can get a fairly good look at which Verizon BlackBerry devices will be available over the next few months. Keep in mind that all of these devices are strictly rumor at this point, as it is common for a company to push back a release, or even cancel it altogether.
BlackBerry Playbook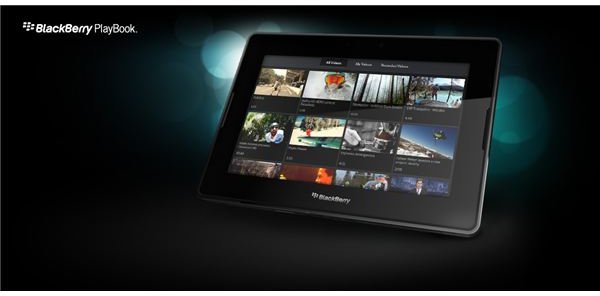 RIM is ramping up its upcoming tablet offering, the BlackBerry PlayBook. The word is that the Wi-Fi-only version of the device will be available in March and that 3G and 4G devices may arrive later. Sprint has already announced that they will carry a 4G version of the PlayBook, but the leaked roadmap shows an unannounced CDMA 3G version coming in the second quarter of 2011. While this is all speculation, it looks like the device will be available through Verizon at that time. The early reviews of the PlayBook are mostly glowing, and if RIM really does have a hit device here, it would be smart to get it onto as many carriers as possible.
BlackBerry Sedona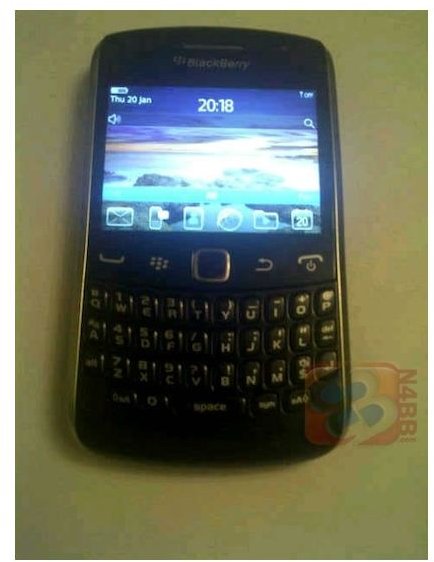 The BlackBerry Sedona is the continuation of the Curve line and is scheduled for release in late 2011. The Sedona looks to be a very thin version of the Curve, with a much better screen than you will currently find on any BlackBerry device. The Sedona also comes with OS 6.1, which is a huge jump over the Curve's current OS. Information is scarce right now, as the device is still months away, but if this is a stylish version of the Curve, look for competitive pricing as it is released near Christmas.
Image from N4BB.
BlackBerry Montana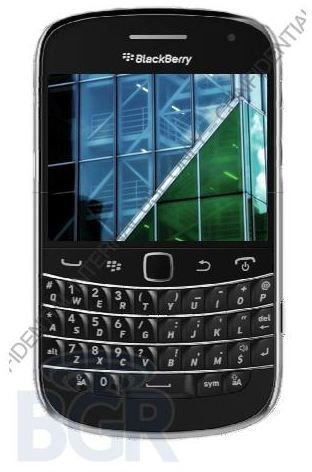 News about the BlackBerry Dakota has been slipping out, with the device rumored to have both a full QWERTY keyboard in a standard BlackBerry design and a touchscreen. With the release of the BlackBerry CDMA roadmap, it looks like the Montana is going to be the CDMA version of the Dakota. While the specs are still being verified, it looks like this Verizon BlackBerry device will have a 5 MP camera, use OS 6.1 and have the ability to become a 3G mobile hotspot. If this device can effectively combine a touchscreen on a standard-looking BlackBerry design, I just may have found my next favorite device.
Image from BGR.
BlackBerry Monaco and Malibu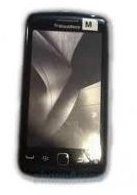 The Monaco is going to be the next version of the Storm series, although it may not take the "Storm" name upon release. The Monaco will run some version of OS 6, although it is not clear exactly which one. The Monaco is scheduled for a 3Q 2001 release, although that can obviously change. The Malibu, we know even less about. It will apparently be a touchscreen Curve, but with a projected release of Q4 2001 to Q1 2012, it is still too far away to know anything concrete.
Image from PhoneArena.