HTC EVO Plans: What's the Best HTC EVO Contract?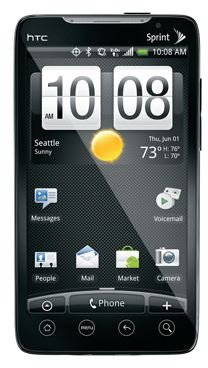 Introduction to the HTC EVO 4G
This is a review for the plans and options for the HTC EVO 4G Android smartphone. The HTC EVO 4G is an exclusive smartphone for the Sprint/Nextel carrier. The HTC EVO 4G is the first smartphone designed to use the Sprint/Nextel 4G network in its entirety. Purchase of an HTC EVO 4G requires a smartphone data plan and minutes plan. Sprint has several available for purchase, along with the phone and its base package. Now we will take a look at the smartphone and its options.
The HTC EVO 4G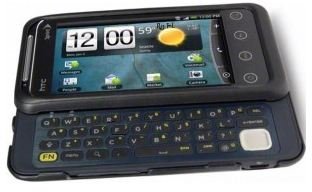 Before we talk about plans let's take a moment to talk about the Android powered HTC EVO 4G smartphone. The HTC EVO 4G has a large selection of basic options such as:
Access to 4G speeds that are up to 10x faster than 3G.
Dual-mode 3G/4G device, access to dependable 3G speeds and accelerated 4G speeds where available.
4.3-inch screen.
Dual cameras (one front facing for video chat, one rear facing camera).
Snapdragon 1GHz Processor.
Color choices of black or white.
Pricing for a phone is as follows:
$449.99 (w/o plans or options).
$199.99 (with a two year plan & $250.00 in rebates).
Base packaging for the HTC EVO 4G:
Standard Lithium Ion Battery(1).
AC Charger(1).
Micro USB Cable(1).
MicroSD Card - 8GB included(1).
Simply Everything Plan $99.99 (per Month)
This plan provides the simplest and most effective solution for the HTC EVO 4G. This plan provides unlimited data, talk time, and texting for one flat rate of $99.99. This plan means that if you're a heavy user of the HTC EVO 4G you will never need to worry about overage charges for any use of the phone or data. Additionally GPS service is offered with this plan at no additional charge, as is Sprint TV & Radio service, NASCAR Sprint Cup, and picture messages. This plan is perfect if you plan on using this phone extensively for internet surfing or as a multimedia device.
Simply Everything Family $198.99 (Includes Two Lines up to Five Offered)
This plan offers everything included with the Simply Everything plan but has 2 lines included already with options for up to 5 additional lines. Prices start at $198.99 for two lines and $89.99 for each additional line up to 5. This plan includes unlimited data, web, talk, text, GPS, and picture text. Also Sprint GPS, Sprint TV & Radio service, and NASCAR Sprint Cup. This plan is perfect if you and a family member plan on using the HTC EVO 4G for all it is worth and don't want to have separate plans. Remember no overage charges with this plan either - it's all unlimited and all included.
Everything Data - with Any Mobile, Anytime (Price Varies)
The Everything Data with Any Mobile, Anytime is a plan that I myself use with my HTC Hero. This plan has the most interesting feature of all of them - the Any Mobile, Anytime option. What this means is that any call to any mobile at any time, regardless of carrier, is free and does not take minutes from the plan. Unlike Simply Everything & Simply Everything Family plans this plan does not include unlimited talk minutes but does have unlimited data and texts. Also included are Sprint GPS, Sprint TV & Radio service, and NASCAR Sprint Cup.and this plan offers several packages for minutes. Free nights and weekends are also included and start at 7:00 PM.
450 minutes $69.99 at 45¢/min (overage).
900 minutes $89.99 at 40¢/min (overage).
Everything Data Family - with Any Mobile, Anytime (Price Varies)
This is the plan for families that wish to have the same features and coverage as the Everything Data without several contracts and at a saving. Prices start at $42.00 per line with 2 already included in the inital pricing. Up to 5 additional lines are offered at $19.99 per month per line. This plan will share talk minutes among the various lines so usage will have to be monitored if a lot of use is being planned. This plan does include unlimted Text, and data it also has the standard package of Sprint Extras. Included in this are Sprint GPS, Sprint TV & Radio service, and NASCAR Sprint Cup.
1500 minutes $129.99 at 40¢/min (overage).
3000 minutes $169.99 at 25¢/min (overage).
Conclusion
The HTC EVO 4G has only one carrier right now but 4 plans that you can choose from for a reasonable price. Depending on your needs you can choose whatever you wish and may need. Indulge me in a little editorializing, I personally have had a Sprint account and phone for 3 years and in that time I have never had any serious complaint about them or with them. On the rare occasion that I've had need to contact technical support I have not ever left without getting satisfaction. Sprint smartphone plans have never hit me with strange, or unusual charges and I have never once in three years paid one overage charge. If you want the HTC EVO 4G from Sprint I think you will be pleased with the data/talk plan you purchase.