Motorola Milestone XT720 Review: Specifications, Design and Display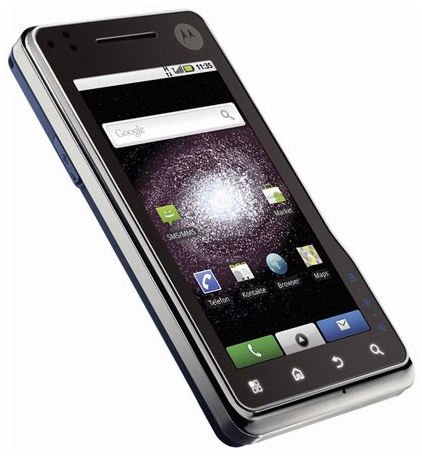 Motorola has been one of the biggest backers of the Android platform since its inception. It embraced Android wholeheartedly and even dropped its efforts on other platforms like Windows Mobile to concentrate solely on Android. Its relationship with Android has been mutually beneficial for both Motorola and Google. While the sales of Motorola's smartphones have picked up greatly following the launch of the Motorola Droid, Android became a household name and the marketing helped it challenge the iPhone's dominance.
Motorola now has many Android smartphones including the Droid and the Droid X. The new Milestone XT720, which was just launched by Motorola, is a very capable smartphone with superb hardware specifications. It runs Android 2.1 Eclair but will soon get the upgrade to Android 2.2 Froyo. It runs Motorola's custom UI and has a 720 MHz processor and 512 MB RAM.
Specifications
Dimensions: 116 x 61 x 11 mm
Weight: 139 gms
Display: 3.7 inch TFT display, 480 x 854 pixels, capacitive touchscreen
Processor: ARM Cortex A8 720 MHz
RAM: 512 MB RAM
OS: Android 2.1 Eclair
Camera: 8 MP camera, 3264 x 2448 pixels, AF, Xenon flash, 720p video recording at 24 FPS
Radio: FM Radio with RDS
Connectivity: GPRS, EDGE, 3G, Wi-Fi 802.11 b/g, Bluetooth 2.1 with A2DP
GPS: GPS with A-GPS
Battery: Li-ion battery, 1390 mAh
Design (4 out of 5)
The Motorola Milestone XT720 has a very stylish asymmetric design which is a fresh change from the scores of other touch-screen smartphones which sport very similar designs. It also offers superb build quality and has a very nice feel. The body is composed mainly of metal and is very sturdy.
It has special keys for the camera controls - gallery, still images and video - on the lower right side of the display as well as touch controls below it - Menu, Home, Back and Search. It has a 3.7 inch TFT capacitive touchscreen display with a resolution of 480 x 854 pixels. The display is quite good but not as bright as the SuperAMOLED display in the Samsung Galaxy S. Nevertheless, it is quite good and offers nice contrast and good sunlight legibility.
On the left of the Milestone XT720, there is the microUSB port while on the right, there is the camera key and volume rocker. On the top lie the microHDMI port, the 3.5 mm audio jack and the power button. The 8 MP camera and the Xenon flash are housed on the back. All in all, no complaints about the design.
Hardware and OS (4 out of 5)
The Motorola Milestone XT720 sports some really good hardware - it has a 720 MHz ARM Cortex A8 processor and 512 MB RAM. It has only 150 MB internal memory, but comes with support for up to 32 GB microSD cards. It runs Android 2.1 with the MotoBLUR interface, but should soon get the upgrade to Android 2.2. The UI is very responsive and intuitive and compares to Samsung's TouchWiz or HTC's Sense.
The phone supports apps and games from Android Market which houses well over 300,000 apps now.
Multimedia (4 out of 5)
The Motorola Milestone XT720 is a multimedia powerhouse. It comes with an 8 MP camera with autofocus and Xenon flash. It has an image capture resolution of 3264 x 2448 pixels and can record 720p videos at 24 FPS. The camera interface is detailed and offers many customizable options. The image capture quality is really good – it is one of the best Android camera phones. We can't say the same about the video recording quality though.
It also supports simple 3GP and MP4 video playback but misses DivX and XviD support. It also has a basic music player with a nice interface. The audio quality is excellent. The XT720 also sports an FM radio with RDS.
It also has a good 3D image gallery with nice effects and animations which you can use to browse your images in different types of views and share them.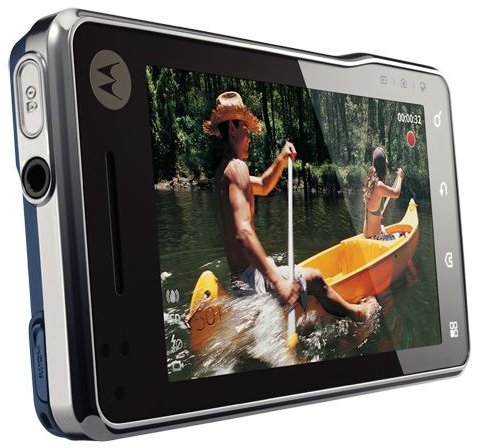 Connectivity (4 out of 5)
This release, like every other high end Android smartphone, gives you all the standard connectivity options. It has GPRS, EDGE, 3G, Wi-Fi 802.11 b/g and Bluetooth 2.1 with A2DP. It also offers microUSB 2.0 connectivity. It also has a GPS transceiver with A-GPS. It has the default Android Webkit browser which is one of the best mobile browsers. It doesn't support Flash though. It has a 1390 mAh battery which lasts for about 2 days with moderate usage.
The Verdict (4 out of 5)
The Motorola XT720 is undoubtedly a very capable Android smartphone, especially if you are looking for a good camera. However, if you don't need the 8 MP camera, I would recommend the Samsung Galaxy S for its better display and video support. You could also go with the Motorola Droid X for a bigger display and faster processor.
You could also check out this list of the top 10 best Android smartphones for more options.
References
Motorola Milestone XT720 Product Page, https://www.motorola.com/Consumers/XW-EN/Consumer-Products-and-Services/Mobile-Phones/MOTO-XT720-XW-EN