Motorola Theory Review: Cheap BlackBerry Clone with Few Features
You'd be forgiven for thinking that the world of mobile phones was all about high-end smartphones like the latest iPhone or the dual-core Android powerhouses that are flooding the market. The truth is – not everyone can afford a smartphone and a lot of people simply don't feel the need. There's still a place for decent feature phones out there.
If you want a cell phone, primarily for calls and messaging, then you can find plenty of reasonably priced options. The Motorola Theory slots nicely into that category as a messaging device with a limited set of features. It's available from Boost for just $79.99. So is it worth the cash? Let's take a look.
Design (3 out of 5)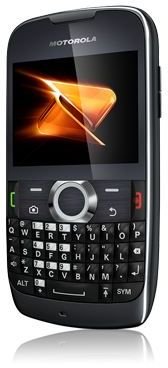 The Motorola Theory will undoubtedly remind you of something. That's right, at first glance you could easily mistake for it for a BlackBerry. It definitely has that classic BlackBerry form factor with the landscape display and full physical QWERTY keyboard.
The Theory measures 4.41 x 2.38 x 0.49 inches and weighs in at 3.88 ounces. It has a 2.4 inch TFT display with a resolution of 320 x 240 pixels and support for 262,144 colors. You've got soft-touch black plastic on the back and a nice shiny frontage. You can navigate with the round toggle beneath the screen and there's a central select key. On the left of it you'll find the green send key and a dedicated camera key. On the right there's the red end key and the back key.
The keyboard is the main attraction and it features well-spaced domed keys that make typing easy and accurate. It's actually very nice to use and makes for quick messaging whether you're sending texts or emails. There's a dedicated speakerphone key on there too.
The left spine of the Theory is home to the micro USB port and unfortunately a 2.5 mm headphone jack. The volume rocker is on the right spine and you'll just find the camera lens on the back.
User Interface (2 out of 5)
The phone is easy enough to navigate but the user interface looks pretty dull. You can change your wallpaper, clock, font size, and of course backlight time and brightness, but it is ultimately a very basic display so things will inevitably look a bit blocky. There isn't a great deal to navigate through either because this phone has a very limited feature set.
Features (2 out of 5)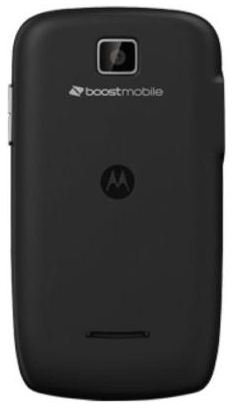 You've got the messaging basics here with a 1,000 entry phone book. You can enter multiple numbers and other details for each contact and you can assign picture ID, individual ringtones and you can group contacts too. You get a calculator, memo function, alarm and calendar. There's also support for MMS, SMS and email (IMAP, POP3, and SMTP).
It is a single-band (1900 MHz) CDMA device so you're stuck on a 2G network. The phone also supports Bluetooth 2.0 and GPS but there is no Wi-Fi. If you want navigation services you'll have to shell out extra for TeleNav.
There's a 1.3 megapixel camera with digital zoom and it is completely awful. It actually does support four resolutions and it has a range of other options but what's the point when the results are so bad? You also only have around 140 MB of memory and there's no memory card slot. This lack of space renders the multimedia side of the phone pretty useless too, even although it does support the MP3 format. At least you might not mind about the difficulty of finding decent headphones for the 2.5 mm audio jack!
There's a web browser which is inevitably pretty slow but it can render WAP pages and it is usable in a pinch.
Performance (3 out of 5)

Call quality is pretty good. The speakerphone isn't very loud but it works quite well too. You shouldn't have any problems making and receiving calls with the Theory.
General operation is slow and even typing has a slight lag that can be frustrating.
The battery is rated at 910 mAh, but it doesn't have much to do so you'll get over 5 hours of talk time and up to 480 hours of standby time.
Verdict (2 out of 5)
The Motorola Theory is a very basic phone. If you just want something for messaging and calls then you might consider it, but everything else about this phone just flat out sucks. There are much better phones out there with the same form factor and a host of extra features, but they do inevitably cost a lot more. If you need a budget option and you don't want to be tied down to a two-year contract then take a look, but don't expect too much or you'll be disappointed.
References