Review of the Motorola i1 Android Push-to-Talk Phone
The Motorola i1 is indeed the first Android push to talk phone that has come to market. As with most push-to-talk phones, the Motorola i1 is ideal for those who are a part of a workgroup as well as those who need a tough Android phone. Though it runs on one of the earlier versions of the Android OS, the Motorola i1 is still a very good phone if paired with the right person.
Design (5 out of 5)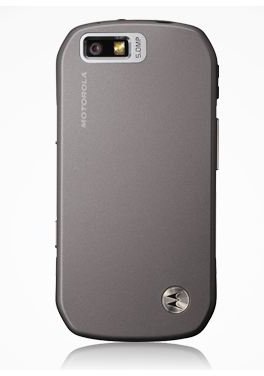 The Motorola i1 has a sturdy build and can therefore survive most drops and can handle humid and dusty environments. The phone is bordered by rubber inserts, which make the phone easy to grip, even with wet hands. These rubber inserts also serve as a bumper in case that the phone is dropped.
While the phone is not overly chunky, one gets the sense that it was built with the working man in mind. The talk, send, volume rocker and camera keys are large enough to be easily used even with gloves on. This is a good feature to have if you work in the rough and tumble of a construction site or a farm.
The Motorola i1 measures 2.34 x 4.65 x 0.5 inches and weighs in at 4.63oz. The TFT display is 3.1 inches, HVGA and supports 265k colors and a resolution of 320x480 pixels.
User Interface (3 out of 5)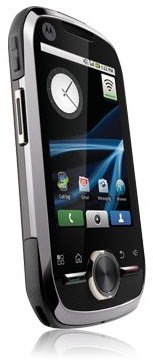 Notwithstanding its rugged build – the Motorola i1 is still a smartphone that has rich multimedia capabilities. The phone has a 3.1 inch touch screen display that remains viewable in bright sunlight, which is a must-have feature since these kinds of phones often see a lot of outdoor use. It runs Android 1.5 and offers a range of Google apps and access to the Android Market. There's no Motoblur overlay for the user interface so you get a classic Android experience which is accessible and easy to use.
If you plan on using your new phone for a lot of text messaging and e-mails, this may not be the best phone for you though. Most rugged phones are used by people with large fingers, and those who will need to use the device with gloves on. So it's a little surprising that the onscreen keyboard has such small keys. You are bound to make a few mistypes owing to the fact that the keys are so cramped. Things are a little bit better when the keyboard is used in portrait mode though.
Features (3 out of 5)
The Motorola i1 is not a powerhouse – what it is, is a working man's smartphone that looks good but can handle the rough and tumble. There is no dual-core processor here, or a grand 4" touch screen, but the following features should serve owners of the i1 well:
IDEN 800/900MHz

Android 1.5 OS

5 Megapixel Camera with LED flash and auto focus

Image editing tools: cropping, rotating and geo tagging

Battery: 1400mah li-ion with up to 210min of continuous usage and up to 100hrs on standby

3.1" Touch screen

Nextel Direct Connect®

Group Connect

GPS Navigation enabled

Sturdy build quality that meets military specifications (810F)

Bluetooth

Push e-mail

Wi-Fi

Memory card slot

Voice activated dialing

Second Line Service
Performance (2 out of 5)
Perhaps the most disappointing feature of the Motorola i1 is the fact that it ships with Android 1.5 at a time when most Android releases are running Android 2.2 or better. There is also an issue with the performance. While the phone isn't marketed as a high-end smartphone, one can't help but notice how sluggish the performance is, particularly when several applications are running. In any case, this is a problem that can be managed with a good Android Task Manager/Killer.
The device and the preinstalled Opera Mini browser also do a pretty good job at rendering web pages, though you will be better off using Wi-Fi for most of your browsing and multimedia needs; the iDEN network can be a bit slow for browsing the Internet and file transfers.
Because this is a push-to-talk phone, Motorola did the i1 a favor and included a pretty good speaker on the front of the device. The speaker provides a rich sound that doesn't crack when the volume is turned up and performs pretty well whether you are using the device for entertainment or for hands-free calling. This lends to a rich overall user experience especially if you aren't running high quality video; anything higher than 480x320 causes the phone to trip up.
The 5MP camera also does a pretty good job at taking photos. However, using the phone to take indoors photos produces washed-out looking pictures. Don't expect to get high quality videos from the Motorola i1 either. The phone shoots at a resolution of 352x480 and a frame rate of 15fps so expect to see some jerky pixelated videos.
Verdict (3 out of 5)
The Motorola i1 is the perfect device for those who need a rugged Android phone with push-to-talk capabilities, but while it is a smartphone, it is not a multimedia powerhouse; a fact that is quite clear when you see the sub par video that the camera takes. However, it does a pretty good job taking photos if the lighting is right.
Before deciding on whether or not you should get this phone, you should first determine if reliable access to the iDEN network is available in your area. Push-to-Talk capabilities are great, but if you can't get the service in your area it makes little sense to purchase this phone.
A turnoff for some users will be the fact that the phone ships with the older Android 1.5 OS. Notwithstanding, the Motorola i1 is still a very capable rugged Android push-to-talk phone that performs very well as a communications device. The phone is available through Sprint on contract for $149.
References
Sprint, https://shop.sprint.com/NASApp/onlinestore/en/Action/DisplayPhones?phoneSKU=MOT1KIT&id16=i1[](https://shop.sprint.com/NASApp/onlinestore/en/Action/DisplayPhones?phoneSKU=MOT1KIT&id16=i1)
Cnet, https://reviews.cnet.com/smartphones/motorola-i1-sprint-nextel/4505-6452_7-34024631.html?tag=contentMain;contentBody;2r
Image Credits:
"Review of the Motorola i1 Android Push to Talk Phone", https://www.motorola.com/Consumers/US-EN/Consumer-Product-and-Services/Mobile-Phones/MOTOROLA-i1-US-EN[](https://www.motorola.com/Consumers/US-EN/Consumer-Product-and-Services/Mobile-Phones/MOTOROLA-i1-US-EN)
"Back View - Motorola i1 Review" https://www.motorola.com/Consumers/US-EN/Consumer-Product-and-Services/Mobile-Phones/MOTOROLA-i1-US-EN[](https://www.motorola.com/Consumers/US-EN/Consumer-Product-and-Services/Mobile-Phones/MOTOROLA-i1-US-EN)
"Side View - Motorola i1 Review" https://www.motorola.com/Consumers/US-EN/Consumer-Product-and-Services/Mobile-Phones/MOTOROLA-i1-US-EN[](https://www.motorola.com/Consumers/US-EN/Consumer-Product-and-Services/Mobile-Phones/MOTOROLA-i1-US-EN)