Top Five Motorola Android Phones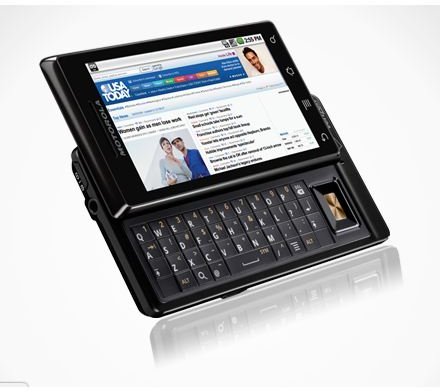 Motorola Droid
Motorola Droid is not really the first Android-powered Motorola phone, but its popularity paved the way for Motorola to release more Android phones. In fact, the Droid is so popular that an updated version is already available for pre-order, the Droid X. But before we look into the Droid X, we might as well take a look back at the many features of the Motorola Droid to see what made it a top contender in the smartphone arena. The Motorola Droid boasts a blazing-fast 3G connectivity and the most advanced Android OS 2.0 (during its time of release). The Droid was so good that it was matched up against the iPhone 3GS and other smartphones. It also puts the Android OS into the top of the smartphone charts because many smartphone users bought the Droid. One of the Droid's major feature was its 5MP camera, which produces stunning photos and DVD-quality videos. The Droid's camera has image stabilization, real-time color effects, scene modes, location tagging, flash, and automatic focus. In short, it's almost as good as your entry digital cameras. The Motorola Droid also functions as a superb media player, supporting music and video playbacks. For connectivity features, the Droid supports Bluetooth, Wi-Fi, and can synchronize your corporate calendar, email and contacts, Google contacts, and Gmail. Simply put, the Motorola Droid is a feature-rich Android-powered smartphone worthy of the accolades it received.
Read our review of the Motorola Droid.
Motorola BackFlip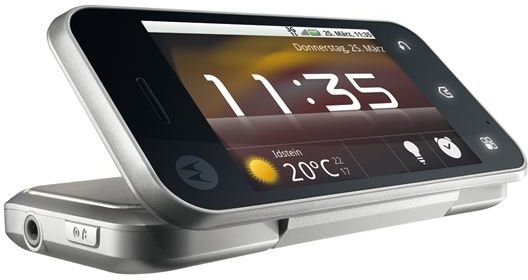 Motorola BackFlip boasts of an innovative built-in Backtrack navigation panel that works seamlessly with your hands. This enables you to see everything on-screen without obstruction. The phone runs on Android 1.5 but you can easily update it to Android 2.0. What's good about this phone is that you can use its touchscreen feature to navigate through the phone's functionality or use the QWERTY keyboard which you slide out when needed. The Motorola BackFlip also has a 5MP camera with photo and video playback capabilities, it supports movie and music playback, supports Bluetooth and Wi-Fi connectivity, and has a large 3.1-inch display screen.
Read our review of the Motorola BackFlip.
Motorola DEVOUR with Motoblur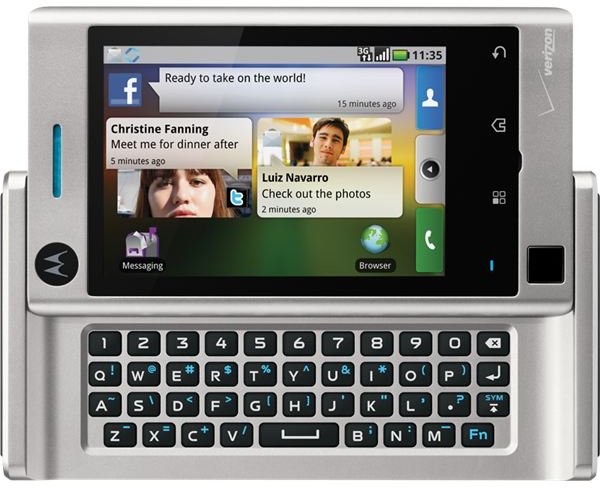 Motorola Devour is a good performing Motorola Android phone which boasts a very sturdy form factor and very useful functionality and features. Adding usefulness to this smartphone is the Motoblur user interface which lets you customize the phone's home screen instantly and automatically on its 3.1-inch touch screen display. Design-wise, the Motorola Devour can be mistaken for the Motorola Droid. The two phones share almost the same form factor but it has a smaller screen. One great feature of this phone is the slider QWERTY keyboard which is spacious enough to provide a comfortable typing experience. Other specs and feature of the Motorola Devour include - Android 1.6 OS, 3MP camera, support for SDHC card up to 8GB, Bluetooth, Wi-Fi, aGPS, and accelerometer.
Motorola CLIQ XT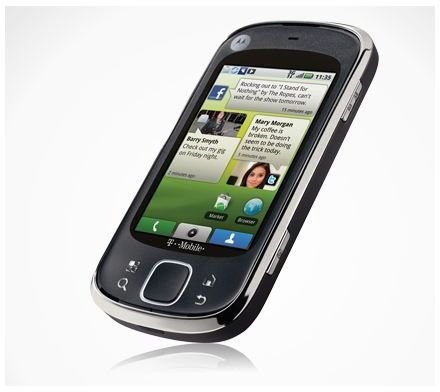 The Motorola CLIQ XT is an updated version of the CLIQ XT. While the previous model was a good Motorola Android phone, the CLIQ XT offers a better media player, a more powerful 5MP camera, 3G and Wi-Fi connectivity, and HTML Webkit browser that supports Flash Lite. The Motorola CLIQ XT also runs Motoblur, allowing you to gather and organize text messages, happenings, events, widgets, and apps to the phone's home screen. It supports pinch and zoom gestures to let you get a closer look on your messages, pictures, maps, and browsing websites. Compared to its predecessor, the Motorola CLIQ XT sports a sleeker form factor, which is actually an improvement. The only issue that you might find on this phone is that it runs Android 1.5.
DROID X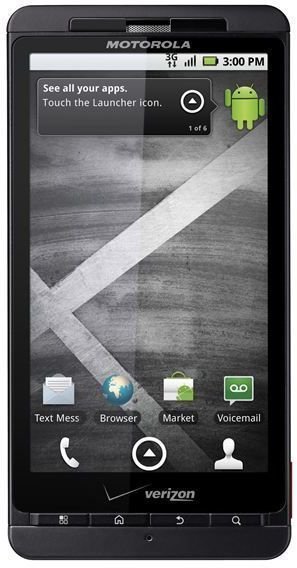 Touted as an iPhone killer, the Motorola Droid X is yet to be released. However, it is already gathering media mileage because of its advanced and powerful features. For one thing, the Droid X sports a large 4.3-inch screen, and if you've seen photos of the phone, the first thing that would come into your mind is that the phone is huge. The Droid X also has an 8MP camera, HD video capture and playback, HDMI output, and high-resolution screen. Can the Droid X topple the iPhone 4? Read our comparison of the Motorola Droid X vs. the iPhone 4. You may also want to take a look at our preview of the Droid X.