Taking a Closer Look at the Motorola W376G
Introduction
The Motorola W376G is one of the Motorola flip phones with a camera and is known to be the first of its kind to incorporate Bluetooth access, although limited. The phone may be simple and no-frills but it is dependable enough for basic call, text messaging and multimedia functionality. The phone is also Internet enabled, but users can only access data from Tracfone, and thus it cannot be used to browse other popular websites like Yahoo and Google. To be fair, Tracfone has a good variety of information and services like ringtones, graphics, and subscription to news like weather, sports, and entertainment.
Now, let's move on to the more detailed information.
Design (4 out of 5)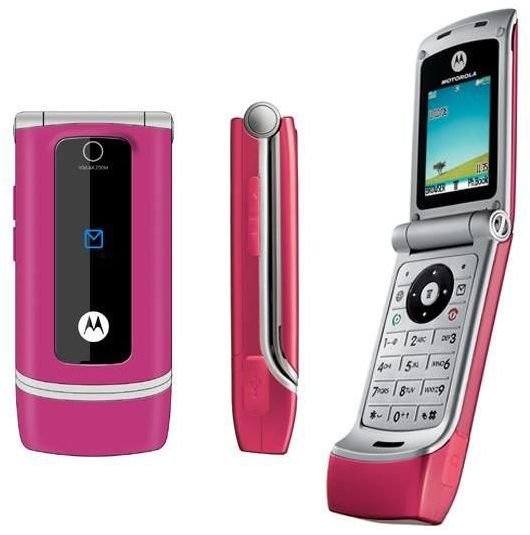 The Motorola W376G comes in four different colors and incorporates a shiny and slim appearance with its stylish design that is similar to the high-end Motorola Razr. The phone screen is bright and clear, a definite improvement on the Motorola V170. The phone has dimensions of 3.9 inches in length, 1.8 inches in width and 0.7 inches in width and weighs a light 3.35 ounces. It is slimmer than other previous Motorola handsets like the V176 and V179. The screen has a resolution of 128 x 160 pixels and can support up to 65,000 colors.
User Interface (4 out of 5)
The W376G has a glossy and user friendly keypad that makes inputting of text and numbers easier. It is also easy to text one-handed with this phone which is handy. There is a one-touch web browser function that launches the web browser application automatically. However, this familiar feature of Motorola phones has gotten a lot of flak from many users since there is always the chance of inadvertently clicking on the web browser.
There are also volume control keys located on the side of the phone and users can push on the key to increase the headset volume especially during calls.
A headset port connects standard wired headsets to this phone. The headset jack supports 2.5 mm plugs, which is the most popular type on the market. It also has a USB port, although this is only used for charging the battery. Thus the phone cannot support transfer of data through the USB port even it if comes with a USB dock.
Features (4 out of 5)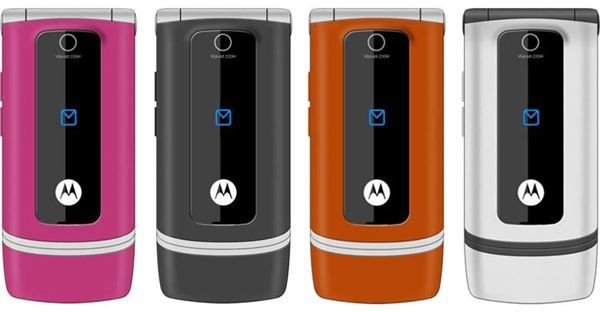 The phone comes with a VGA camera that offers more features than one would expect. The phone has a camera mode and the picture set up allows adjustment of white balance, implementation of different special effects like sepia, inverse, monochrome, and a resolution setting of up to 640 x 480. The phone can also be adjusted to set a composure compensation and allow auto-time capture. Although most of the more expensive mobile handsets have these features, the phones within the W376 range definitely lack these exciting functions. Likewise, the phone allows storage of pictures on the device and use of photos as wallpaper. However, the downside is that the pictures can't be transferred to other devices through Bluetooth and USB connection.
As mentioned, the W376 is Bluetooth enabled, allowing it to connect to hands-free devices like a Bluetooth headset. But the Bluetooth function cannot be used in connecting to another phone or computer for transferring of files and photos. The phone may be the first Tracfone to allow Bluetooth access, but the limited access is somewhat of a turn-off.
The phone can also play MP3 ringtones but users have to browse Tracfone in order to download them on to the device. There are tons of generic ringtones integrated in this phone, and users have the option of setting the device to vibrate and ring, ring, or vibrate only.
The Motorola W376 is cheap for sending standard SMS, with a fee of 0.3 of an airtime minute for a text message and a minute for MMS. Users are also charged for every minute of downloading an MMS.
The roster of games on this phone is also short, with games like Tetris, Sudoku and Soccer options for those who want to spend their idle time playing.
Other features of this phone include voice mail, caller ID, caller waiting, stop watch, alarm clock, calendar, calculator, recent call lists, messages list, and a phone book that can store up to 500 entries. It also comes with a speaker phone.
Performance (4 out of 5)
The phone may not be the most packed with features but it is commendable enough in terms of performance. The call quality is good enough, and users will find the audio quality during calls okay. The battery life is also superlative as the phone can offer up to 6 hours of talk time and up to 2 weeks on standby.
Verdict (4 out of 5)
The Motorola W376G is a simple, practical and reliable handset that should be good enough for a user looking for a basic mobile phone. While there are the usual loopholes that Motorola has failed to address in this phone, such as the pesky web browser key and limited Bluetooth, the W376 still scores well in terms of performance and offers a good array of features for a budget device.