Where Can You Find the Best Premium Motorola Ringtones?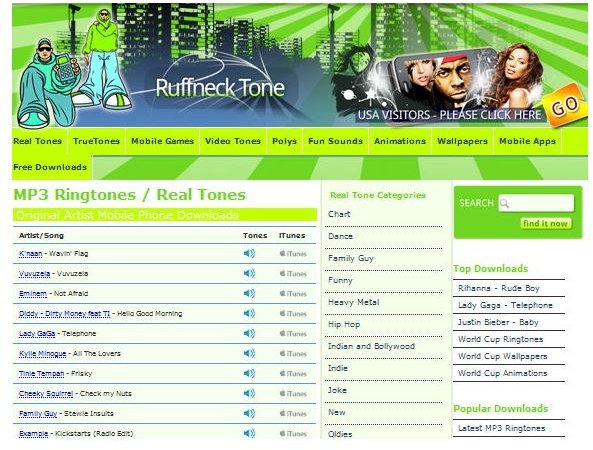 Motorola Ringtones
Motorola ringtones can give your Motorola phone its own personality dictated by your taste in music. You can also give yourself a little more personality whenever your Motorola phones rings. There are a lot of sources for Motorola ringtones out there but your best bet are the premium ones so you can get ringtones with quality. Here are 5 recommended sources for premium ringtones for Motorola phones.
Ruffnecktone
Ruffnecktone offers MP3 ringtones, polyphonic tones, true tones and real tones that are compatible with several types of phones including Motorola phones. The site also features other mobile content like wallpapers, games, apps and videos. You have two options in purchasing the ringtones you want. First, you can download them via iTunes if you want to store them on your computer first before transferring to your phone. The second option is to send them directly to your phone, which is more convenient. Prices between the two options may vary depending on the user's mobile carrier.
MotoLounge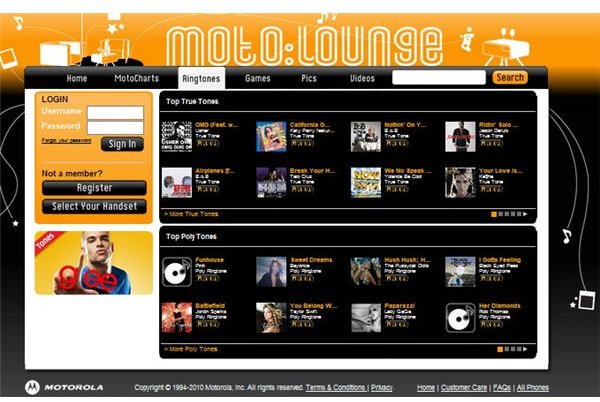 The MotoLounge website is dedicated to providing content like ringtones, games, photos and videos exclusively to Motorola phones. You can preview the ringtones before purchasing them. The most popular downloads on this website are pop songs from today's top pop artists. MotoLounge requires users to register an account before they can access most of the site's features including the ability to purchase content. The site provides lists of popular ringtones and new ringtones to assist users in their ringtone choice.
The Motorola Ringtones Site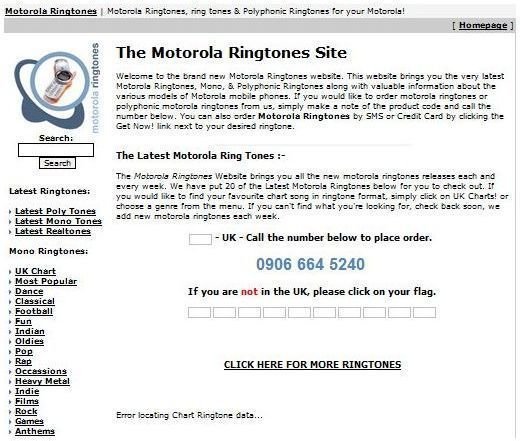 The Motorola Ringtones Site has a large library of polyphonic tones, real tones, mono tones and ringtones in several different music categories. The ringtones on this site are supported by most Motorola phones. The site contains some information on the different kinds of tones that you can use on your phone, which is helpful especially for people who are new to the idea of customizing their phones with personalized ringtones. The main drawback of the site, however, is the fact that in order to purchase a ringtone, you have to call a number and provide them with the product code of your chosen ringtone to place an order. This may be a huge inconvenience for a lot of users.
Thumbplay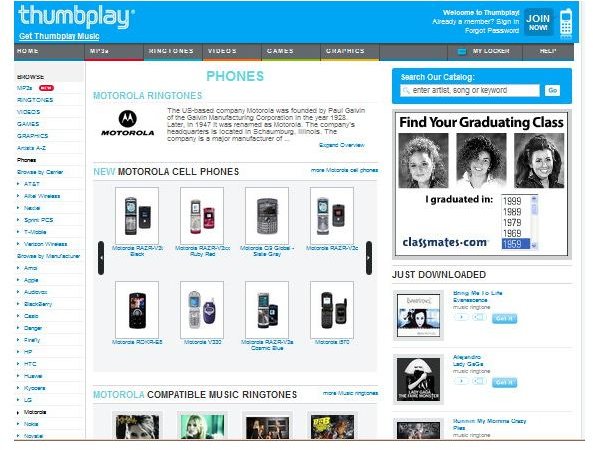 Thumbplay provides a multitude of mobile content like ringtones, videos, photos and games for a wide arrange of phones from different manufacturers. Ringtones are available through different mobile carriers that may offer various price ranges. Their catalog is very extensive and it is full of popular songs from popular artists. Aside from providing mobile content, the site also includes information about different kinds of mobile phones from different manufacturers. The website has earned numerous awards for being a commercial website and that is your first indication that you will be getting quality content from Thumbplay.
RingTone JukeBox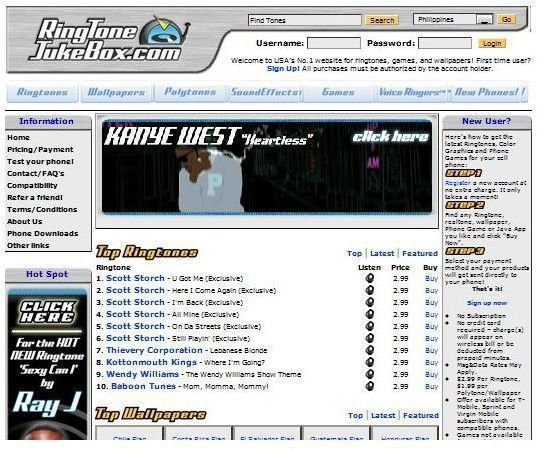 Hailed as the number 1 website in the USA for ringtones, games and wallpapers, RingTone JukeBox offers quality mobile content to users. The majority of the site is focused on ringtones, poly tones, voice ringers and sound effects. Their extensive collection of ringtones include pop songs from popular artists as well as obscure tracks from obscure artists. Most of the site content is compatible with Motorola phones as well as other phones from other manufacturers.
Check also the Five Amazing Free Games for Motorola to update your games collection.