The Best Motorola Flip Phones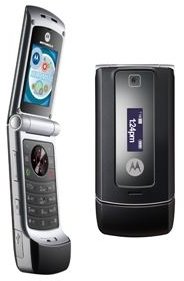 Motorola Flip Open Phones
Clamshell phones, another name for flip phones were first introduced by Motorola back in 1996. They're extremely comfortable and convenient to use because of their small dimensions and light weight. The following is an overview of the top rated flip phones manufactured by Motorola till May 2010
1. Motorola w385
The first in this list is the Motorola w385 with a form factor of 45 x 99 x 18.2 millimeters. It includes an integrated VGA 0.3 megapixel camera. Connectivity options include Bluetooth (class 2), and USB 1.1, and messaging support include EMS, MMS as well as SMS. The display is an 1.8-inch TFT one with a resolution of 168 x 120 pixels. Battery life includes talk time of 240 minutes and standby time of 440 hours. It has a built-in memory of 30MB. Other features include calculator, tasks/to-do lists, picture ID, ring ID, speaker phone, GPS, and voice dialling as well as voice recording.
2. Motorola RAZR VE20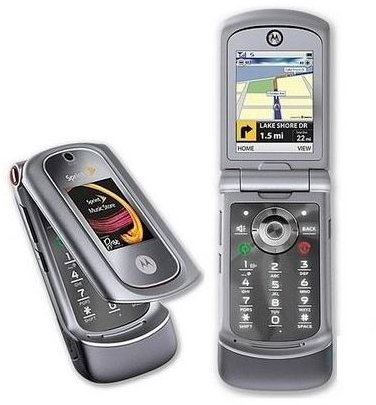 The Motorola RAZR VE20 (the latest dual-band CDMA phone in the Motorola RAZR range) comes packed with a 2.0 megapixel camera, support for Bluetooth, GPS and location services, and up to 4.36 hours continuous talk time. The MicroSD card slot can support up to 8GB worth of memory and the phone has an internal memory of 30MB. The main display is a 262,144 color TFT one, with a size of 2.20 inches and a resolution of 240 x 320 pixels. Other features include ring ID, picture ID, caller groups as well as alarm, calendar, notepad, unit converter and lots more.
3. Motorola i776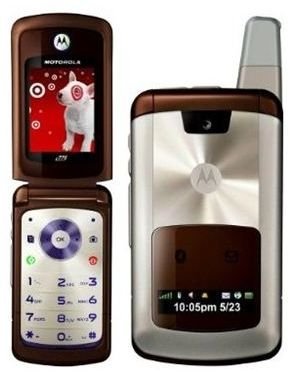 The next one is the Motorola i776 phone, weighing at just 3.56 ounces, it is a convenient mobile handset which is also known as Boost i776 or Motorola i776w. It has a built-in speakerphone, battery life of 213 minutes of talk time, and supports voice dialing, and push to talk features. Its external display is a TFT one with a resolution of 128 by 160 pixels. The camera is a VGA one which has several options like night-mode and self-timer. This is a feature rich Motorola flip phone with a unique look.
4. Motorola EM330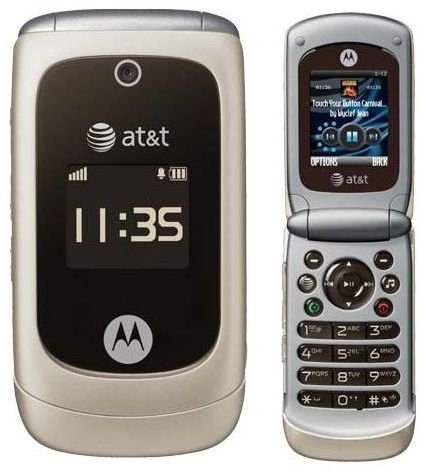 The fourth one is the Motorola EM330, a tri-band mobile phone. Because of its awesome sound quality and MP3 player, it is also called 'The Ultimate Music Experience'. It has a 1.3 megapixel camera and support for Bluetooth 2.0, multimedia messaging service, video playback and video streaming. The voice recorder is another add-on, but has the disadvantage of allowing only 60 seconds of recorded sound. The EM330 weighs only 90 grams and that's with the battery inserted. Its display is a TFT 65k coloured one, and the screen size of the LCD is 1.8 inches. Connectivity supports GPRS, as well as EDGE. The internal memory capacity is 20MB and there is an option for MicroSD expansion card insertion.
5. Motorola KRZR K1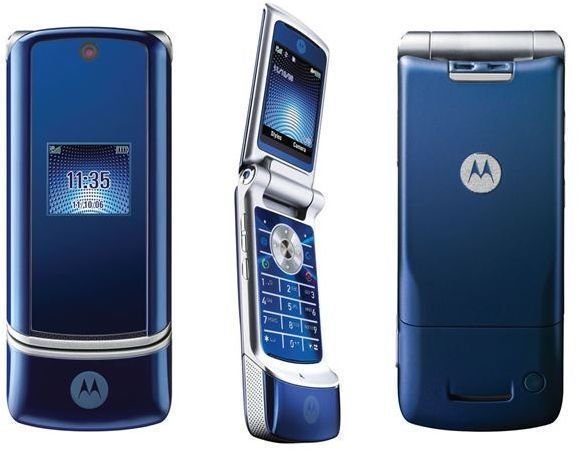 The fifth and the final phone in the Motorola flip phones line up is the Motorola KRZR K1. It is also a clamshell phone, but it is longer and more compact. It has a 2.0 Megapixel camera, support for MicroSD card (up to 2GB) and Bluetooth headphones (A2DP). Its screen resolution is 176 x 220 pixels and it is a 262K color TFT LCD. Other useful add-ons include push to talk over cellular (PoC) and push to view (PTV).
There you have the top five Motorola flip phones. If you have another contender please post a comment.