The Best Motorola Droid Apps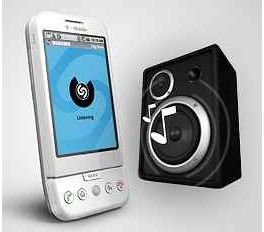 Droid Apps - make your phone smarter!
There was a time when smartphones were just supposed to be devices which would allow you to go on the web, check email and maybe make a few calendar appointments. We have all come a long way from those days and now the apps available for your smartphone can make or break the future of the device. So you got that new Motorola Droid smartphone? Well then you need to know the top Motorola Droid apps that should go on your phone to make it "smarter" than just another smartphone.
Shazam for Droid & Evernote on Android
Shazam for the Droid
Shazam is a very popular app on the iPhone and it is now available on the Android platform. If you aren't sure what Shazam is here's the lowdown. Listen to song in a pub or cafe but can't identify the album/artist? Just launch the Shazam app and hold up your phone to the audio source and voila! Shazam gives you all the information you need to know about the track so you can find it and listen to it later. Now isn't that a cool way to pickup some new music? Once the app has identified the song, you can buy it from Amazon, look up music videos on Youtube and more. So what are you waiting for, download the free app today!
Evernote for Android Phones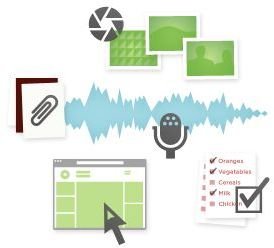 Stickies for your mobile device! Actually Evernote is more than just another note taking app, it's a workflow. Notes are synced to the cloud, meaning that they are accessible via the Evernote client on your PC, Mac or they can even be read on the Evernote website after you create an account. Notes are organized into Notebooks and can be tagged (oh! and geotagged as well). Evernote is not limited to text notes, it also does audio notes and you can take a picture and save it as note or send it to a friend. Images saved as notes are run through a image recognition program and hence can be searched for any text that they may contain. Take a picture of a restaurant, the note saves the location and the image processing will allow you to search for the note by the restaurant name and the location details will let you get there! The Evernote website has a whole bunch of creative uses of the application, check it out and download the free the app from the Android Marketplace.
Google Voice for Android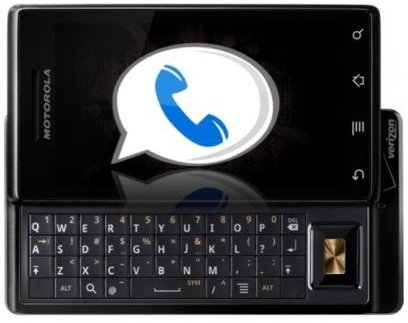 Get Google Voice for your Droid smartphone and make it, well smarter! Google Voice (US only) is a service from Google that will let you do some amazing things with your phone or rather contact number. You are given a separate number where people can call you and you can pickup those calls on your Motorola Droid, you can screen calls, divert to voice mail, get your voice mail transcribed! You can even send SMS. Google Voice is the killer app on the Android platform and if you are in the US it is a no-brainer to have it on your smartphone. You can read about the zillion features that Google Voice provides and how it lets you save time and money at the Google Voice site. Download the free app from the Android Marketplace and create a Google Voice account and you're on the way to communications nirvana. This is easily one of the best Motorola Droid apps you can get.
Shop Savvy on the Droid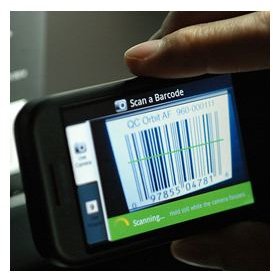 Now, I am sucker for a good deal! Are you? Shop Savvy helps you do exactly what its name suggests. Take a picture of a barcode of any item and Shop Savvy will do an online search for the cheapest prices and let you buy the item. It's so "slick" that some brick & mortar shopkeepers don't encourage customers taking pictures of barcodes of items in the shop! That should convince you about how effective the product is. If you don't want to buy right away, no problem you can save it to a wish list for later consideration. Shop Savvy is a slick idea and works like a charm on the Android platform especially with the Motorola Droid. There's no point in paying more when you can Shop Savvy.
Google Goggles

Goggles from Google is a visual search application. Focus your camera at an object and take a picture, Google analyzes your picture and gives you relevant search results. Now before you get your hopes up, let me tell you that this a very new product from Google and it has limited capabilities as of now. Why am I recommending this app? its a fantastic concept and it actually works pretty well on certain things and I see a lot of potential in it. So say you're on vacation some place in Europe, you find an interesting landmark and you are curious to know about it - take a picture and Google will have an answer in just a few seconds! Found an interesting product which you would like to know more about? Take a picture and search! It's an impressive concept and it works well with landmarks, books, logos, business cards, places, wine bottles and works of art. Google soon promises support for food, plants, cars etc. It's free and it's a nice way to impress people with how smart your phone is!