Motorola Tundra Tips: How to Reformat Your Motorola Tundra and More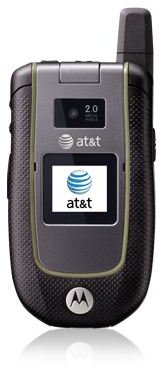 The Motorola Tundra is known for its rugged design and simplistic usability. Although the phone is easy to use, there are still many things users do not know how to do with this mobile phone. Here are some tips and tricks that you may not know about yet.
How to Reformat
If you're wondering how to reformat your Motorola Tundra you'll be glad to learn it is a simple task to accomplish. Open your phone and go into the Main Menu, this will bring you to all of the option icons. Choose Settings, which will lead you to a dropdown list that displays Phone Settings in spot number 6. After pressing Phone Settings you will be shown a screen that displays all of the changeable settings on your Tundra. At the bottom of the list there is a reset button. Click reset and choose reset all settings, this will make your phone's settings revert to the factory default settings.
How to Add Music
To put music on the Motorola Tundra you will first need to acquire a MicroSD card. Before you go out and buy this card make sure that you have a slot for it on your computer. It should look like a tiny little cutout that may be about an inch long, either on the side or front of your computer. Most modern computers now have this so there should not be a problem finding the slot. After buying the MicroSD card you will be able to add music directly onto it. Inserting the card into the computer will bring up a folder. When the folder comes up simply drag and drop your music into it. The music that you desired will be on your phone as soon as you put the card back into your Motorola Tundra.
Cleaning Up Memory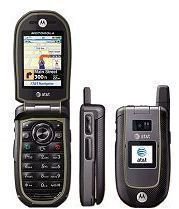 Cleaning up memory is important when it comes to space for messages and music. To start chipping away at cleaning up your memory you will have to first go and delete any text messages that you may not need anymore. After this go into your music and delete any extra music that you may not be interested in anymore. Referring back to "How to reformat" go into the same menu that reset all settings was under. On this menu there will be an option to delete all data, which will delete everything on your phone. Only choose this option if you do not want anything on your phone anymore, or if you are selling it.
Sending Picture Messages
This is where a lot of people buying the phone may get confused. Every smartphone available today can send and receive picture messages because they are hooked up to an Internet plan by default. With the Motorola Tundra, buyers do not have to purchase an Internet plan. If you do not have a plan then you will not be able to send or receive picture messages, but will still be able to text message in general.
Changing the Ringtone
Changing the ringtone on the Motorola Tundra is as simple as it is on every other phone. First you must click the menu button to access the settings icon. Once in the settings menu you will see an option for sound profiles. This is where you will find the option to change your alert style, such as text messages and emails, as well as the option to change the ringtone. If you have downloaded a ringtone, or have one that you would like to use, click the ringtone option. A menu including all of the sound clips you have on your phone that are available to use will then show up. Choose which file you would like to use and press select.
Deleting a ringtone is just as simple as adding one. You must first click the menu button once again. Go to My Stuff and head to the media finder. There will then be a list of options, and you should choose ringtones. After you are in the ringtones menu a list of sound files will be shown. Choose which sound file you want deleted and click options. After options is pressed you will be given the choice to delete the file. Push delete and the ringtone is gone, it is that simple.
References
Pictures:
Information: