Five Recommended Droid E-mail Apps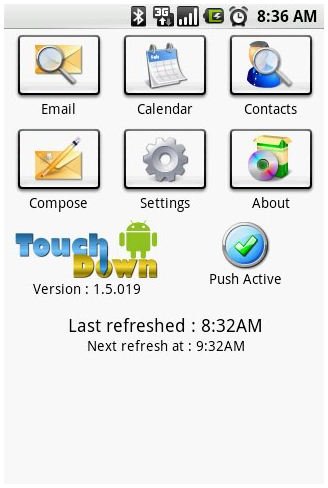 The Droid runs on the Android OS, which means you can install all kinds of Android apps to add functionality to your phone. One of the most popular types of apps for all kinds of mobile devices is email clients. The Android Market has several of these types of apps. If you are looking to download one for your phone, here are 5 recommended Droid email apps.
TouchDown
For people who are using Exchange for their email and other productivity management tools, TouchDown is the app that can make all of your data readily available on your Droid. It has full sync capabilities that give you access to your Exchange data like calendar items, contacts, tasks and of course, emails. TouchDown is a full email client that includes features such as Push mail, HTML email, downloading of attachments, server search, folders, notifications and meeting responses. It is a complete suite of productivity tools powered by your Exchange server and accessed through your Droid phone.
SEVEN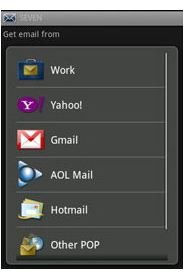 This app lets you configure multiple email accounts, even those that are not from popular email services like Exchange and Gmail. This gives you free reign on the number of accounts you want and which service you are subscribing to. Other than this freedom, SEVEN supports Push email, POP and IMAP. It even lets you set a bandwidth cap to prevent yourself from going over a given amount of data usage, which is very handy if you do not have an unlimited data plan. To top it all off, this app is bundled with an IM app that supports multiple instant messaging services.
GMail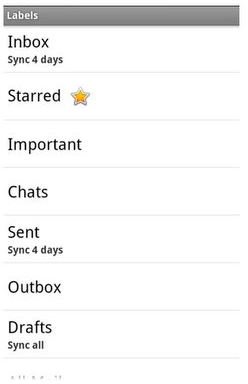 The GMail app for the Droid is a lot like the web interface of GMail, with some limitations of course, like the layout and other advanced settings for your email account. However, as a client for your GMail account, it does its job. It has most of the most useful and popular features of the GMail version on the web, including the Priority Inbox. Navigation is optimized for the mobile screen, but it still feels familiar, especially for people who are used to accessing their email through the web interface.
Improved Email
This highly customizable email client for the Droid lets users do a lot for free like adding signatures, showing mail from multiple inboxes in one combined inbox, displaying unread emails on a widget, message filtering and more. This app is being developed by a one-man development team, so you have to consider that bug fixes and updates may not come as often as you would like. But still, it is a free powerful app and it is worth the long wait for updates.
K-9 Mail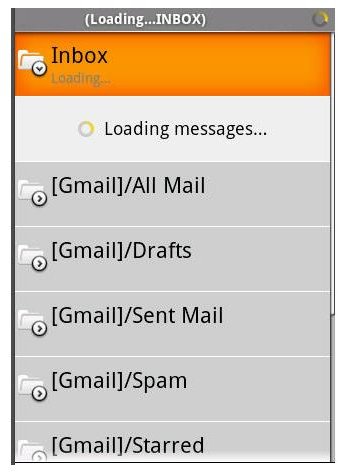 This is considered one of the best free Droid email apps available. It offers all advanced features that desktop email clients offer such as keyboard shortcuts, signatures, multiple folder synchronization, email sorting, search, IMAP and POP. There is nothing fancy or groundbreaking in terms of features and interface, which is why people who are used to desktop clients will find it easy to adapt this mobile email client. It has a clean user interface and a straightforward design. This gives the app a friendly atmosphere with an easy learning curve.