Install Android 2.3 Gingerbread Themed ROM on Motorola Droid X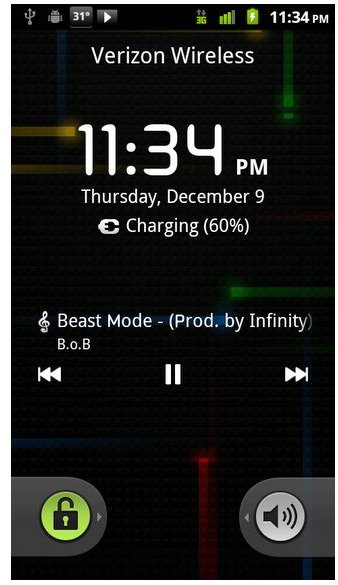 The Motorola Droid X is one of the most popular Android phones out there. It has an excellent camera and comes with a large 4.3 inch display and some powerful hardware - 1 GHz processor + 512 MB RAM. However, we still don't have an Android 2.3 Gingerbread ROM for the Droid X.
But don't lose hope, as we can at least still use a Gingerbread themed Froyo ROM on the Droid X. The Android 2.3 Gingerbread themed Froyo ROM offers the look and feel of Gingerbread but has Froyo (Android 2.2) running underneath. It's better than having nothing, and offers a lot of enhancements.
ApeX 1.3.0 Gingerbread Themed ROM Enhancements
Optimized & Zip-aligned framework and applications
Combination of AOSP and Blur apps (customized with scripts)
Build.prop and sysctl.conf mods (by Beesley, nenolod, drod)
System wide Gingerbread Android 2.3 Theme from SDK image
Transparent Notification Shade
ADW.Launcher with up to 7 homescreens (5 by default)
Neural Network Live Wallpaper from Galaxy S
Built-in ad blocking (toggle with script)
MMS app w/ black background (switchable to Blur via script)
Yahoo! email and corporate sync working
Custom window animations and transitions
Spare Parts, Terminal Emulator, Wireless Tether pre-installed
Many scripts to customize and make this ROM yours!
In this tutorial, I will explain how you can Install Android 2.3 Gingerbread on your Motorola Droid X.
How to Install Android 2.3 Gingerbread Themed ROM on Motorola Droid X
1. Download the Apex Android 2.3 Gingerbread Themed ROM for Motorola Droid X
2. Copy the Android 2.3 Gingerbread Themed ROM for your Droid X to your SD card.
3. Make sure your Droid X is rooted. If it isn't, use the one click DroidXRoot tool to root it first.
Open Android Market on your phone and search for ROM Manager. Install the ClockworkMod ROM Manager app on your phone. Using this app, you can flash ROMs on your phone, backup and also restore your ROMs.
4. Open ROM Manager and click on the Flash Clockworkmod Recovery option to install the recovery image and backup the current ROM on your phone.
5. In ROM manager, use the Install from SD Card option. Select the ROM you downloaded earlier and flash it on your Droid X. Wipe the data and cache when flashing.
6. ROM Manager will upgrade your Droid X with the Android 2.3 Gingerbread themed ROM. You can now enjoy the Android 2.3 Gingerbread theme on your Droid X.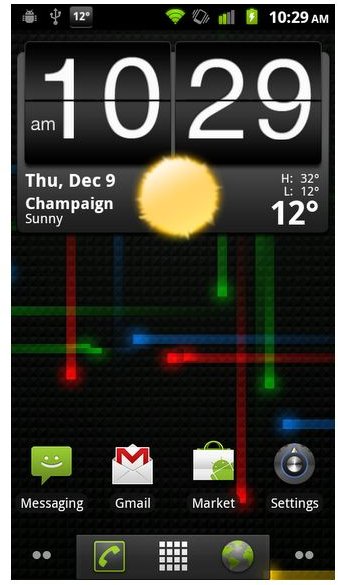 If you have any issues with this new ROM, just go to ROM Manager and restore your old ROM using the Manage and Restore Backups option.
ROM Source: Droid X Forums
Download ROM: Apex Android 2.3 Gingerbread Themed ROM for Motorola Droid X