Motorola H17 Bluetooth Headset Review
Motorola H17 Review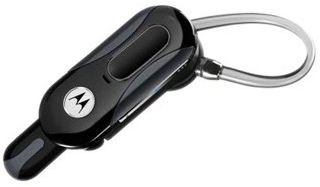 Motorola is one of the most famous Bluetooth headset manufacturers. It has had many hits on its hands ranging from the Motorola H12 and H15 to the Motorola H680 and H790. The new Motorola H17 is one of the slimmest and most compact Bluetooth headsets ever created. It is an extremely stylish headset which comes packed with features.
Motorola H17 Specifications
Dimensions: 1.65 x 0.67 x 0.39 in
Weight: 0.32 oz
Connectivity: Bluetooth 2.1 with EDR
Bluetooth Profiles: Headset (HSP), Hands Free (HFP)
Range: 33 feet (Class 2)
Talk time: 5 hrs
Standby time: 7 days
Features: Rapid Connect, Easy Pair, Multi Point, Crystal Talk
Design (5 out of 5)
The Motorola H17 is one of the smallest headsets by Motorola. It has dimensions of 1.65 x 0.67 x 0.39 in and weighs just 32 oz which makes it ultra compact. It is very comfortable and can be easily worn on the ear despite being small. It has a multifunction button and a volume rocker with an LED indicator which can be used to operate the headset, answer calls and adjust the volume.
There is a boom mic on the headset which can be flipped out to activate the headset. It looks really stylish. You can switch off the headset by flipping the boom mic back in.
It comes with three different ear hooks which you can use to wear the headset properly. There are also ear cushions if you don't want to use the ear hooks. It's preferable to use the ear hooks though, as they keep the headset securely attached. They are extremely comfortable to wear.
Features (4 out of 5)
The Motorola H17 has some really cool features. It comes with the standard features like call answering, call terminating, redial, mute and call transfer from the headset to the phone.
Besides these, it has some additional features like the Crystal Talk noise cancellation technology which cancels out background noise, Rapid Connect which automatically connects the headset to the last phone you paired it with when you open the boom mic, and Multi Point support which allows you to connect to two devices at a time. It also has voice prompts which tell you about the battery level and whether the headset has been muted.
Performance (4 out of 5)
The Motorola H17 offers excellent performance in terms of usability and call quality. The call quality is amazing, thanks to the Crystal Talk technology. It has a range of 33 feet, a rated talk time of about 5 hrs and a standby time of 7 days. It charges very fast, you can charge it for just about 40 minutes to fully replenish the battery.
The Verdict (5 out of 5)
The Motorola H17 is one of the best Bluetooth headsets currently available. It is slim, stylish and is priced quite reasonably at just $79. I would definitely recommend it.