Best Wooden iPhone 4 Cases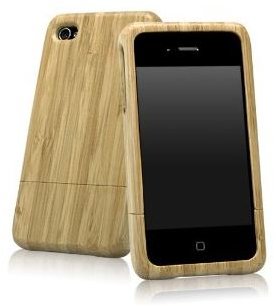 BoxWave Bamboo iPhone 4 Case
This stunning form fitting bamboo case is designed to wrap tightly around your iPhone 4. Available from BoxWave for $59.95, this case is both durable and beautiful. The cut-out design allows for full access to the touchscreen of your iPhone 4. Made from two interlocking pieces of eco-friendly bamboo, this sleek design also features a camera cut-out on the back. Comfortable to hold and extremely lightweight, this case offers your iPhone protection from life's inevitable bumps and scrapes.
Buy this wooden iPhone 4 case via this link.
Handcrafted Bubinga Burl Case for iPhone 4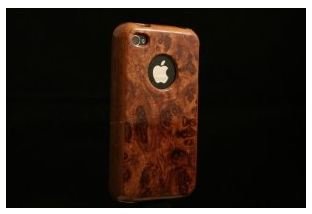 Available from SRCase for $59.95, this handcrafted Bubinga burl case is a true work of art. Made in the USA, these cases are made using repurposed, reclaimed, sustainable, and/or responsibly grown wood. Non toxic resins are used which provide durability and strength. Extremely lightweight and smooth to the touch, this wooden case is just as beautiful as your iPhone 4. Don't they deserve each other?
You can get this wooden iPhone 4 case via this link.
Panga Panga Wood iPhone 4 Case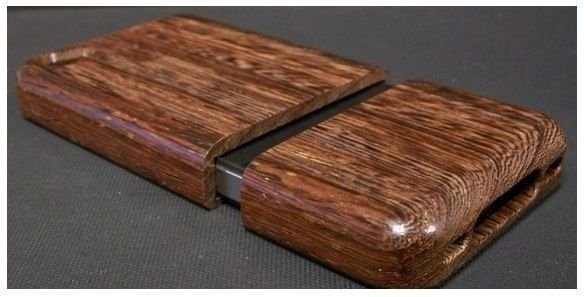 From WoodKaseUSA for $54.00 on Etsy, this iPhone 4 case is made from a single piece of Panga Panga wood. Finished by hand, these cases are incredibly beautiful. Made in Wisconsin, these all natural cases allow for great reception while still allowing you easy access to your iPhone's headphone jack. No two cases are alike; each one is truly a work of art. Pamper your iPhone with this Panga Panga masterpiece.
Buy this wooden iPhone 4 case via this link.
.
Brazilian Tulipwood iPhone 4 Case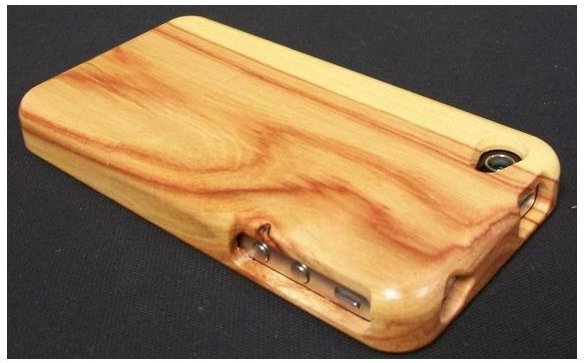 These beautiful cases are each cut from a single piece of rare Brazilian Tulipwood. Available through Etsy from WoodKaseUSA for $69.00, each case is finished by hand. The wood grain design on each case is different from the next, making these cases more like a sculpture than a utilitarian carrying case. Expect to receive daily compliments each time you produce your iPhone; they'll come with the territory when you wrap it in Brazilian Tulipwood.
You can get this wooden iPhone 4 case via this link.
Custom Carved Wood iPhone 4 Case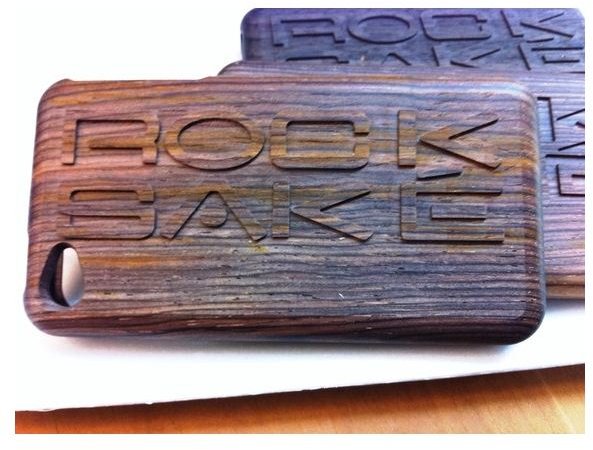 Can't decide which wood iPhone 4 case you want? Have a staff member you need to buy for? Then why not have WoodKaseUSA design you a custom carved case? Available from $89.00 through Etsy, these beautiful hardwood cases offer the opportunity to show off your personal style. WoodKaseUSA can take a company logo and sculpt it into a 3D image. Or if you are feeling more creative, contact them for details on bringing your image to life. They even offer bulk discounts when you order 5 or more cases. Talk about a great gift for your loyal employees.
Buy this wooden iPhone 4 case via this link.
Regardless of which case you choose, a wooden iPhone 4 case will pamper your phone while showing off your powerful personality. What a striking combination! You may also be interested in the top ten eco friendly cases for the iPhone.
Images Courtesy of: