LG Cosmos Accessories Guide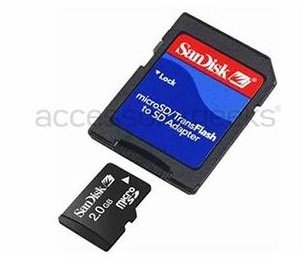 Memory Cards
One of the most useful LG Cosmos accessories to have is an extra memory card or two. You can never have too much storage space. There are several types of memory cards, but the micro SanDisk memory card is what you want for the LG Cosmos. The micro SanDisk memory cards have tons of memory. You can buy one that has 2GB or one that has 16GB.
Also, consider getting an adapter for the micro SanDisk memory card. You never known when you might need to transfer data from your phone to a computer with only the memory card. To purchase the memory card or adapter, click this link.
Travel Charger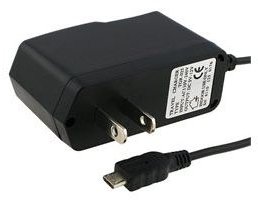 Another one of the LG Cosmos accessories that you can't do without is the micro USB travel charger. If you're traveling, you will need a way to charge your LG Cosmos. This charger has a micro USB cable which will connect your LG Cosmos to any electrical outlet. Simply plug the charger into the wall and wait until the battery is charged. If you need to make a call, the phone will work while the battery is charging. To purchase the travel charger, visit this site.
Backup Battery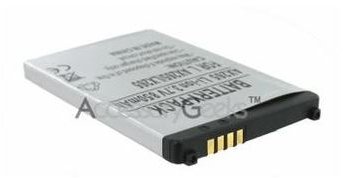 Its always a hassle when your battery runs out of juice, but its even more annoying when the battery won't recharge. If you have a backup battery for your LG Cosmos, then all is well. The LG Cosmos runs on a lithium-ion battery. Its always best to use the standard lithium-ion battery that each LG Cosmos is packaged with. To purchase the battery, click this link.
Bluetooth Headset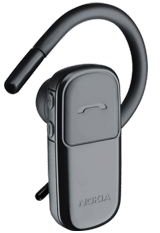 Speak freely with this Nokia Bluetooth headset. It transmits sound to and from the LG Cosmos through a Bluetooth connection. No longer will you have to hold the phone to your ear. Simple wear the Bluetooth ear piece on one ear to communicate, and place the phone within 30 feet of you. You can adjust the volume of the call from the headset and answer calls with a push of a button. To purchase the Bluetooth headset, visit this site.
Vent Car Mount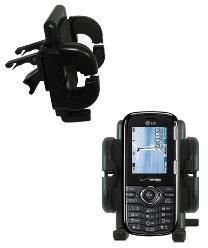 This apparatus sticks to the vents of the car and holds the LG Cosmos in place while you are driving. You can adjust the mount for horizontal or vertical vents. The holder features quick release side grips which allow you to remove the phone easily. The holder is scratch resistant and features thick rubber pads to protect the phone. To purchase the car vent holder, visit this site.
Screen Protector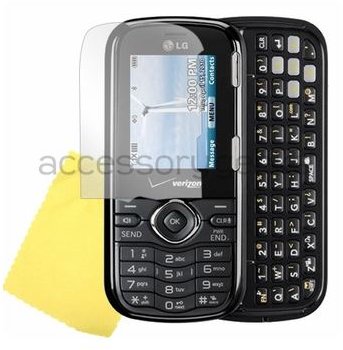 Protect the LCD screen of your LG Cosmos from grease, scratches, and other damage with a screen protector. The thin clear cover rests nicely on the screen and doesn't produce glare. When the screen is off, the screen protector doubles as a mirror. To purchase a screen protector, visit this site.
You may also be interested in the best LG Cosmos cases.