Recommended LG Optimus S Accessories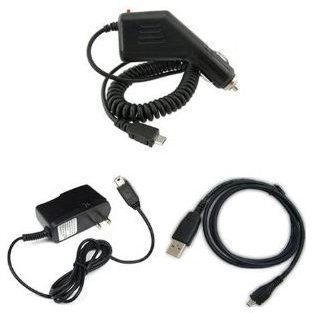 Introduction
The LG Optimus S is an Android phone that supports mobile hotspot capability and features a long battery life. One of the best budget smartphones around, the LG Optimus S deserves only the best LG Optimus S accessories you can find to keep its battery alive and to keep its surface protected. Here are some recommended accessories for your LG Optimus S.
LG Optimus S Charger Combo
This package of chargers contain a wall charger, a rapid car charger and a USB data sync cable. The car charger and the wall charger both include a built-in feature that protects the phone from overcharging. While using both of these chargers, the phone can still be used without affecting quality and features. The USB data sync cable charges the phone while giving you the capability to sync data between your computer and your LG Optimus S.
Price: $8.18
360 Degree Rotatable Car Windshield Mount with Air Vent Attachment for LG Optimus S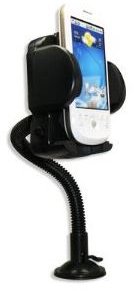 The adjustable arm of this windshield mount lets you position it the way that is comfortable and efficient for you. You can even use it for other types of phones because the claw is also adjustable, able to fit phones of all sizes and shapes. If you want to attach it to your air vent instead of your windshield, you can do so because this mount has an attachment that can accommodate this kind of mounting. Its suction cup and firm claw grasp ensure that your phone will be securely kept in place and will be easily accessible.
Price: $7.95
ScreenGuardz Ultra-Slim Screen Protector 5 Pack for LG Optimus S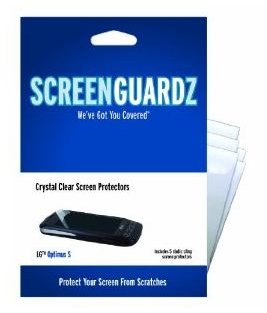 These vinyl screen protectors can be attached to your phone's screen without leaving sticky adhesive residue. Each screen protector fits perfectly on the LG Optimus S's screen, giving you the illusion that it is not there. It provides maximum protection from scratches and dirt. If it gets too battered and dirty, you have 5 of them so you can easily replace one that is no longer offering optimum protection.
Price: $11.50
LG Optimus S Retractable Sync & Charge USB Travel Kit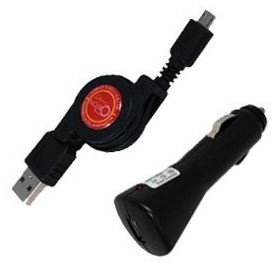 This 2-in-1 charger gives you two options in charging your phone. You can use the cigarette lighter adapter to charge your phone using the cigarette lighter in your car. You can remove this adapter if you want to connect the charger to your computer. If you do that, the charger also acts as a USB data sync cable that lets you transfer data between your computer and your LG Optimus S. For those who frequently travel, this is a great portable device that they can carry around wherever they go.
Price: $8.20
Retractable Car Charger for LG Optimus S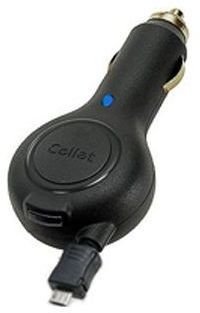 Portability is what you need when you want to charge your phone in your car. This car charger is not just portable, it can also be easily managed thanks to its retractable cable. This rapid car charger provides an efficient way for you to charge your mobile phone while you are mobile with a one-button release for the retractable cable. It also features a built-in feature for protecting your phone from overcharging. This is one of the most essential LG Optimus S accessories you should have in your car.
Price: $8.99
You may also want to check out another Bright Hub article offering the top 10 list of LG phone cases and covers.