Best HTC Surround Accessories: Top 5 Revealed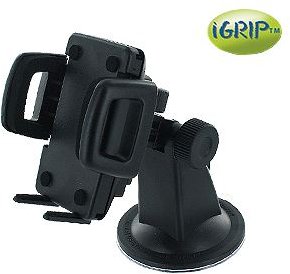 iGrip Sturdy Swivel Mount
When using your HTC Surround when driving, you want something that looks good, doesn't get in the way, and keeps a good grip of your phone. The iGrip Sturdy Swivel Mount, is highly rated by users for all these reasons, making it one of the best car accessories for the HTC Surround you can buy.
As well as being one of the strongest, most vibration-proof car mounts on the market, the heavy-duty mount is easy to pivot and maneuver as needed. The suction cup causes no problems to attach to a windshield, although if you prefer to mount it to the dash, there is an adhesion pad included.
The padded sides of the holder keep a firm but gentle grip on your Surround, and the touch of a button makes it easy to move it in and out, even if you have an HTC 7 Surround case on your phone.
AT&T Zero Rapid Travel Charger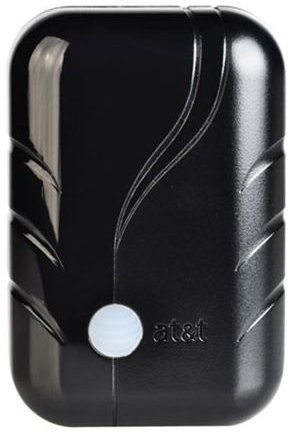 For a quick power boost to your phone, the AT&T Zero Rapid Travel Charger is so stylish, that it almost makes you want to run out of power just so you can use it (almost!). Using your USB cable to connect to the device, simply plug the charger directly into the wall, for some super quick charging. This product also retains a 5 star energy efficiency rating, so you need have no guilt in respect to power usage either.
At less than 20 dollars, you won't ever need to worry about your battery running down again when you're on the move, as the charger takes up minimal luggage space too.
BlueAnt T1 Wireless Bluetooth Headset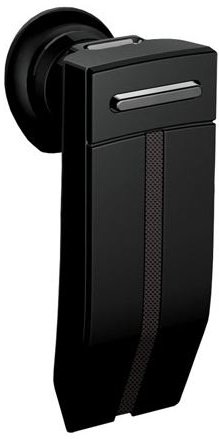 When it comes to Bluetooth accessories for the HTC Surround, there is no shortage of options, so when making the decision of which one to include in our "best of" list, I took into account which one had the more compatible looks with the Surround, as well as being highly rated. So if you're looking for a bright pink number, you're out of luck in regard to this list, although such an option is available should that be your desire!
The HTC Surround BlueAnt T1 Wireless Bluetooth Headset is at the higher priced end of the headset market, but is still a reasonable purchase at 80 dollars if you are a frequent user. As well as delivering high quality audio the BlueAnt T1 is equipped with Wind Armor Technology, cutting out interference from winds of up to 22mph. The A2DP streaming allows you to listen to podcasts, music, or follow GPS signals and is simple to use.
HTC Travel Adapter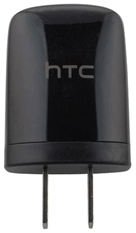 If you will only consider HTC branded accessories for your HTC Surround (and who can blame you), then this simple but stylish HTC Travel Adapter is the perfect choice. Made from high quality material, that is also lightweight, this charger is the ideal companion for whatever trip you have in mind, or even as a spare adapter to keep at home. The styling of this accessory is totally in sync with the styling of the HTC Surround phone, making them perfect travel partners.
To keep yourself entertained while traveling, why not consider some of the best HTC Surround apps?
Cellet USB Elite Car Charger with Smart Display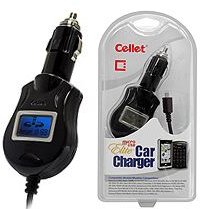 When it comes to the HTC Surround cell phone, car accessories are a must-have for keeping in touch, and staying charged-up on the move. The USB Elite Car Charger with Smart Display by Cellet, is an appealing design (which isn't always the case for car accessories), that will keep your smartphone juiced up wherever you go. The LCD smart display shows the current charging status, and the internal technology makes sure that the charger automatically switches to stand-by mode when the phone is fully charged; thus preventing over-charging or the urge to pull out the charger when driving. The 90 degree adjustable tip of the charger also means that you can find a comfortable place for the wires to sit, as you get on with the business of driving.
This car charger for the HTC Surround is available for $15.99, but there is a more compact version available (without the smart display), that is $12.99.
HTC Surround accessories should be as stylish as the phone, as well as being highly rated, and innovative; so there should an option here to keep even the most discerning Surround users happy.
References