Highly Recommended Samsung Rugby Accessories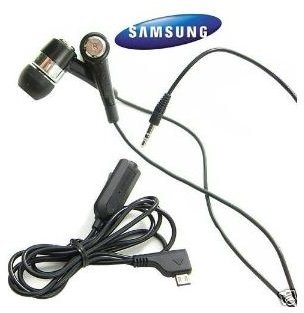 Mic Cable Adapter Headset Micro USB Connector
This compact and lightweight mic adapter that comes with soft gel in-ear earbud allows users to listen to their favorite tracks or talk hands-free using their Samsung Rugby. With the soft-gel earbuds, it not only protects the ears but it likewise gives comfort to users while listening or talking on the phone. This cable adapter connects to a 3.5mm headset jack. A button on the headset allows users to receive and end calls. It is compatible with numerous Samsung mobile phone models, including the Samsung Rugby. This accessory sells for $11.98.
Car Cup Holder - Gomadic Brand
This cup holder car mount is the perfect travel companion for users of the Samsung Rugby. With this accessory, users can mount their device vertically on their vehicle dashboard. This would allow them to easily and conveniently access their mobile phone, read messages and even send text messages while on the road. The holder comes in an attractive design and it is durable enough to last for a long while. Its base is expandable enough to grip and secure the Samsung Rugby even while travelling on a bumpy road. It comes with a side grip button that quickly releases the Samsung Rugby for fast and easy removal. This is a highly useful option from the available Samsung Rugby accessories and it sells for $29.95.
Accessory Bundle - Home Travel Charger + Car Charger + USB Cable + Free Wristband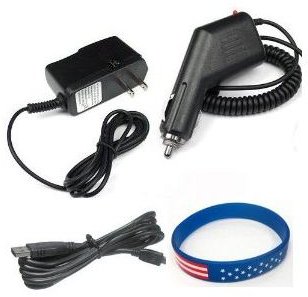 This combo pack is the perfect gift for any Samsung Rugby owner. It includes a rapid car charger, another home charger and a USB data cable. The home charger is best for home and office use and can charge the device in a short time. It can be plugged into any outlet. It is also compact and lightweight, making it very handy to be brought along anywhere. On the other hand, the rapid car charger is a great accessory to have for Samsung Rugby owners who spend most of their time travelling. It plugs into the cigarette lighter adapter for convenient charging. The last component is the USB data cable which allows users to sync their mobile phone with any computer. The package does not come with software. This set, that sells for $16.95, comes with a free silicone wristband.
DataMINE 4 Gigabyte MicroSD Memory Card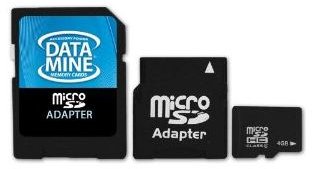 This 4GB memory card is the best accessory for Samsung Rugby owners who love to store music files and photos on their mobile phone. It uses minimal power, so users will not have to worry that their device might run out of battery. It also allows fast transfer of data for backup, copy and download. With the use of this memory card, that features DataSafe Technology, users will have a fantastic Samsung Rugby experience. At a discounted price of $9.99, this is considered one among Samsung Rugby accessories that is really worth having.
Wireless Bluetooth Headset (Hands-Free) + Universal Bluetooth Headset Carrying Case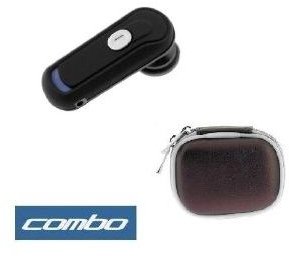 This Wireless Bluetooth headset is another must have Samsung Rugby accessory. It comes with AC power adapter, detachable earhook and and a nice sturdy case. With its cute and handy size, it will be hassle-free for users to bring this anywhere they want. This accessory comes in 4 attractive colors namely pink, black, blue and bronze. This retails for $21.99.