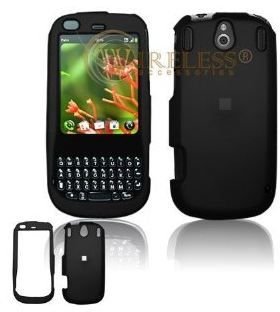 Introduction
The Palm Pixi is a fairly popular mobile phone, known for its user friendly features, sleek design, lightweight frame and impressive range of multimedia functions. There are numerous accessories available for this mobile phone. Palm Pixi cases for instance, help to protect the phone from scratches, dust and bumps and keep it looking brand new even after months of use.
Rubberized Phone Protector Case - Black (5 out of 5)
This protector case is made of high quality plastic with a rubberized layer for enhanced grip. This should prevent the Palm Pixi from sliding on slippery surfaces. It also has exact cutouts allowing users to access the different functions of the phone. The rubberized texture of this case also makes it easier for owners of the Palm Pixi to hold their device. This black colored accessory sells for just $0.74.
Amzer Screen Protector Case - Purple (5 out of 5)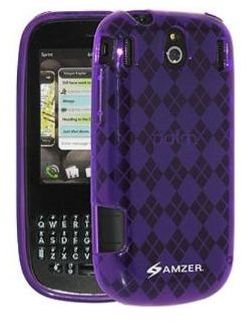 This case is made of highly quality durable and flexible plastic with an Argyle pattern and it also comes with a screen protector that ensures the best protection possible for the Palm Pixi. With this case, owners won't have to worry about scratches, dust, dirt and moisture damaging the appearance of their mobile device. The features and ports of the phone are all accessible with this case as there are perfectly made cut-outs. Thus, users won't have to remove the phone from the case when accessing certain functions. It is currently sold at $9.18.
Premium Snap-On Hard Case - Purple & White Flower Design (5 out of 5)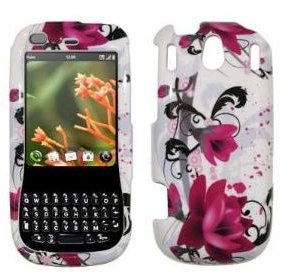 This case is made from high quality and durable plastic for the best protection for the Palm Pixi. It fits the phone perfectly and has different cutouts to allow users to enjoy the different functions of the phone without having to remove it from the case. Likewise, the case helps retain the good looks of the Palm Pixi by protecting it from scratches, dirt and dust. With the attractive design of this case, it will give the Palm Pixi a whole new look. It is priced at $8.99.
Horizontal Premium Leather Case Pouch - Black (5 out of 5)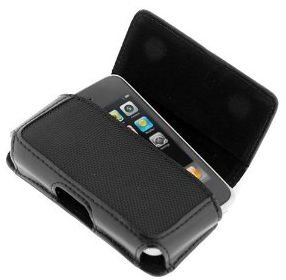 Users will surely enjoy this cheap, yet durable, leather case pouch. With a black colored finish, this pouch gives classy and elegant protection to the Palm Pixi. It is made of high quality leather for longer lasting use. It protects the device from bumps, dirt and dust. This leather case pouch is one of the Palm Pixi cases that can be perfect for all occasions and it only costs $5.58.
Zip Leather Case - Pink (5 out of 5)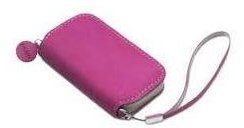 This pink colored leather case will surely appeal to women of all ages. It is slim, elegantly designed and compact. It is made of high quality materials to ensure the best protection possible for the Palm Pixi. It has contrasting white stitches that make it look more aesthetically pleasing. The leather case has a micro fiber lining to protect the device from bumps and scratches. Even better, it has an attached belt clip for convenience when carrying the Palm Pixi around. This zip leather case sells for $17.70.