Top Five Samsung Continuum Cases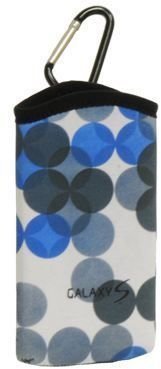 The Samsung Continuum is the latest Galaxy S device and is available through Verizon wireless. A look at the features of the device might make you wonder if there is anything that this smartphone can't do, but if you leave it unprotected, you could soon end up with a paperweight after the device sustains some damage. Even if a few dings and scratches don't render the device useless, they will at least make your new smartphone an unsightly mess. To protect your investment, you need a case or cover, to absorb the damage that would normally mark up your device. With all of the available Samsung Continuum cases out there, it can be difficult to sort the wheat from the chaff. To help you out, I've made this list of some of the best cases currently available for the Continuum.
5. Galaxy S Neoprene Reversible Sleeve
Combine phone protection and a healthy dose of style with this phone sleeve available from Samsung. The soft neoprene sleeve is designed to carry any Galaxy S device, including the Continuum. The sleeve gives you a method to carry your device around without having to leave it loose in your pocket, while it protects the outside of your device from dings and scratches. The sleeve comes in an attractive blue and black overlapping circle design, but if you are looking for something a little less flashy, you can make the sleeve black by turning it inside-out. The sleeve also comes with a D-ring so you can hang it from your belt loops.
4. Crystal Hard Faceplate Cover Case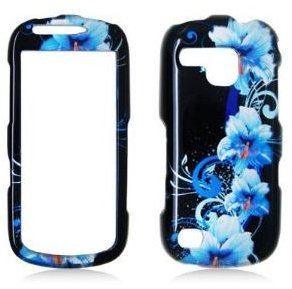 If you are looking for something a little more solid to put around your Samsung smartphone, check out this Crystal hard case. The case is made out of hard plastic, that is also thin, so it protects your device from damage without ruining the form factor. The case is designed specifically as a Continuum accessory, so once you snap it around the device you still have access to all your buttons and ports without removing the case. This Crystal hard case comes in a variety of styles, like the black flower design seen here, so you are sure to find one that suits your style.
3. Snap-On X-Matrix Protector Case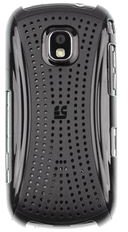 The X-Matrix hard plastic case snaps onto the back of the Samsung Continuum, without requiring a front piece, as other hard cases do. The case is constructed from durable ABS plastic to give your device protection from all manner of dings and scratches. The back of the case is covered in holes, meant to allow air to cool the back of your device, to better protect from overheating. The case creates a protective shell around your Continuum, while still allowing you to access everything on your device.
2. Samsung Continuum Horizontal Pouch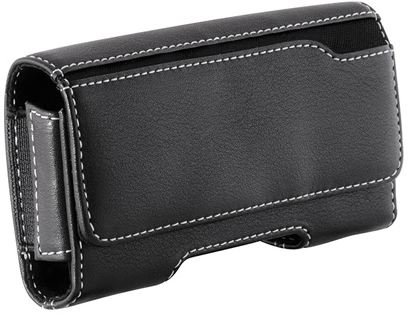 When you choose a case for your Samsung Continuum, sometimes you are looking for something new and improved, and sometimes the classics are the best. This horizontal pouch doesn't have a lot of bells and whistles, it's just a stylish and secure way to carry around your device. The pouch is made from a soft polyurethane material and is stitched in white to highlight the design. The case has a grip on the back so you can attach it on your belt, and a magnetic clasp on the front to hold the case closed.
1. Body Glove's Snap-On Case with Belt Clip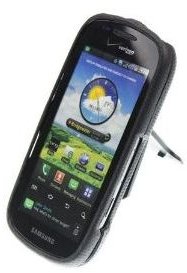 At the top of this list of the best Continuum cases, we have a Body Glove case that seems to do it all. The case is hard enough to protect your device from getting dinged or dented, but covered in a textured material so that it is easy to grip in your hand. There is a clip on the back to hold the case on your belt, but the clip can be removed if you need the device to have a low profile. In addition to being removable, the clip also has a built-in kickstand so you can prop the smartphone up. The case is a breeze to install, as it just snaps around the device. With all that it can do, and as well-made as it is, this case stands above the rest of the Samsung Continuum cases.
References and Image Credits