Top 5 Nokia C7 Accessories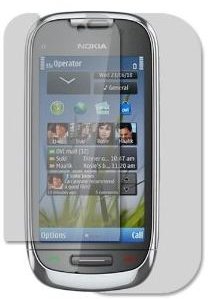 The Nokia C7 is a touchscreen phone that offers exciting features in addition to superb voice call and text messaging functions. This is why owners of this phone invest in protecting their phone from damage and in additional functions and capabilities provided by Nokia C7 accessories. If you are looking to enrich your Nokia C7 experience, here are some of the best Nokia C7 accessories you can purchase.
Skinomi TechSkin Skin Protector Shield Full Body
One of the most important parts of your Nokia C7 smartphone that needs protecting is its beautiful large touchscreen. This thin film made of material, that is the same material used in protecting military aircraft, provides UV protection as well as preventing scratches and dirt building up on the phone's surface. It attaches comfortably to the phone without being sticky and without causing yellowing of the phone's screen. You don't have to worry about the film obstructing the screen because it is extremely clear, so much so that it's like it's not there at all.
Price: $18.95.
Professional Kingston MicroSDHC 4GB Card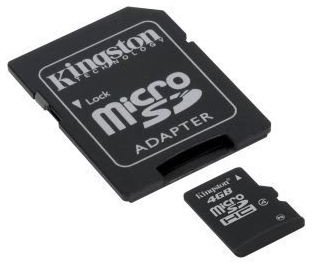 If you need extra storage for your mobile phone, you can make use of this MicroSD card since the Nokia C7 supports MicroSD storage devices. You can insert and remove this MicroSD card via the expansion slot, making it easy for you to make your data, whether it is photos or any other content, extremely portable. It lets you share data between several types of devices that support MicroSD technology. It is very compact so bringing it along with you will be very comfortable. Since this is specifically designed for mobile devices, you may need to use a standard SD adapter to use it on other types of devices. You don't have to worry about that, though, because the adapter is already included.
Price: $10.99
AA Battery-Powered Emergency Cell Phone Travel Charger
If you find yourself needing your battery charged and there are no wall sockets, cars or computers around, you will be faced with a dead mobile phone. However, if you have this AA battery-powered charger, you'll be fine. This is compact, portable and housed with aluminum material which can save your phone from having low battery while on the go. You will literally be able to charge your battery wherever you are.
Price: $8.99
Premium Accessory Power Pack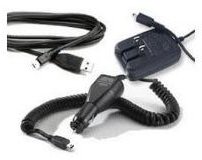 One of the most important issues for mobile devices, including your Nokia C7, is power supply. Since you will be bringing it with you everywhere, you may find yourself losing battery life at the most inconvenient moments. That's when battery chargers come in. This charger set gives you a wide array of choices for charging your battery since it includes a standard wall charger, a car charger with built in fuse and overcharging protection, and a USB data cable that not only charges your phone when it is connected to a computer, it also serves as a conduit for data transfer between your Nokia C7 and the computer. Bring this set of Nokia C7 accessories with you and you will be assured that you will never run out of battery wherever you go.
Price: $29.99.
Car Mount with Flexible Gooseneck and 3.5mm Auxiliary Cable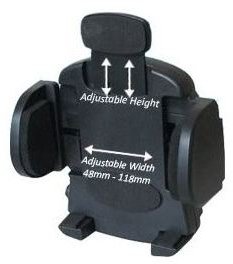 Securing your mobile phone when you are in your car is an excellent idea especially if you don't want your phone to be accessible without it moving around, which can also cause some damage to it. This car mount secures your Nokia C7 in a position of your choice since you can set its position the way you see fit thanks to it flexible gooseneck. The package also includes a microfiber cleaning cloth and an auxiliary cable that lets you connect your phone to your car's stereo system. It's definitely one of the best Nokia C7 accessories you can keep in your car.
Price: $9.99.