iPhone Chargers - Best Chargers for iPhone 4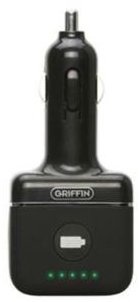 iPhone 4 Chargers
Without a fully charged up battery, how can we expect to get the most out of our iPhone 4? To be able to use the iPhone 4 to its fullest potential, we require good iPhone chargers that can charge the battery fully and quickly so that the phone remains in working condition for as long as possible. The charger should also be lightweight and small so that it can be carried around easily. Mobile phones, like the iPhone 4 tend to be used a lot while traveling – for fun, navigation, calling and other purposes; hence it is a good idea to carry a decent charger in your bag. So let's find out about some of the best iPhone chargers that money can buy.
Griffin PowerJolt for iPhone 4
The Griffin PowerJolt for iPhone 4 charges your iPhone from the car's lighter socket. While you are charging your iPhone's
battery with this device, you are also charging the external reserve battery for your phone. To use the Griffin PowerJolt charger, plug it into the car's lighter socket, and connect the USB cable with your iPhone. The device will keep charging your iPhone, and the reserve battery while you are driving. When you arrive at your destination, remove the reserve battery pack from the charger and take it with you. It is small enough to easily fit in a jeans pocket. So no more need to carry your wall charger along with you and no more worrying about your iPhone's battery life.
Price: US $13.40
USB Sync and Charge Cradle - Black
Looking for a durable and stylish cradle that can charge and sync your iPhone 4? Here is the one that you might have been looking for.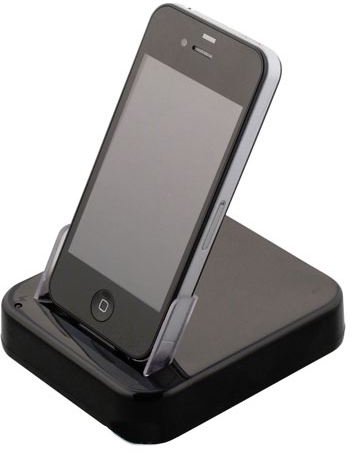 The USB Sync and Charge cradle only works with iPhone 4, and features a sleek design, LED to show it is charging, and a USB to USB cable for syncing. The cradle is lightweight, which is good on the go.
It provides convenient access on your desk, and a black finish that matches the iPhone 4 perfectly.
Price: US $22.95
MiLi Power Spring Case and Rechargeable Battery
The MiLi Power Spring Case and Rechargeable Battery is the world's thinnest iPhone charger and case. It will not only provide complete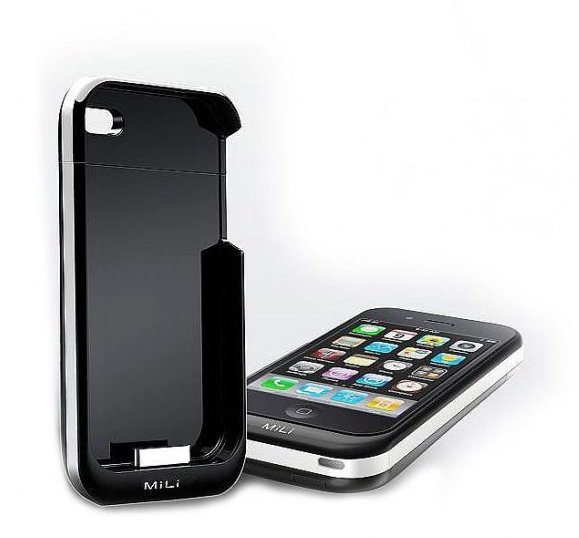 protection to your iPhone but will also charge it when you are unable to get to a power outlet. So, say goodbye to all those additions to your iPhone that make it uncomfortable for it to fit in your shirt or pant pockets. Now you can carry your iPhone in a sleek and highly protective case anywhere you go. Experience up to 2 days of uninterrupted power, and enjoy your iPhone for video, voice, games, and business applications with stable and extended power.
Price: US $69.95
Swiss World Travel Adapter and USB Charger 2
The [Swiss World Travel Adapter and USB Charger 2](https://www.amazon.com/Skross-World-Travel-Adapter-2/dp/B003DAQ0GM/ref=pd_cp_e_1/ brihub02-20) is a lifesaver when traveling, nationally or internationally. This compact device can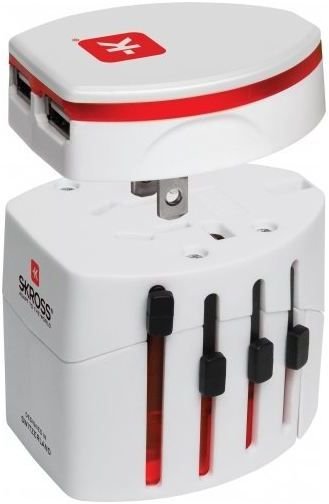 charge up two devices simultaneously. It's your best companion if you are traveling with your iPhone 4 and other gadgets (like an iPod, etc). Now you don't need to wait for one device to be charged, charge them both at once.
Price: US $32.31
Jivo Lifeline International Charging Kit
This is another iPhone 4 charging device for the travel buffs out there. Many times, we have several devices running out of battery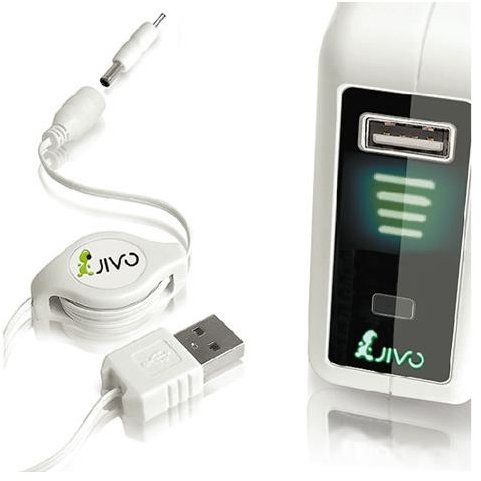 power at the same time, and when this happens during travel, it becomes very irritating as you can't use your devices for fun, navigation etc. But despair not; check out the Jivo Lifeline International Charging Kit.
This device will not only charge your iPhone 4 but also its own battery, which will happily provide up to fifteen hours of additional power to your dying iPhone. Just plug this little device into a power outlet, and in less than an hour it will fully charge up your iPhone. When you go out on long drive, take the Jivo charging kit with you; so if your iPhone's battery dies again, you can power it up again for an extra 15 hours.
Price: US $45
These are some of the best iPhone chargers, you may also be interested in the top 5 iPhone solar chargers.