BlackBerry Storm Cases of the Highest Quality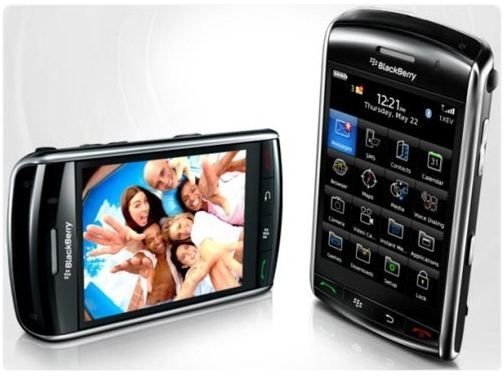 BlackBerry Storm Cases
Only the most high quality BlackBerry Storm cases deserve mention as they are both highly durable and functional. Some are stylish while others are more plain but each offers a level of protection that everyone wants to get their hands on.
BlackBerry Leather Holster (5 out of 5)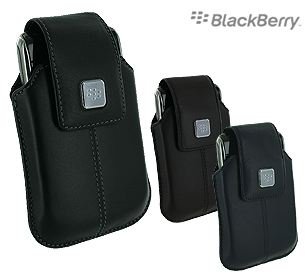 This BlackBerry Leather Holster is compatible with the Storm and Storm 2 phones. It is made of premium lambskin leather in a holster design. The case closes over the Storm's screen sensor which shuts off the screen as soon as the smartphone is placed inside. This feature serves to spare and preserve battery life while the phone is not in use. A swivelling belt clip is located on the back of the holster which can be set to either a horizontal or vertical position. On the inside of the device are several indentations which protect the trackball and cut down accidental activation of the BlackBerry Storm. This leather holster costs $24.95 and can be purchased at shop.crackberry.com.
OtterBox Commuter Series Case (5 out of 5)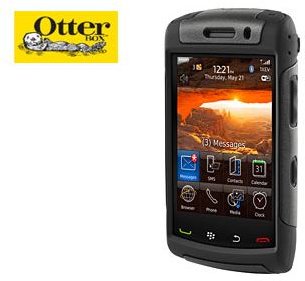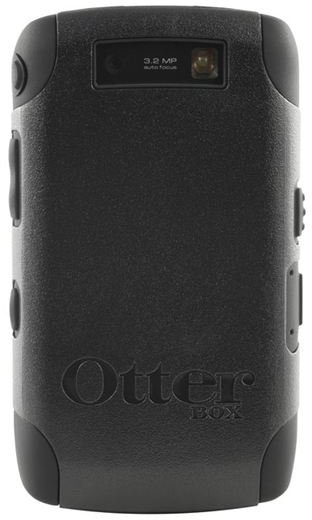 OtterBox Commuter Series BlackBerry Storm cases are cases which incorporate style and rugged defense against the elements. This case is made from silicone which fits the smartphone snugly while creating a durable and impermeable barrier to damage. The silicone acts as a shock absorber in case the device falls or bumps against anything keeping the BlackBerry Storm protected and just like new. The case is slim and easy to slide into a pocket or bag without feeling as though you have added extra bulk. This case also comes with a clear protective film which is placed over the screen of the device. At $31.95 this case is relatively affordable and can be purchased at shop.crackberry.com.
Vaja Classic Leather Pocket (5 out of 5)


This classic yet stylish leather pocket for the BlackBerry Storm comes in several different colors: black, blue and red. It is made of full grain cowhide which is one of the highest quality leathers in the world. This type of leather is well renowned for its durability, strength and grain. The Vaja Classic Leather Pocket case is strong yet sleek without adding too much extra bulk to the BlackBerry Storm. Each case is crafted by hand and the grain within the cowhide is not altered so customers will receive an authentic, beautifully crafted and one-of-a-kind product. This case costs $70 and can be purchased at www.cases.com.
Case-Mate Barely There Case (4 out of 5)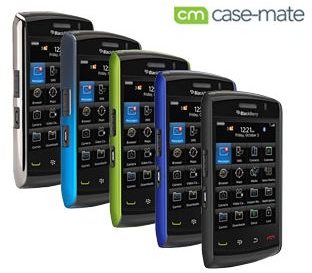 These cases are some of the newest BlackBerry Storm cases on the market today. They are a sporty line for people constantly on the go and in need of serious protection for their smartphones. The Case-Mate Barely There Case was specially designed to withstand damage without having to bulk up or cover the device completely. These thin and stylish cases offer a very slim profile and are also available with a silicone sheet for the screen. The Case-Mate Barely There Case costs $17.95 and can be purchased at shop.crackberry.com.
PDair Leather Sleeve-Style Case (5 out of 5)


The PDair Leather Sleeve-Style Case is made from the softest and finest premium leather and offers a specially designed style for the BlackBerry Storm. This case comes in many different colors with white over-stitching which adds a stylish finish. It also features a belt clip on the back which rotates at 360 degrees for easy portability on a belt or bag.

Each PDair Leather Sleeve-Style Case is examined at the end of the development process for faults or design flaws so buyers can be comforted that each and every PDair Leather Sleeve-Style Case is up to standard. This stylish Sleeve case costs $19 and can be purchased along with other colors at www.cases.com.
Conclusion
These BlackBerry Storm cases are very popular on the market today as they offer both style and efficiency. They ensure the BlackBerry Storm will experience no major damage including scratches and breaks without having to encase the phone's ports in silicone or leather. These sleek and stylish BlackBerry Storm cases are the very best in design and protection. You can use this list as a guide to finding and purchasing the best BlackBerry Storm cases.