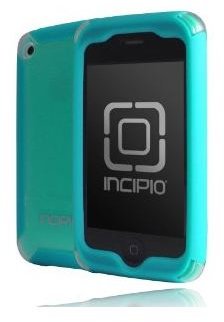 Incipio SILICRYLIC V3 Case for iPhone 3G/3GS
For something just a little bit different, try dressing your phone up in one of these Incipio SILICRYLIC cases. The design is striking, and available in several colorways including turquoise, purple and classic black. Consists of a polycarbonate plastic exterior, with a silicone core, to ensure maximum shock absorbing qualities. You also get a screen protector, cleaning cloth, and a horizontal stand, included in the price, to make sure every aspect of your phone's life is taken care of. Not only is your iPhone truly protected this design also features cut-outs to give easy access to all controls and ports.
splash ZERO Slim-Fit PolyCarbonate Snap-On Case for iPhone 4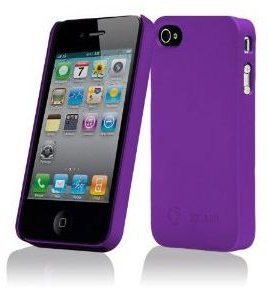 For a sleek design that doesn't add bulk to your phone, try one of the 7 colorways of the splash ZERO slim-fit snap-on case. As well as looking good, this case offers protection through a soft-touch polycarbonate material with a rubberized finish - perfect for a good grip and for keeping fingerprints at bay. The "play-through" design, allows you to still access all your iPhone functions whilst keeping your phone protected. The snap-on and slim design, also means that as well as being easy to fit, and staying securely in place, the case adds hardly any bulk to the phone at all, truly living up to its "slim" name. A worthy purchase from Amazon.
Marware Sport Soft GripEdge for iPhone 4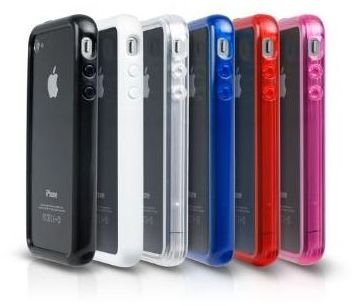 OK, so at first glance, the design is striking, but you may be thinking that it doesn't really look like a case. Well, you'd be right, but the protection and style it adds to the phone means it works just as well as a case, without adding any bulk or taking anything away from the style of the phone. The Marware Sport Soft GripEdge, is a soft band that stretches around the outside of your iPhone to keep the edges and corners protected, whilst two film covers for the front and back, ensure that any scratches are kept at bay too. If you are after a minimal solution to your iPhone protection problems, then this is the perfect solution. It's available in 6 different colors that can either work with the phone's style, or add a bit of color and drama to stand out from the crowd. At around 20 dollars from marware, you could buy a few, and change according to your mood.
This case also made it into our top 10 list of iPhone 4 cases.
Case Mate iPhone Hard Tough Cases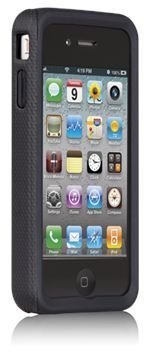 For one of the tougher cases for iPhone on the market, this offering from Case Mate should keep even the most accident-prone iPhone user protected and happy. It offers 2 levels of protection for your phone, the first being a silicone skin that fits snugly over the phone for maximum shock absorbency, the outer case being a tough plastic shell to take care of most bumps, knocks and drops. It has a textured finish to keep the phone from sliding out of your hands, and adds only 1/2 inch to the phone, so still not too bulky, even though you are getting some rugged protection. Currently available in all black, or a grey/black, white/black combo - it is rumored more colorways will be added soon. This option is available for a ruggedly priced 35USD from Case-Mate, which isn't bad considering the job it does at taking care of your phone, and it also comes with a self-adhesive tough polymer screen protection kit.
Incipio iPhone 4 Ultra Light Feather Slim Form Fitted Case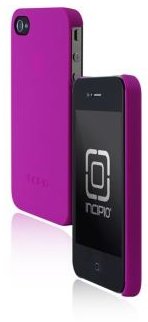 If you like a wide range of colors to choose from, then the Incipio Ultra Light Feather range of cases for iPhone will be right up your street. Currently available in 12 color choices, the Ultra-Light option from Incipio also offers great protection from a form fitting case, adding barely any bulk to the iPhone at all, measuring less than 1mm. It is made from ultra strong polymer though, so performance isn't scrimped on in order to provide the slim form fitted case. In fact the case is so thin that you should even be able to keep it on whilst connecting it to many iPhone docks. The soft touch matt finish, also means a good grip when using your phone, and 2 screen protectors come with the case to protect the screen too.
elago S3 EL-S3-YE Case for iPhone 3G/3GS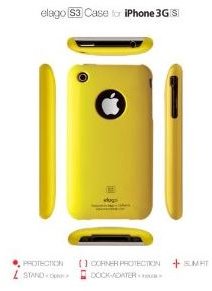 iPhone cases don't come much more striking than this yellow one from elago - also available in subdued black, grey, and white, as well as striking red. Whatever color you pick, the style of this case will make your iPhone stand out from all the rest. Not only does it feature cut-aways so your ports and buttons can be accessed, but the back of the case also has a round cut-away section to reveal the Apple logo. Unlike most cases for iPhone, this model from elago considers how tricky it is to use an iPhone port, whilst still keeping your case on. This is remedied by providing you with a dock adapter. The polycarbonate material used is both light and durable too, meaning great protection with maximum style. A bargain at less than 10 dollars from Amazon.
Case Mate iPhone 4 Signature Leather Case
Another highly rated case from Case-Mate makes into our top 10 best cases for iPhones. This Signature leather edition offers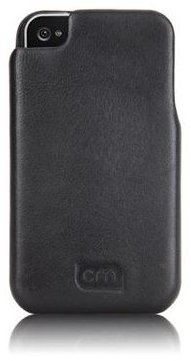 understated style with high-grade protection. Not just a leather case to look good, this model also has a carbon fiber casing meaning it is an impact resistant leather case, with superior protection. It hugs the form of your iPhone, leaving access to all functions and ports you are likely to need. A screen protection kit is also included to ensure your iPhone's screen looks as good, and stays as safe and sound as the rest of the phone. At 35 dollars, this is a great buy from Case-Mate for a leather case with superior protection performance.
Incase Bamboo Slider for iPhone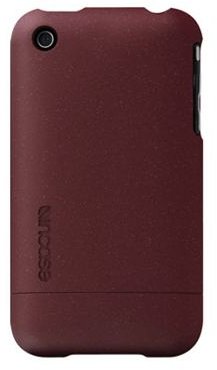 If treating the earth as kindly as you want your iPhone to be treated is important to you, then the eco friendly Incase Bamboo Slider case is perfect. Available in earthy colors, these cases use bamboo to make up 40% of the case that would usually consist entirely of plastic. Not only is bamboo a great ethical choice as it is so fast growing, the bamboo used in this case is made from the shards that would otherwise be discarded from the production of chopsticks etc.
A word of warning: these cases are wildly popular and are often out of stock so grab one when you can. Available from Incase for 35 USD which isn't a bad price to keep your phone protected and stay on the right side of Mother Nature.
For more environmentally friendly options, see our list of top 10 iPhone eco friendly cases.
OtterBox Defender Series Case for Apple iPhone 4 (iPhone 3GS also available)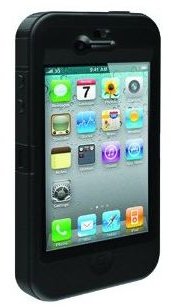 The OtterBox Defender Series Case for iPhone is another "tough" case for those of us who have a hard time keeping our phone from hitting the floor, or getting bashed. The silicone skin hugs your phone tight for tough shock absorbing powers, the included screen protector prevents scratches, and the high impact polycarbonate shell stands up to most things your iPhone is likely to endure. The textured exterior also makes sure you have a good grip on your phone. The whole package adds up to an iPhone case that makes your phone truly drop-proof.
The recommended price for this tough case is 50USD but Amazon regularly feature it for little more than half that price. There is also an iPhone 3GS version too, that made it into our top 5 iPhone 3GS Cases.
Case Mate iPhone 4 Barely There Case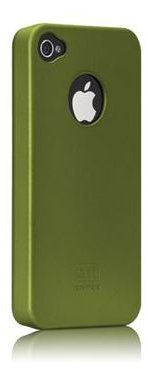 The Case-Mate Barely There Case is probably the most highly rated case out there for the iPhone. Available in 8 different colors including metallic and clear, this thin "barely there" case offers protection that belies its thin appearance. Living up to its name and adding no bulk, this case also offers extremely good all-round protection for your iPhone, whilst keeping the all important buttons and ports accessible. The impact resistant shell is a flexible plastic that protects the back, corners and edges of your phone - the screen is looked after by an inclusive screen protection kit. The cutaway section at the back also makes sure the Apple logo is visible, and indeed the entire design takes nothing away from the style of your iPhone. Available directly from Case-Mate for around 25 dollars.
All models featured in our top 10 list of iPhone cases are highly rated for both style and functionality, whether you want a slim fitting case that doesn't add too much bulk, or a tough case to stand up to rugged conditions, there will have been an option here for you.
References