Finding the Best iPhone Projector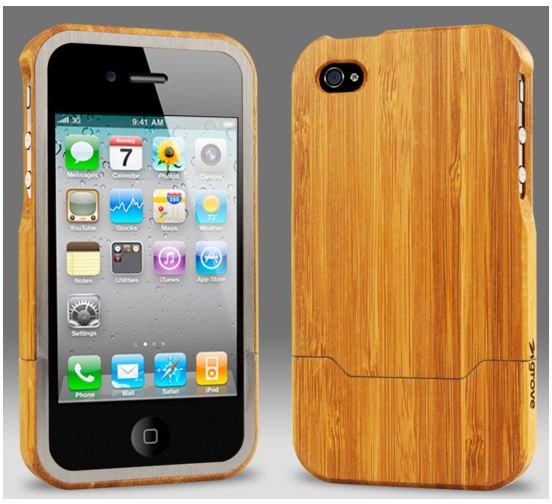 iPhone Projector
The best way to share video files from your iPhone on a big screen is through a projector but no one wants to spend copious amounts of money on a large and bulky device that can't fit into a pocket or be carried around easily. This is where the invention of a pocket iPhone projector comes into play. They allow you to project a movie or game from the iPhone directly to a blank wall or canvas and they are small enough to carry around. Here is a brief list of five of the best and most popular iPhone projectors available.
3M Pocket Projector MPro150 (4 out of 5)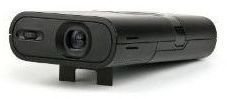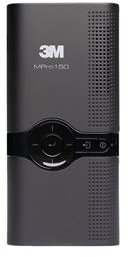 The 3M Pocket Projector is slightly bigger but also brighter than other iPhone projectors. It offers a 640 x 480 VGA resolution and measures 1 x 2.4 x 5.1 inches in height, width and depth. Although it seems rather large this iPhone projector is lightweight enough to fit into a pocket and be carried around all day. It is both sleek, modern and very portable. This iPhone projector offers up to 2 hours of battery life and 15 lumens of output, which is bright enough for a small room with dim lighting.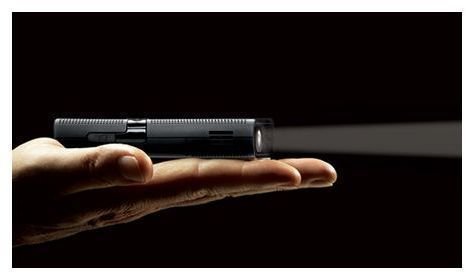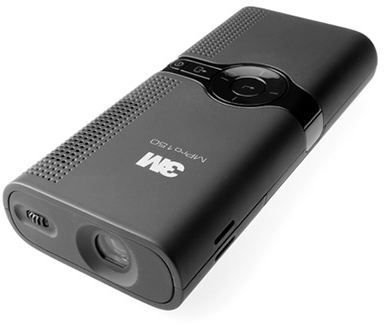 The best feature of the 3M projector is its ability to store and play files from its internal storage or from a MicroSD card. It also has ports for audio output or a headset or it can be listened to from its external speakers. This iPhone projector costs $284.03 and can be purchased at www.amazon.com.
Cinemin Swivel Multimedia Pico Projector (5 out of 5)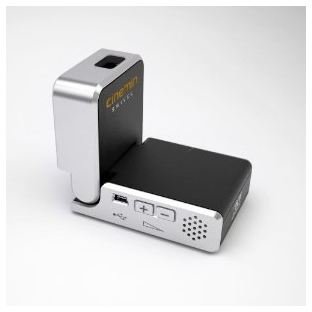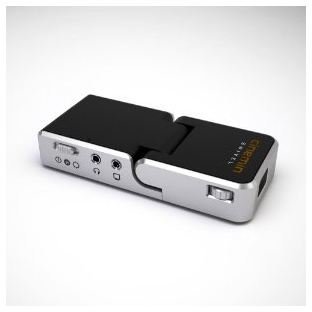 The Cinemin Swivel Projector makes watching a movie from an iPhone simple and easy. It is a pocket sized device with an added swivel for mounting on a wall. It also has multimedia capabilities allowing it to be used for playing media from digital cameras, DVD players, Flip Videos and from the iPod and iPhone. It unfortunately cannot be used by a PC or laptop but this is just a slight inconvenience considering its multimedia functions. It produces a clear and highly contrasted image at 480 x 320 pixels because of its DLP projection technology.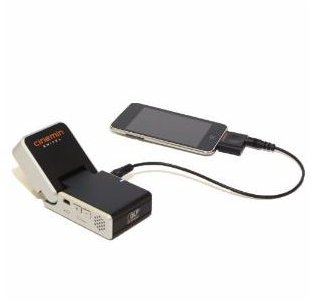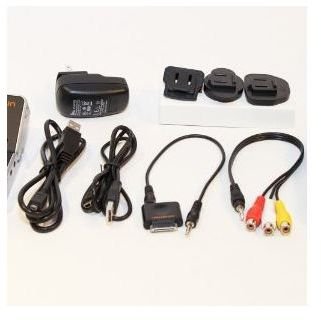 As long as the room or area is dimly lit, the Cinemin Swivel projector creates a 60 inch image, crisp and clear from as far away as eight feet and can even be placed on the floor and trained to a wall. This iPhone projector costs $295.77 and can be purchased at www.amazon.com.
Optoma PK301 Pico Pocket Projector (5 out of 5)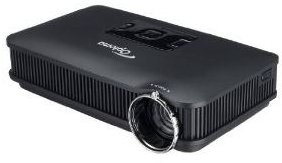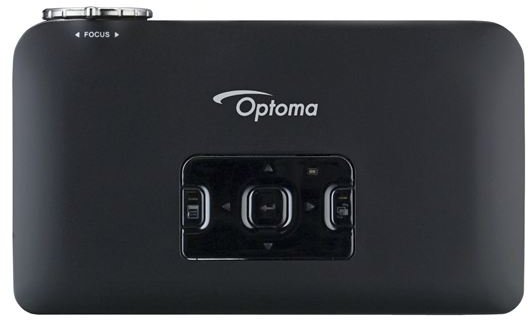 This iPhone projector makes a big impact when coupled with the iPhone. It features a portable battery and can be used just about anywhere with the right conditions. It powers up to 50 lumens on a widescreen display and fits within a user's palm. The Optoma PK301 projector's multimedia functions easily and allows for sharing videos, graphics and photos while on the go and also stores information within a microSD for playback at your fingertips.

This small projector relays an image or video up to 120 inches diagonal and produces an excellent color and sharpness balance in the process. This small and efficient iPhone projector costs $379 and can be purchased at www.amazon.com.
AAXA Technologies P2 Pico Projector (4 out of 5)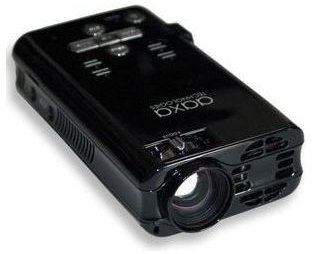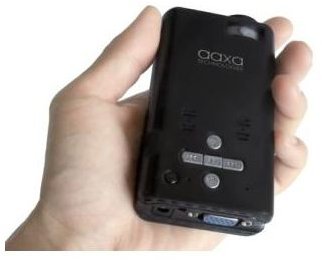 This small iPhone projector can also display video and images from other handheld devices. It is said to be one of the brightest projectors available today featuring 33 lumens and an output at 800 x 600 pixel resolution. It is best used in darker environments in order to bring out the best contrast, color and sharp video of up to 80 inches diagonal. It contains up to 1GB of internal storage and a MicroSD slot for additional memory and portability.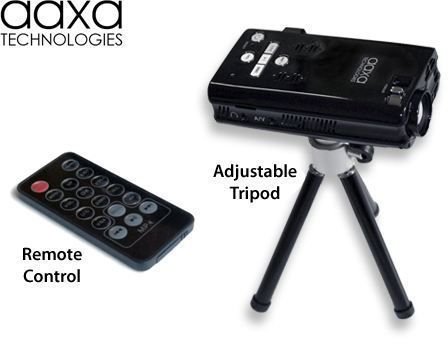 The AAXA P2 Projector can be used to connect the iPhone, iPod, Zune, PSP and several smartphones. This iPhone projector lasts for 35 minutes which makes for a short viewing time. Fortunately, its battery can be upgraded at an additional cost to last from 70 to 180 minutes. The AAXA Technologies P2 Pico Projector costs $299 and can be purchased at www.amazon.com.
Microvision ShowWX Laser PicoP Projector (5 out of 5)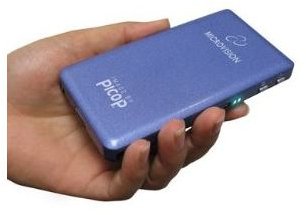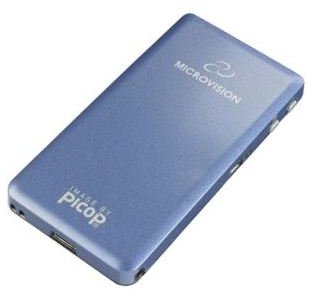 The Microvision ShowWX Projector is similar to a movie theatre experience. The only difference is it's coming from an iPhone and can fit in a pocket. This iPhone projector is one of the smallest mentioned in this article and one of the most powerful. It can also connect to a laptop and several compatible devices giving it a head start over the others.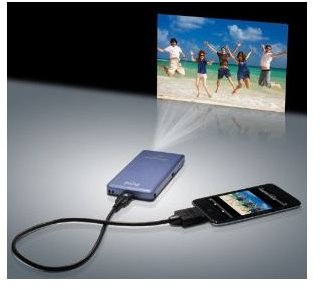 It stretches up to 100 inches in a dark room and remains in focus, clear and sharp on any wall texture or surface. Because it uses laser technology, colors are amplified and vibrant. This iPhone projector costs $399 and can be purchased at www.amazon.com.
Verdict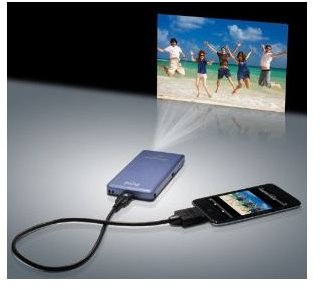 In my opinion these iPhone projectors are the very best in the market today but only one tops them all. The Microvision ShowWx Laser PicoP Projector offers the best image quality and multimedia capabilities all in a small size. It rivals its competitors with is streamlined technology and eye catching minimalist design. iPhone projectors have only just begun hitting the market and we can look forward to many more innovative designs and features that compliment one of the best smartphones on the market today, the iPhone.