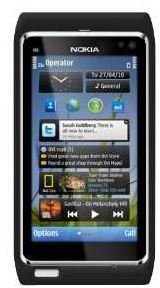 Amzer Silicone Skin Jelly Case
Made out of 100% premium silicone, this Nokia N8 case offers a great, light-weight option for protecting your precious smartphone. Don't underestimate the softness of this silicone case because it is durable enough to absorb any shock including any accidental drops or bumps that your Nokia N8 might experience. What's good about this silicone base is that it is smooth enough to give you a good grip on your Nokia N8. It is less likely to slide on flat surfaces as well. Additionally, the case has all the cutouts to give you access to your N8's important ports and button without removing the case. Plus, the case is fashionable and flexible too, aside from its special anti-dust and scratch-free features that preserve your Nokia N8's shiny body. (Price: $9.95)
Buy the Amzer Silicone Skin Jelly Case.
BoxWave Designio Leather Nokia N8 Case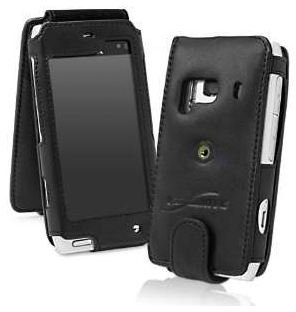 This slim and soft leather case is custom fitted for your Nokia N8. It's durable and can protect, while at the same time provide neat storage for your beloved smartphone. Of course since it's a leather case, you'll also get to sport your Nokia N8 in a classic-looking leather holster. The case features a padded front cover, while its interior is made from soft leather, creating that timeless, classic look for your device. The case is made from hand-crafted fine, premium grade leather and comes with a secure magnetic snap closure. (Price: $24.95)
Buy the BoxWave Designio Leather Nokia N8 Case.
Tuff-Luv Executive Leather Cover Case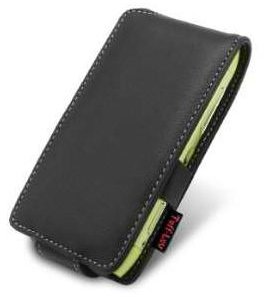 This beautifully hand crafted leather case offers practical and stylish storage and protection for your Nokia N8. It is made of high-quality genuine leather and has all the cutouts to give you full access to your device without the need to remove your smartphone. It also comes with a removable belt clip.
Buy the Tuff-Luv Executive leather cover case.
Red Veritical Leather Bergamo Case w/ Belt Clip for Nokia N8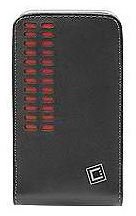 This European made high grade, classic-looking leather case is a perfect fit for your Nokia N8. It comes with a removable spring belt clip with a swivel clip to allow you to place the case on your belt securely. (Price: $12.99)
Buy the Red Vertical Leather Bergamo Case for Nokia N8.
Horizontal Black Leather Case for the Nokia N8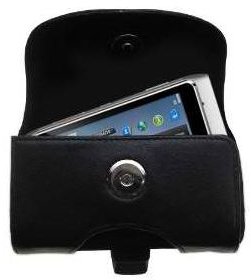 This leather carrying case is perfect for the urban warriors of today. Made from hand-made, smooth and premium black leather with felt lining that feels silken to the touch, this case neatly stores and transports your Nokia N8 elegantly. It features a quick release magnetic closure system that gives you fast access to your phone. (Price: $39.95)