Top Ten iPhone Eco Friendly Cases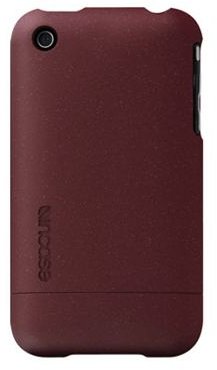 Incase Bamboo Slider for iPhone
Incase are well known for making sturdy, protective cases, so it's no wonder they added to their already impressive catalogue with a range of iPhone eco friendly cases. The Bamboo Slider range, is made from 40% reclaimed bamboo shards that would otherwise go unused. Bamboo is already an eco-friendly option in terms of wood choice as it is so fast growing, but this case scores a double bonus with Mother Nature as Incase use the small pieces of bamboo that remain after things like chopsticks and scaffolding have been made. The remaining 60% of materials that make up these green cases is still plastic, but by using the bamboo pieces in this way it allows the use of plastic to be considerably reduced.
Available from Incase, for a sturdy 35 US dollars.
Proporta Smart Hessian Pouch for iPhone
When we think of hessian, we are more likely to think "sack" than "style", but happily those clever designers at Proporta manage to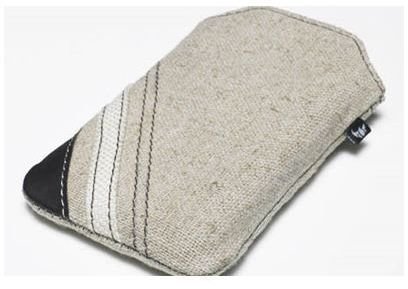 make this eco friendly hessian pouch for the iPhone appear just that - stylish. The smart design is stitched together with natural cotton, and even the lining is an eco-friendly cork, that doesn't just score plenty of green points, it adds to the protection your iPhone will receive too. The small amount of leather used in this design is also recycled so you can smugly use this iPhone case with a clear conscience. The only downside with this design is that it is more of a pouch than a case, so doesn't offer a huge amount of protection should you drop your device, and you aren't going to be able to access any of the ports without removing the phone either. If you aren't too accident prone though, it is a fine eco choice at a small price.
Available for a very reasonable £14.95.
EcoShield iPhone Case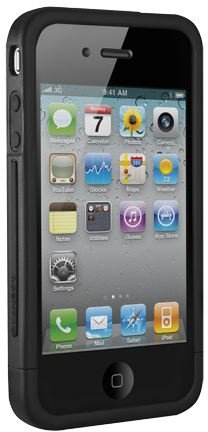 Made using at least one recycled bottle, the EcoShield iPhone case doesn't score too highly on green credentials, but by using a certain amount of recycled materials it certainly reduces the materials that would otherwise have been used. Available in black and white colorways, the EcoShield retails for around 35 USD, and if you want a stand incorporated into your case then the EcoShield+ model is available for an extra 5 dollars. As you can see from the image, this range of iPhone eco friendly cases is a snug and stylish fit, and has button covers incorporated into the sleek design that keep buttons protected yet still easy to use. The only disadvantage to this style of case is that the screen is left exposed, so it may not be advisable if you find yourself picking your phone up from the floor a lot.
All designs in the EcoShield range are available from agent18.com.
Incipio ECO Case in Organic Canvas
The Incipio ECO case doesn't score highly in terms of style, yet it is a simple and unobtrusive design that won't make your iPhone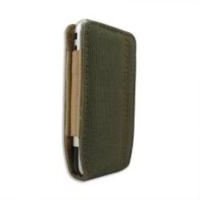 seem too bulky when it is protected in this case. Made from environmentally friendly materials, it is rugged looking while still being soft inside, to hold your phone in place and keep the screen scratch free. The one drawback of the styling is that it is very much designed with the 3GS in mind, so it tapers at the bottom. While this adds detail to the design, it also leaves the bottom corners of your phone a little exposed, which could be a concern if you drop it.
This Incipio offering is available for less than 20 GBP from cleverboxes.
My Green Monkey Designs - Covers from Recycled Clothing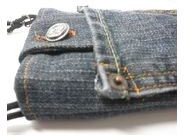 For a choice of completely unique iPhone cases with green credentials you can't go wrong with this range of original covers from My Green Monkey Designs. They sell their covers through Etsy, and each one is completely different as they are made by hand from recycled clothing. So if you want a denim case made from an unwanted pair of jeans, or even something a little more girlie in the form of a floral or leopard print, there are plenty of iPhone eco friendly cases to suit most tastes, meaning your iPhone can be dressed in style whilst keeping your conscience clear. Prices are around 17 US dollars, available from the Green Monkey store at Etsy.
Wooden Vers iPhone Shellcase & Infocase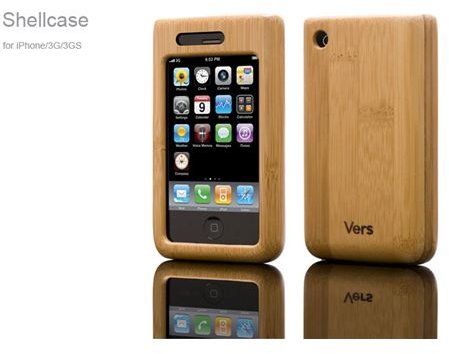 It might seem strange to see a wooden case in a rundown of supposedly eco friendly iPhone cases, but the green credentials of this case are impeccable. Of the three wood types available, bamboo is the more eco-friendly choice, but the walnut and cherry cases can be used with a clear conscience too. For every tree that Vers cuts down, another 100 are planted in its place - they do this in association with the Arbor Day Foundation, so you know it is a genuine promise. The cases are lined with a soft, scratch resistant lining that ensures your iPhone is snuggly in its green home, and the corners are reinforced with steel pins, making it extremely protective. There are 2 styles of case to choose from; the Shellcase leaves the screen exposed, whereas the Infocase leaves all but a small section protected, so there's an option to suit everybody.
Available from Versaudio, for 40USD.
Proporta Smart Recycled Leather Case
Made from 100% recycled leather, this stylish eco-friendly iPhone case from Proporta is eco chic at its best. The leather is sourced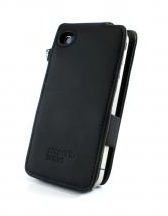 from off-cuts that are then shredded and compressed, ironed back together, and then reused. As well as being a green choice for the use of recycled leather, the case is lined with biodegradable hessian, and offers more in the way of protection for your iPhone with the use of a sheet of hard bamboo.
You can buy from Proporta direct, safe in the knowledge that they are an all-round green company too. Your case will arrive, packaged in recycled card boxes, and they also give 1% of their profits to the "1% for the Planet Scheme". This stylish case with mega green credentials, is available for £29.95.
Marware Eco Vue Case for iPhone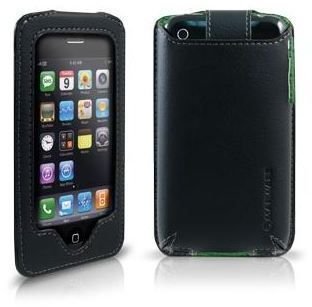 Made from corn starch polymers and lined with recycled polyester, the Marware Eco Vue gives the look of leather without any guilt attached - a perfect iPhone case for vegetarians. As well as keeping your iPhone protected in this eco friendly environment, there is also an added tuck-in belt to keep your iPhone in place even if you hold it upside down. The jacket styling also keeps most of the front of your phone protected, while still leaving you access to the screen and ports etc. The case acts like a bumper on the front, which should mean that if you drop it, even the screen will be safe. The contrasting color stitching not only makes the product seem well made, it also adds to the feeling that you are handling a genuine leather product - even though you aren't.
Buy it for 15USD from Marware direct. UK iPhone owners should also be able to get their hands on one, from play.com.
TRTL BOT Minimalist 4
One of the newest offerings on the block (you can pre-order now for shipping on 15 Oct), the TRTL BOT Minimalist 4 is made from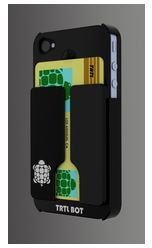 recycled plastic, as well as being an all American affair from design, right through to packaging, so there are no unnecessary airmiles either. There is a handy pocket on the back that allows you to hold up to 3 credit cards too, so you can keep an eye on all you hold dear in one protective place. TRTL BOT are known for the quality of their products so when this model is released it should be a popular purchase as well as having extremely high eco friendly credentials.
Available for pre order for 30USD from TRTL BOT direct.
iPouch Eco iPhone Case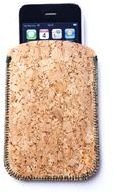 In terms of stylish eco friendly covers for your iPhone, this iPouch would not win many prizes - although it is extremely unique. It is made from fabric backed cork, which is eco friendly and sustainable, with a zig-zag stitched edging. The natural cork is soft and flexible and offers great shock absorbency if you drop your iPhone - although it is a pouch so your phone could fall out easily. Certainly keeps you on the right side of green and makes you stand out from the crowd - does look a little like your mum could have made it though. Available for around 12GBP from NigelsEcoStore.
The range of iPhone eco friendly cases available in terms of style, as well as the differing prices, should mean that there is a choice here to keep everyone happy - especially Mother Nature.