Highly Recommended BlackBerry Torch 9800 Charging Dock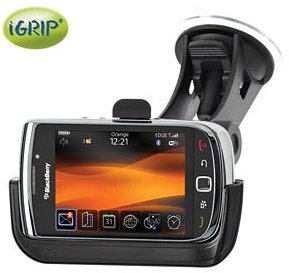 Introduction
The BlackBerry Torch 9800 is a fantastic smartphone to have. One of the more important accessories for this device is the charging dock. Fortunately for owners of this phone, there are numerous models of BlackBerry Torch 9800 charging dock to choose from. Here is a rundown of some of the best charging docks for the BlackBerry Torch.
iGrip Charging Dock (5 out of 5)
This charging dock from iGrip has been getting a lot of rave reviews of late. With this charging dock, especially made for vehicles, owners of the BlackBerry Torch can charge their phones while driving. The device is easy to use - just insert the BlackBerry Torch into the holder and close the latch. Then plug the car charger into the back portion of the holder and your BlackBerry Torch is then charging. This charging dock comes with a suction mount with a swivel top to allow users to adjust the device to a more comfortable and convenient viewing angle. This highly innovative product is especially useful for those who rely on their Torch's GPS for navigation and as a compliment to Bluetooth hands-free devices. This charging dock sells for $37.95 only. If purchased together with a car charger it will costs $49.72.
.
Charging Pod for BlackBerry Torch 9800 (5 out of 5)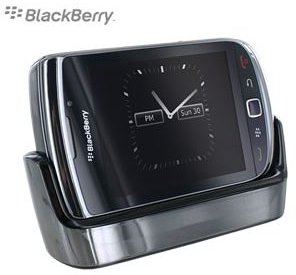 The BlackBerry charging pod for the Torch 9800 not only charges the phone but also syncs data on it. The phone will remain operational even while it is being charged. Users can still access the various functions of the phone (like make calls, read and send messages and play music through the media player) while the phone is being charged. The charging pod can also turn the Torch into an alarm clock and utilize the bedside mode feature of the phone. This all-time favorite charging pod sells for $29.95 only. If bought together with a travel charger it will cost $40.40.
.
Charging Pod w/ 16" neck strap & Retractable USB Cable (5 out of 5)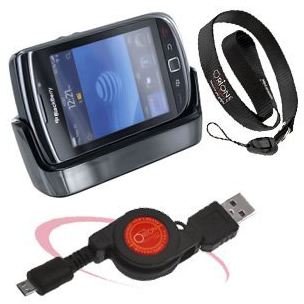 Charge your BlackBerry Torch in the most convenient way with the use of this remarkable Charging Pod. It can be used in the office or at home. This stylish charger displays a clock whenever it is docked which is another great feature that makes it stand out from other BlackBerry Torch chargers. BlackBerry Torch users can place their device at a most convenient and comfortable viewing angle with this charging dock. This must-have BlackBerry Torch 9800 charging dock includes a 16" neck strap and a retractable USB cable by OrionGadgets. It is priced at $21.92 only.
Sync/Charge Pod for BlackBerry Torch 9800 (4 out of 5)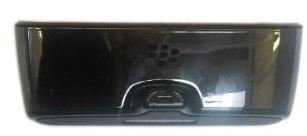 Another BlackBerry Torch accessory that is highly recommended is the Sync / Charge Pod. This remarkable charging pod can be used not just in charging the phone but also in transferring files like music, photos, videos and other data. It also features an illuminated LED accent that makes the pod illuminate in dim situations thus making this highly useful to have at your bedside. This device sells for $17.29.
Charging Pod w/ micro USB Charge / Sync Cable (4 out of 5)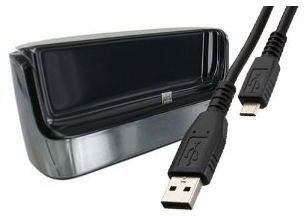 This charger pod comes with a micro USB data cable for transferring files to the BlackBerry Torch. This charging pod is excellent for office and home use, as it allows users to charge their device and still use it. The micro USB data cable can connect to most computers and notebooks for high speed data transfer. Have a fun time transferring important files, photos, music and videos with the use of this ultra efficient device that retails for $24.95.