Top 5 Best HTC Desire Z Cases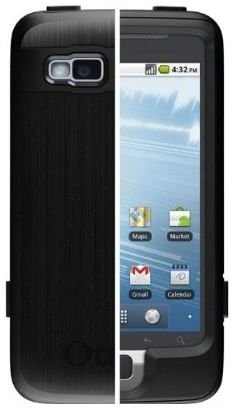 The HTC Desire Z is a great Android smartphone. It offers everything you could want in a smartphone - a QWERTY keyboard, a 3.7 inch capacitive touch screen display, 800 MHz processor and 512 MB RAM. It runs on Android 2.2 Froyo.
To top it all, it has a very stylish design and looks gorgeous. Now, if you are planning to buy an HTC Desire Z, you should also buy a good case for it. Here is a list of the top 5 best HTC Desire Z cases. There should be something to fit any taste or budget on the list.
OtterBox Commuter Series Hybrid Case
The biggest name in the mobile phone world when it comes to protection is OtterBox. This Commuter Series Hybrid Case for the HTC Desire Z is extremely sturdy and it offers comprehensive protection with the usual OtterBox trio of a protective film for the screen, a silicone inner layer and a tough polycarbonate outer shell. There are also cut-outs for access to the controls and silicone plugs to protect any exposed ports. It also allows access to the slide out QWERTY keyboard. This is a great option and it isn't quite as expensive as some of the other releases in the OtterBox range.
Krusell Horizon Hector Leather Case for HTC Desire Z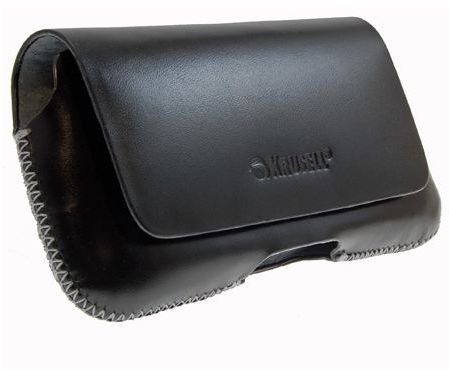 The Krusell Horizon Hector Leather Case is also a very good option for the HTC Desire Z. It is a very stylish leather case crafted from leather of the best quality, although you might find the stitching a little tacky. It can also double up as a fashion accessory for your HTC Desire Z and the belt clip makes for easy carrying.
It also comes with a magnetic lock to securely hold your Desire Z in place. The good news is, it is compatible with many phones, so you needn't just use it with your Desire Z.
Clear Hybrid XYLO-GEL Case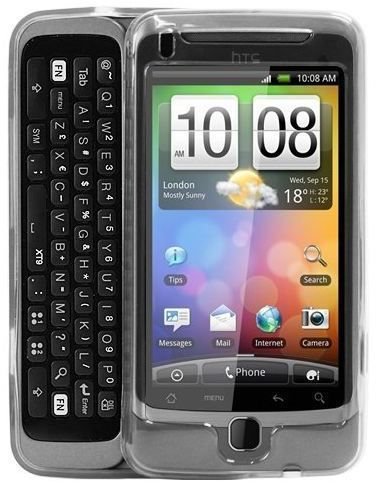 Of all the HTC Desire Z cases on the list this is the cheapest. It is slim and you can access all of the functions of the phone, including the keyboard. The clear version allows you to see your stylish phone within but it does come in other colors. It does make the power button and volume controls more difficult to use but at such a low price you can forgive some minor faults. Overall it offers a decent level of protection at an unbeatable price.
Case-Mate Barely There Case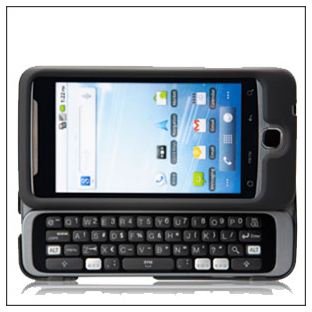 This is a stylish and slim case that fits your phone perfectly. It is a hard plastic shell which will protect your HTC Desire Z from bumps and scratches. It also allows full access to the functionality of the phone, including the keyboard, without you having to remove the case. You can also get this case in metallic silver but the subtle black looks better.
Leather Pouch for HTC Desire Z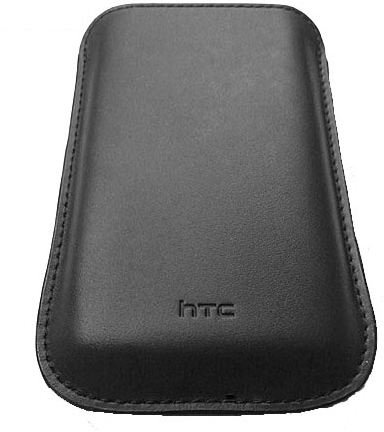 This is a simple leather pouch for your HTC Desire Z. It is made of highly durable leather and looks quite stylish. It completely protects your Desire Z but requires you to remove it from the pouch before you can use it. It comes with a pull strap so you can easily pull out your phone and has a leather strap too, to secure the phone in place. It provides access to the power keys and the headphone socket. It does a good job of protecting your phone from accidental damage or scratches and smudges.
References