Using BlackBerry Curve and Plantronics Headsets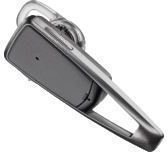 Bluetooth headsets can be found by the thousands. They provide seamless wireless connectivity from a Bluetooth enabled device to your mobile phone or computer.
Plantronics has further added several features that allow users to get the same performance and high quality of audio that they would get from putting a mobile phone to their ears. This technology has thus enabled many users to enjoy the efficiency and ease of their BlackBerry Curve and Plantronics devices.
Each headset comes with several different features that enhance a user's experience. Prices vary depending on the quality of features available. It is important to know what features you will need before purchasing a headset. BlackBerry Curve and Plantronics have a very wide range of products that are tailor fitted to different people, different circumstances, and different price brackets.
The Plantronics headset is one of BlackBerry's most popular Bluetooth headsets. The Plantronics line has several different types of headsets available for BlackBerry users and each model offers comfort, superior audio quality and is very easy to use. Many people search for a great headset for use on the road, at the office or even at home. Along with comfort, many people are seeking a reliable and comfortable cordless device and as such BlackBerry Curve and Plantronics has a list of models that work perfectly together.
M Series (5 out of 5)
**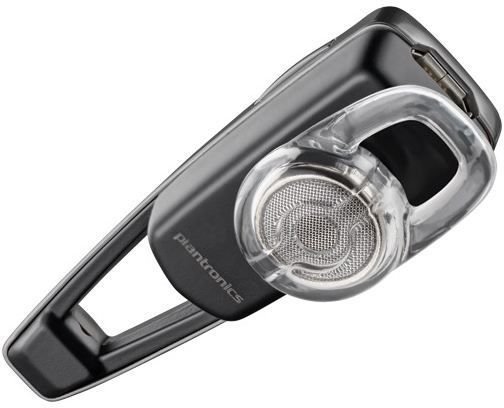 Savor M1100
Within the M-series headset line, Plantronics has created the Savor M1100. This hands-free device hooks up with a BlackBerry Curve and allows its user to take control of their mobile phone without lifting a finger. This model features a dedicated voice button that can be used to access news updates, e-mails or get driving directions. This headset also gains access to the Plantronics Vocalyst service which is a hands-free text and voice service. The Savor M1100 boasts high audio quality. It retails for $99.99
Discovery Series (5 out of 5)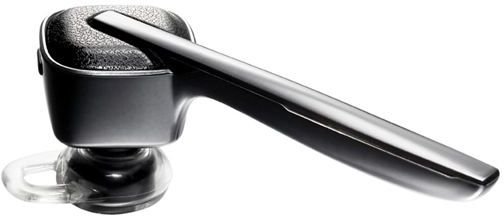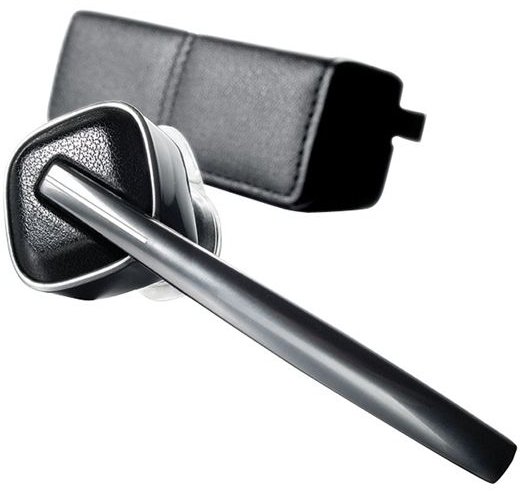 Plantronics Discovery 975
This headset is both advanced and elegant as it combines a sleek minimalist design with simple and efficient controls. The Discovery 975 features one touch controls, enhanced audio and WindSmart technology which keeps conversations clear despite noisy environments. It's Dual-mic AudioIQ² technology offers superb call clarity. When purchased it comes with a carrying case that recharges the headset allowing for a longer talk and standby time. On a single charge this ingenious headset can last up to five hours while being used and up to one week on standby. It comes with a one year limited warranty and you can buy for around $129.99.
Explorer Series (4 out of 5)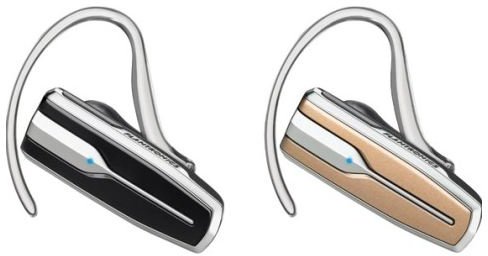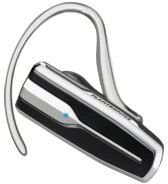 Plantronics Explorer 395
This headset not only works with the BlackBerry Curve but is universally compatible with other mobile phones. It is completely hands-free and reliable. It features an on and off power button and separate buttons for adjusting the volume and call answer functions. This ergonomically designed headset is perfectly contoured to fit. The battery lasts up to five hours while being used and seven days on standby. Like other models of Plantronics headsets this device features wind reduction for a better quality of voice calls and to enhance its audio performance. The device connects with your BlackBerry curve via Bluetooth and also boasts QuickPair technology for a faster connection time. A headset can be purchased for $49.99
Voyager Series (5 out of 5)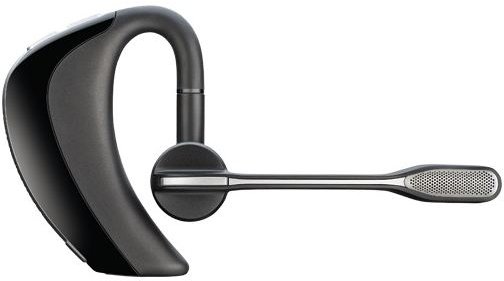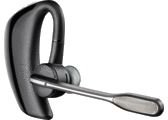 Plantronics Voyager PRO+
This is the most popular and award-winning Plantronics headset on the market today. It delivers premium sound quality and promotes comfortable use. It features music podcasts that can be listened to from the device thanks to A2DP technology and can also stream GPS directly from your mobile device. With the Plantronics Vocalyst service users can manage their e-mail, check the weather forecast and listen to news updates completely hands-free. It is both lightweight and durable and can be connected to two devices at once. The rechargeable battery lasts up to six hours of talk time and five days on standby. This exceptional headset can be purchased for $99.99.
Conclusion
This is just a very short list of what Plantronics has to offer its customers. They have a wide diversity of styles and features that fit into your lifestyle. Each headset listed above is just one out of many in its category, therefore it will always be easy to find one that comprises the features that you are looking for in a headset and the price that suits your budget. Hopefully you've found a BlackBerry Curve and Plantronics Headset solution to suit you.