Highly Recommended Samsung Captivate Accessories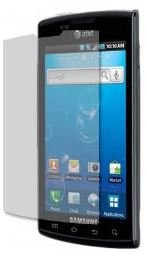 Screen Protector Shield
A screen protector is one of the Samsung Captivate accessories that users will want to have. After all, this phone model is vaunted for the realism of its Super AMOLED display with an enhanced outdoor visibility. The last thing that a proud Captivate phone owner would want is scratches and blemishes on this screen.
One popular choice to keep the Captivate's screen as immaculate as possible is the Skinomi TechSkin. This screen protector is made of thermoplastic urethane film that is virtually indestructible yet provides unmatched clarity. This material is so resistant to extreme levels of abrasions that it has also found application in NASA space shuttles and military aircraft. Additionally, the surface of this protector is smooth as well as non-sticky and is layered with a patented UV shield that deters yellowing. One sure winner in a Skinomi deal is a lifetime replacement program with each item. This screen protector costs $9.95.
Rubberized Snap-On Case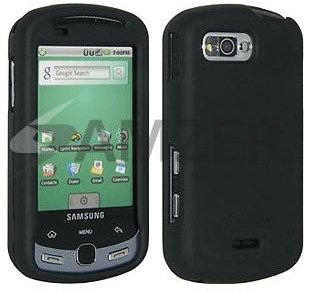 Protection for the other components of the Samsung Captivate can be adequately provided by this Rubberized Case by Amzer. This case is made of rubberized material and is designed to fit your phone perfectly. Amzer ensured that the combination of hard plastic and rubber layer in the case won't be bulky. Its snap-on crystal design allows quick protection without sacrificing style.
All functions of the Captivate remain accessible despite the glove-like fit of this protective case. Hence, plugging in cables for accessories, like a headset or charger, is possible even when the phone is inside the Amzer case which costs $12.95.
Retractable Car Charger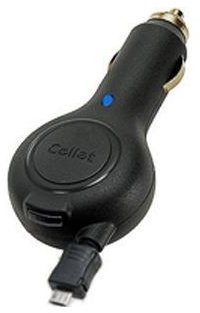 Power sourcing convenience is extended to Samsung Captivate users through a retractable charger. This accessory is specifically designed for the smartphone to be charged in a car. For added convenience, the cable is made to coil inside the charger's housing with just the push of a button. This will quickly eliminate the possibility of wires tangling in a vehicle. This retractable car charger is highly useful for people who are always travelling in the comfort of their car. For only $1.50 you will always have a fully charged battery.
Ultra Portable Speaker

You can now fully enjoy videos and music anywhere you want with this amazing JWIN ultra portable speaker. This portable audio system provides 360-degree sound for a complete audio experience. Its volume button is built-in for easy control. A power indicator light monitors the life of its batteries in order to facilitate charging or replacement. Costing $28.99 per unit, it is also versatile and can be used for other mobile devices like iPods and MP3 players with compatible headphone jacks.
iFrogz EarPollution Headphone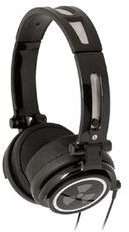 For private listening pleasure, the iFrogz EarPollution C540 headphone is an ideal companion from among other Samsung Captivate accessories. Its 40-mm speaker drivers offer high quality sound. The pillow-soft ear cushions and the lightweight materials used in its over-the-head design ensure comfortable listening. Fashioned with a high-gloss black finish, this headphone option costs $36.99.