Round Up of iPhone Accessories for Joggers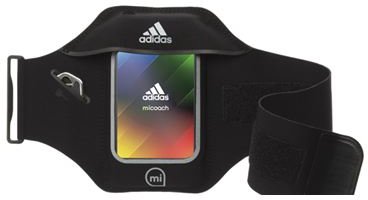 Adidas miCoach Armband
If you're planning to use your iPhone while jogging, you'll definitely need a nice armband that will let you carry your iPhone on your arm. The Adidas miCoach Armband is a good choice for this purpose. This armband is built especially for the Adidas miCoach training program. It was designed by Griffin, popular for their various iPhone leather cases. This armband has a sweat-proof touch-through screen cover that protects your phone's screen, an inline pocket that holds a house or gym key, and strategically placed ports that accept a headphone or headset plug. Best of all, this armband has an ultra-lightweight nylon band that adjusts to fit and stays in place on your arm. (Price: $29.99)
Buy the Adidas miCoach Armband.
Nike + iPod Sport Kit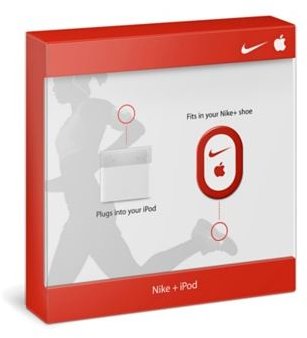 Although this accessory was being marketed for iPods, it also works perfectly with the iPhone 3GS and even the iPhone 4. This iPhone accessory transforms your iPhone into a personal workout coach. It comes with a wireless sensor that you insert into your Nike+ shoes and connect wirelessly to your iPhone. What the sensor does is to send real-time feedback during workouts to let you track your performance on your Mac. The sensor also tracks time, distance, pace and calories you've burned and will even give you spoken feedback. (Price: $29.00)
Buy the Nike+ iPod Sport Kit.
Armpocket Sport 20 Jogging Armband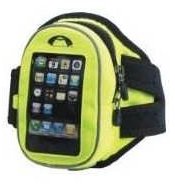 The Armpocket Sport 20 is a great jogging armband that not only lets you bring your iPhone but your other accessories as well - including keys and credit cards. This armband provides an exclusive pocket that holds your iPhone and provides access to your iPhone's touch-screen through a clear plastic window. The armband also has a pocket with inserts where you can place your credit card and ID. The armband features a strap with velcro for strapping it securely to your arm. It is moisture resistant so you don't need to worry when you work up a sweat. This could be the perfect solution for people on a tight budget. (Price: $4.98)
Buy the Armpocket Sport 20 Jogging Armband.
Tune Belt Sport Belt for iPhone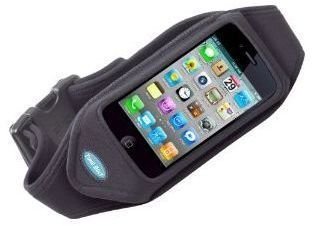 If you don't want to carry your iPhone on your arm while jogging and prefer to put it in a belt bag instead, you might want to check out the Tune Belt Sport Belt for iPhone. This lightweight iPhone carrier is comfortable to use and sports a slim profile. This iPhone carrying belt is made of neoprene materials and it secures your iPhone and ensures that it will not bounce around while jogging. It also has a clear, protective window cover that gives you full navigation control of your iPhone. It also comes with an extra pocket on the back of the belt that can hold change, credit cards, keys and other accessories. This iPhone belt is hand washable, has a reflective logo and adjusts to fit your waist up to a maximum of 42 inches. (Price: $16.95)
Buy the Tune Belt Sport Belt for iPhone.
Motorola MOTOROKR S9 Bluetooth Active Headphones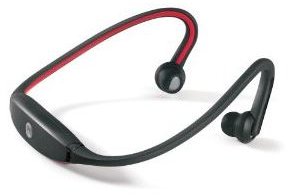 Of course since you're bringing your iPhone while jogging, you'll probably be using its iPod app to listen to your favorite running music. While the stock iPhone headphones are a good option to listen to your iPhone while running, it wouldn't hurt to use another headphone set made specifically for rugged and active use. I would recommend the Motorola MOTOROKR S9 Bluetooth Active Headphones. I've been using these headphones while doing my running chores on the treadmill or while jogging outdoors. Sound quality is great. They connect to your iPhone via Bluetooth and the fit is perfect. The headphones won't slip while you're jogging. (Price: $48.00)