Five Expensive Designer iPhone Cases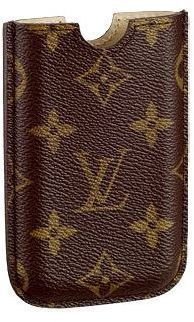 Louis Vuitton Monogram iPhone Case
We're talking about expensive designer iPhone cases so we must include a Louis Vuitton case on this list. The Monogram Canvas iPhone case is our top choice for an LV iPhone designer case. It sports the classic LV Monogram design and provides protective storage for your Phone whether you put it in your pocket or briefcase. This iPhone designer case has microfiber lining facilities and a notch at the top to provide easy access and portability. It is slim and gives your iPhone extra protection and portability that combines elegance and technology. (Price: $237)
Buy the Louis Vuitton Monogram iPhone Case.
GnG Gold iPhone Case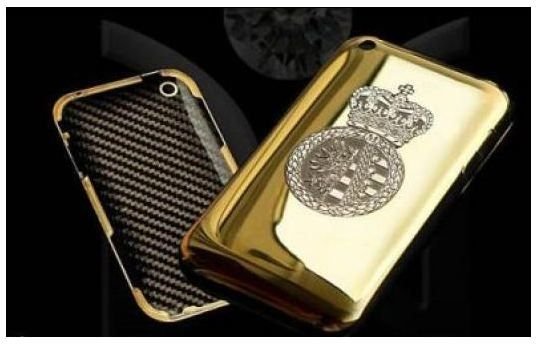 Want an expensive iPhone case? How about $116,000 expensive? Well, believe it or not there is actually an iPhone case worth that much and it's from the German-based company GnG. In fact, the GnG Gold iPhone case could possibly be the most expensive case in the world. What makes this iPhone designer case so expensive? A 1mm subshell made with 140g of 18 carat gold, carbon fiber inlay and around 200 diamonds. This is in addition to the iPhone case's outer frame which has 400 diamonds in the logo. (Price: $116,000)
Buy the GnG Gold iPhone Case.
Orbino Strada Luxury iPhone Case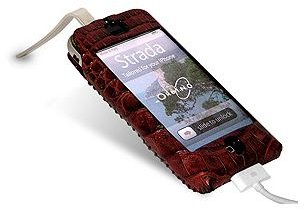 With hand-stitched detailing and sharp design, the Orbino Strada Luxury iPhone Case is made of the finest Italian leather and comes with a patented removable belt clip/pedestal. It also has palladium metal that can also be used to prop up your iPhone when watching videos at your desk. It comes with a screen protector and connector access. If you don't mind using an iPhone case made from ostrich or crocodile, you can have this iPhone case for as much as $249 to $319 respectively.
Buy the Orbino Strada Luxury iPhone Case.
iPhone 4 Diamond Edition by Stuart Hughes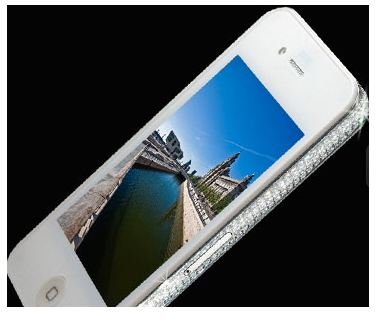 Well this one is not really an iPhone case per se but an iPhone 4 accessorized with expensive diamonds by Stuart Hughes. Actually the design was embedded into the iPhone 4G. So you'll get a 32GB unlocked iPhone 4 with a whole surrounding frame encrusted with circa 6.5cts of top quality VVS, colour 'F' diamonds. Its rear section has a solid Platinum and Diamond Apple logo. To carry your iPhone 4 with all those expensive materials, the package comes with a luxurious hand finished wallet made from real ostrich foot. This iPhone 4 Diamond Edition will set you back a whopping $19,948.
Buy the iPhone 4 Diamond Edition by Stuart Hughes.
Softbank Japan Texture iPhone Case

We couldn't help but include Softbank Japan's Texture Case for iPhone 3GS/3G. I mean, I would have bought it for my iPhone 3GS if I had $1000 to waste. The Japan Texture iPhone case features five Samurai-inspired designs named after, well famous Japanese Samurais. These iPhone designer cases take three weeks to create, so that explains the expensive price. Plus, the designs are all authentic Samurai emblems and important symbols.
Buy the Softbank Japan Texture iPhone Case.