The Best BlackBerry Torch 9800 Accessories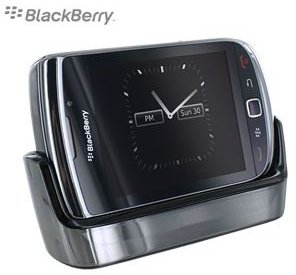 Introduction to the Best BlackBerry Torch Accessories
The BlackBerry Torch is an amazing device all on its own, but sometimes it's the accessories that can make or break your smartphone experience. The Torch has a number of standard leather and plastic cases, but it also has a good number of interesting accessories that you never even thought you needed until you heard of them. Do you want to run PowerPoint presentations from your Torch, or install a Bluetooth speaker in your car? Read on, and you will now.
BlackBerry Charging Pod
The BlackBerry Charging Pod is a simple device that allows you to charge up your BlackBerry Torch without having to search for and plug in a charger. The Charging Pod holds the Torch up so that you can continue to access the menus and use the device while it is charging. You can even turn the speakerphone on and make or receive calls while the Torch is on the Pod. The Charging Pod does require a Micro-USB charger to work, so you might want to pick up a second one and keep your Pod plugged in at all times.
Buy the BlackBerry Charging Pod here.
Altec Lansing Orbit Portable Speaker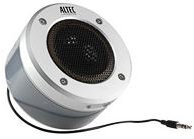 Altec Lansing designed this powerful little speaker for use with mobile phones. The speaker plugs into the 3.5mm headset jack on your Torch and then delivers crystal-clear sound to the entire area. It's perfect for turning your Torch into a portable stereo, or you can use it to add a little more kick when you are watching movies. The Orbit Portable Speaker runs on 3AAA batteries, and one set of three is included with the speaker.
Buy the Orbit Portable Speaker here.
BlackBerry USB Power Plug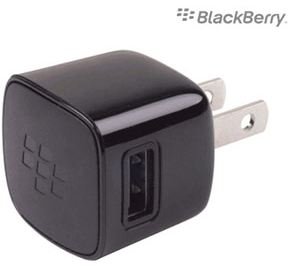 The USB Power Plug lets you charge your phone with a USB cable, for those times when you just can't plug the phone into your computer. This little device will also clean up your travel bag a little bit, as there is no need to deal with the mess of an additional travel charger. The USB Power Plug doesn't come with a USB cable, but you can just use the one that came with your Torch.
Buy the BlackBerry USB Power Plug here.
Aliph Jawbone ICON "Bombshell"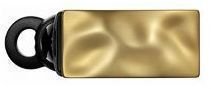 Jawbone headsets have always been high quality Bluetooth devices, and this stylish model continues that tradition. The Bombshell is packed with features like Noiseassassin 2.5 noise reduction, caller ID voice prompts, regulated volume between different calls and even the ability to manage calls from your Torch and another phone at the same time. Jawbone devices also have updatable firmware, so updates and enhancements can be found online.
Buy the Aliph Jawbone Icon "Bombshell" here.
Nite Ize Leather Cargo Clip Case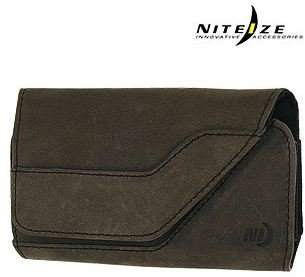 This rugged looking side case is the perfect way to carry around your new BlackBerry Torch. The case has a built-in clip on the back, to hook the case to your belt. It also offers an internal pocket so that you can carry around money, identification or credit cards. Not only does the case look good, but the outside is made with soft leather that is smooth to the touch.
Buy the Nite Ize Leather Cargo Clip Case here.
BlackBerry Presenter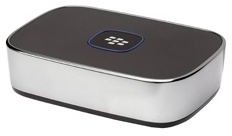 The BlackBerry Presenter is the answer for everyone who needs to lug a laptop around, just to give presentations. The Presenter connects wirelessly to your BlackBerry Torch, and then connects via a VGA cable or S-Video cable to a projector or monitor. You can then present Microsoft PowerPoint presentations right from your Torch. You can view your speaker notes on your Torch while you present, and you can even freeze the current slide while you use your BlackBerry to find a piece of information.
Buy the BlackBerry Presenter here.
Mobi Products Hard Shell Case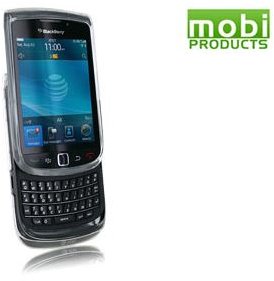 If you use your BlackBerry Torch a lot, you know how easy it is for the device to get scratches and dings on it. A hard shell case takes care of much of this problem, as it snaps around the phone to protect the plastics from damage and keeps your Torch looking like new. The Mobi Hard Shell Case was designed for the Torch, so it has cutouts in all the right places for the screen, keypad, camera and side buttons.
Jabra Cruiser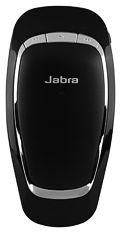 If you are going to be using your Torch in the car, you need a hands-free solution to keep you safe and the new Jabra Cruiser looks to do just that. The Jabra Cruiser is a speakerphone that delivers crystal-clear audio to your entire car, and uses dual microphone technology to make sure that you are clear to the person on the other end of the phone. There is no frustrating installation like with other in-car devices; the Jabra Cruiser has two clips on its back so that it can easily slip over your visor.
Privacy Screen Protector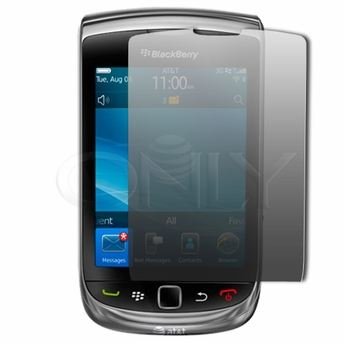 Screen protectors help keep the screen on your BlackBerry device from getting scratched, as they create a thin barrier between your screen and the outside world. The Privacy Screen Protectors go one step further, and keep prying eyes away from your Torch while you are using it. The protector is completely see through if you are looking straight at the device, but when someone tries to see your screen from an angle, the screen simply looks grey. These protectors are ideal for people who need to view confidential or private documents or images in public places.
Buy the Privacy Screen Protector here.
Poloroid Instant Mobile Printer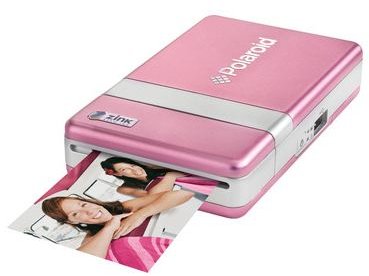 Poloroid made a name for itself by giving people instant gratification when they took pictures, and they may be trying to repeat that feat with the portable Instant Mobile Printer. You can send your pictures from your Torch to the printer, via a Bluetooth connection, and the printer will make a 2x3 print in under a minute. The unit is small enough to carry around with you, and it includes a rechargeable lithium-ion battery which will complete about 15 prints on a single charge. The Instant Mobile Printer also uses a no-ink system, so you don't have to carry around messy ribbons or ink cartridges, and the prints are smudge proof.