Top Five BlackBerry 8330 Holsters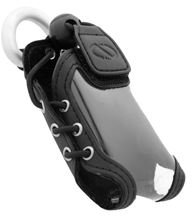 Introduction
Since the use of mobile phones is part of our everyday activities, it is a must to give them the utmost care and protection by providing trendy, attractive and efficient accessories. A BlackBerry 8330 holster can be a perfect add-on that will definitely appeal to users. These holsters come in various colors and fashionable designs. Investing in BlackBerry accessories such as a BlackBerry 8330 holster will not be a waste of money because it can provide the maximum defense, convenient access and a new look for your phone. There's also an added element of enjoyment and fun in the process of choosing the perfect one.
BlackBerry Naztech Sports Holster – Black
This must-have black-colored BlackBerry Naztech Sports Holster is one perfect accessory that will give you maximum protection, not only to your BlackBerry phone but also to your digital camera, iPod or MP3 player. This BlackBerry 8330 rugged holster will shield your phone from unwanted dirt and scratches while you're on the go. The Naztech Sports holster can be smoothly fastened to your belt or it can be clipped anywhere you want. It also includes a lanyard strap so that you can suspend it from your neck and a washable strap so that you can attach it to your arm.
Purchase the Naztech Sport Holster here.
BlackBerry Naztech Ikon Holster – Pink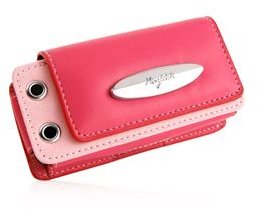 The ultra attractive pink-colored BlackBerry Ikon Holster from Naztech is made for BlackBerry 8330 users who want a soft, feminine and eye-catching cover for their device. It is made from a superior quality leather imported from Italy. It comes with a 360 degree swivel belt clip for added comfort and convenience. This extraordinary BlackBerry 8330 holster will shield your phone from the wear and tear of everyday life.
Purchase the Naztech Ikon Holster here.
BlackBerry Bank Holster – Black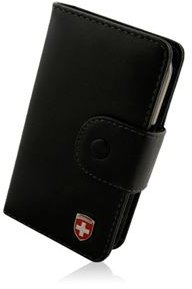 With the high pace trend of the business world, every working professional will want this BlackBerry Bank Holster which features a wallet-like design that can accommodate the unending demands of everyday life. It consists of multiple holders to conveniently store your BlackBerry phone, credit cards, cash, business cards and more. This excellent BlackBerry 8330 holster by Swiss Leatherware is made from durable and high quality soft leather material and it comes with a one year warranty. This 8330 holster is highly recommended for all professionals.
Purchase the Swiss Leatherware Bank Holster here.
BlackBerry Swivel Leather Holster – Apple Red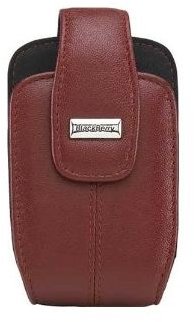 This BlackBerry Swivel Leather Holster is a sturdy and attractive accessory which is made from high quality premium lamb skin leather. Its swivel belt allows you to rotate it to different angles for maximum comfort and convenience. It has a proximity-sensing technology which is a good way to maximize your phone's battery life because it automatically shuts off the screen when it senses that your device is in place. This sensor technology also allows you to select various notification settings for your emails, incoming calls and other functions. This BlackBerry 8330 holster has no comparison in elegance and comfort.
Purchase the Leather Swivel Holster here.
BlackBerry Compatible Face-In Spring Clip Holster – Black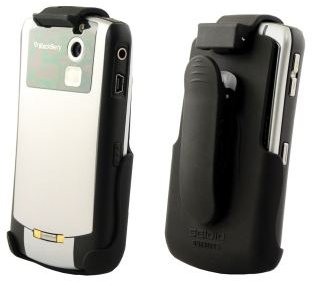 This stylish BlackBerry Face-In Spring Clip Holster by Seidio has an ultra convenient locking swivel belt for easy maneuvering that allows seven different rotating angles. A superior spring clip is highly capable of securing your phone which you can easily lift for quick access. With this spring clip holster, you can give your phone added protection and a unique look. This BlackBerry 8330 holster even comes with a one year warranty.
Purchase the Spring-Clip Holster here.
OtterBox Defender Case for BlackBerry Curve - Black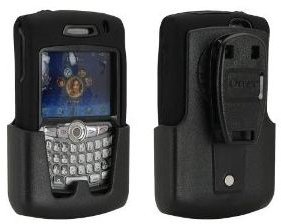 When a normal holster just isn't enough protection for you, check out this BlackBerry 8330 rugged holster. The OtterBox Defender series of cases completely encloses your 8330 to give it three different layers of protection, a thin membrane, an hard outer shell and a rugged silicone skin. The rugged skin helps absorb all kinds of bumps, shocks and scratches and has a rough texture that will keep your 8330 in your hand instead of flying across the parking lot. The rugged OtterBox shell is built specifically for the 8330, so you still have access to all of your ports and buttons on the side of the phone.