Best Buys: HTC Ozone Accessories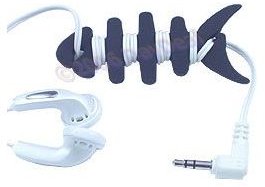 HTC Ozone
The HTC Ozone focuses on giving users the basic necessities in mobile communication like making calls, text messaging, email and web browsing without unnecessary bells and whistles. It's a compact mobile phone that sticks with the essentials, but that doesn't mean it lacks in cool features. Its elegant design and simple set of useful features can be enhanced by straightforward and elegantly designed HTC Ozone accessories. Here are 5 of the best HTC Ozone accessories and some information about them.
Fishbone Cord Wrap
Headset wires can get pretty inconvenient especially if they get tangled while you're busy. If you are driving a car and you're on your phone using the headset, getting your headset wire tangled up can get pretty annoying and can even become dangerous if it becomes too distracting for you. This fishbone cord wrap is a very simple yet very effective accessory to keep your headset wire organized. This is also a great tool to use in storing your headset wire in an orderly fashion. You don't need to wrap it on your phone or stash it away in a bag, only to experience difficulty in retrieving it later, anymore. It's an elegenat solution to a simple problem.
Price: $4.99
HTC Ozone Protector Phone Cover – Carbon Fiber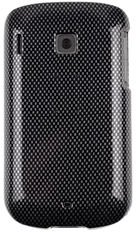 This carbon fiber print case is made up of durable plastic that gives protection to your phone from scratches and dents. The finish offers protection while providing an elegant and stylish look for your HTC Ozone mobile phone. It even gives you full access to your phone while it provides protection. It has cutouts in certain areas that ensure you of full access to all your HTC Ozone's buttons and features, including the slide out keypad. It can be easily installed and removed by simply snapping it on or off.
Price: $11.99
HTC Series Car Mount
This car mount, made of high quality durable plastic, is designed to fit your HTC Ozone and other kinds of mobile phones. It is lined with foam so it doesn't cause scratches to your phone. It mounts on to the windshield easily with the use of a locking suction cup that ensures stability and security even if you're burning rubber. Aside from securing your phone while you're in the car, it also has a picture holder which lets you put any of your pictures in it, making your car feel more like home. You can adjust it to the position you desire so you can access your phone conveniently even while you're driving.
Price: $19.95
MyTouch Naztech Black Voyager Case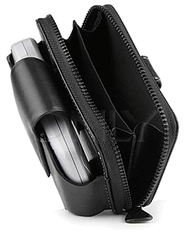 This case gives you the option of carrying around your HTC Ozone phone without putting it inside your bag where you can have difficulty in accessing it or inside your pockets where it can make your pants look weird with its bulk. The HTC Ozone is already compact enough to be comfortably carried around, but this case makes it easier and more comfortable for you. Aside from giving you a comfortable way to carry your phone, it also has a zipper enclosure where you can store other items like IDs and credit cards.
Price: $19.99
Kingston MobileLiteG2 Reader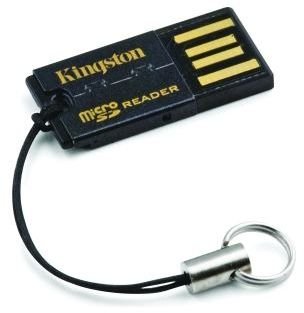 This extremely handy device lets you conveniently transfer data from your phone to your computer or the other way around. This MicroSD reader comes with a USB connector and it eliminates the need for slow Bluetooth data transmission or USB cables. It provides a more portable way for you to transfer data in an easy and simple fashion.
Price: $7.49