The Top 10 Palm Pre Accessories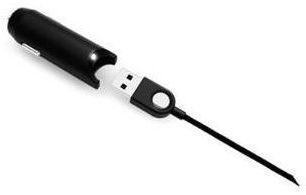 The Best Palm Pre Accessories
Palm Pre users are always on the hunt for new and unique accessories for their phone. And that's the reason why most companies come up with novel accessories. Here are ten of the best Palm Pre accessories that can adorn your phone and ensure ease of use.
Vehicle Power Charger
A small yet very useful and effective car charger that includes a removable 2.5 ft. micro USB cable, which means you can easily store this portable accessory. It also includes a micro USB charger. If you want to recharge your Palm Pre battery on the go while traveling, then this nifty vehicle power charger is certainly up for grabs.
Touchstone Charging Dock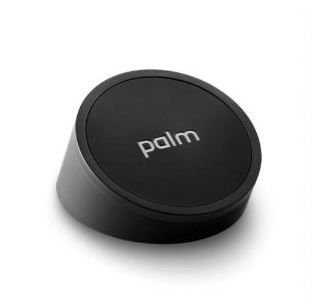 Amongst the best Palm Pre accessories, the Touchstone Charging Dock is definitely a must-have. Place your Palm Pre phone on top of the dock for convenient wireless charging. The magnets on the accessory take care of the phone's position and alignment when placed on top of the dock.
This beautiful little device avoids the problem of tangled cords and provides ease of connection and fit. Just place your device and perform your daily activities while charging. The accessory's portability makes it an ideal charging dock for users who want portable accessories.
Accessories Bundle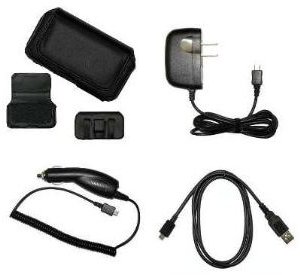 The Palm Pre Accessories Bundle is an affordable and useful all-in-one accessory package that includes a carrying case made of quality premium leather, a rapid car charger that allows fast charging while on the go, a travel wall charger with an IC chip to avoid overcharging and a USB data sync cable. All of these accessories are made for travelers who are in need of an all-in-one Palm Pre kit while traveling.
Rubberized Snap-On Case – Red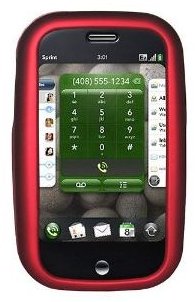 This Amzer rubberized Palm Pre case is designed in such a way so as to ensure a glove-like fit to your phone. It provides maximum protection from scratches, bumps and dirt. Its rubberized exterior can guarantee a no "slip-grip" and it has custom cut-out ports to allow easy access to all of your phone's functionality. Give your phone the ultimate new look with this extremely attractive Amzer Snap-On case.
Velvet Pouch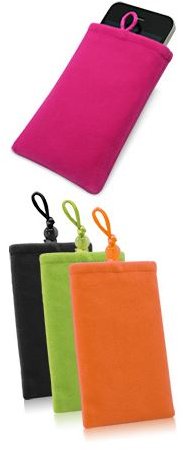 A simple and practical Velvet Pouch to carry your Palm Pre. It is made up of ultra soft fabric and is designed with a double layer so as to ensure extra phone protection. This Velvet Pouch is available in a variety of colors such as Bold Orange, Cosmo Pink, Jet Black and Olive Green.
Versa Charger Pro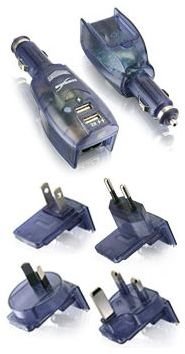 The Versa Charger Pro is designed to provide multiple charging options. You can turn this nifty accessory into a wall charger, car charger or an airplane charger. It is quite versatile and comes with 4 interchangeable plug adapters and a universal voltage circuit converter to allow you to use it worldwide. This is one of the best multi-use Palm Pre accessories and it ensures you never run out of battery power.
Mobi Products Cradle with a Spare Battery Slot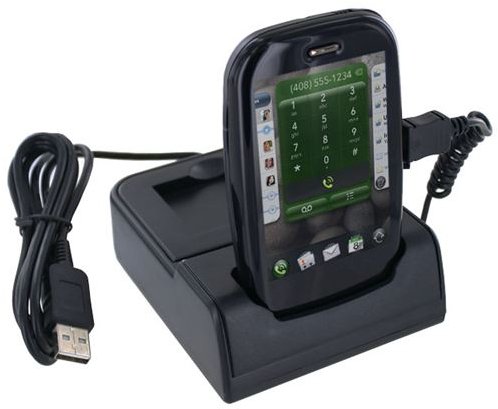 With a spare battery charger, Cradle may be the perfect buy for users who have more than one battery. It simultaneously charges your Palm Pre Plus as well as a spare battery. What's more, you can connect the cradle to your laptop via USB and charge your Palm Pre effortlessly. Quite energy-efficient isn't it? Cradle's stylish and portable and will be a nice addition to your Palm Pre accessories shopping list.
Mirror Reflect Screen Protector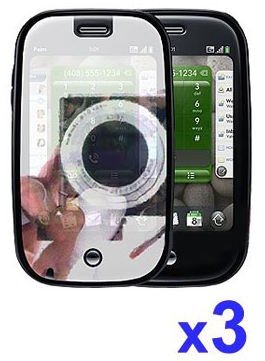 This Mirror Reflect Screen Protector is the best way to provide ultimate protection to your LCD screen. It not only comes with UV protection and color improvement, but it is reusable and washable as well. The special plastic deflects any UV rays, thus protecting your eyes from the harmful rays. It guards against dust, smudges, and scratches. Its enhanced touch-screen improvement feature ensures a smooth touch interface. The package includes an additional 2 screen protectors.
Ten One Pogo Sketch

The Ten One Pogo Sketch is made from a super light-weight aluminum alloy and comes with a detailed graphic and a sleek aluminum design. Its stylus has a soft tip that allows a smoother glide on the surface of your phone. It also comes with a high-gloss pocket clip which makes it super handy and it is available in silver and pink.
Golla Riley Smart Bag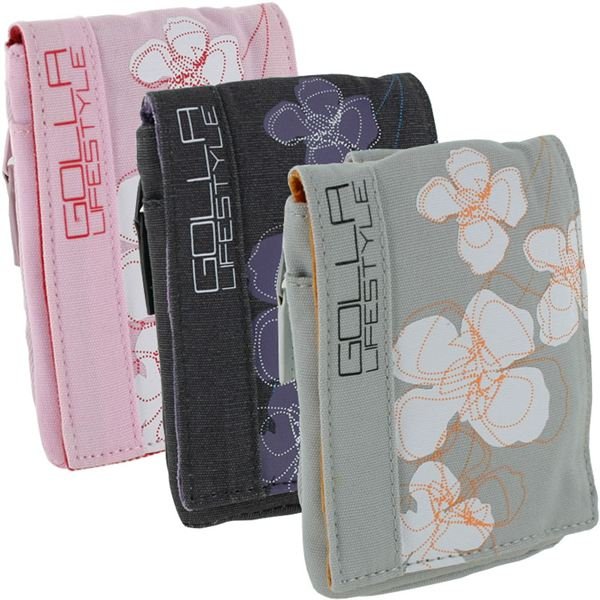 The Golla Riley Smart Bag is known for its evolving style and attitude. It is a very trendy pouch that is made of ultra durable, yet extremely soft, material that will surely give ultimate protection to your phone. The accessory comes in three different colors namely light gray, brown and pink. If you like trendy Palm Pre accessories that let you flaunt your style, you must go for Golla.