Top 5 Samsung Intensity Cases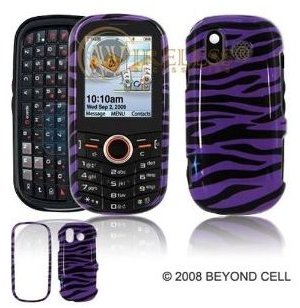 Introduction
Personalize and protect your phone with one of these Samsung Intensity cases offered in a variety of colours and designs. Protect your phone now with one of these highly attractive and affordable cases.
Samsung Intensity Protective Case – Purple/Black Zebra Design
Give your Samsung Intensity U450 a new fabulous look with this Protective Case that comes with a black and purple zebra design. This case is made to perfectly fit your phone and retain its original slim shape. The front edges, back and sides are reinforced with a hard quality plastic to ensure protection and a longer life for your phone. This is a snap-on case that can easily be installed. You will also get a free "live my life" wristband if you purchase this case costing $2.61 only. Buy it now.
Rhinestones Full Diamond Shield Protector Case – Swirl White & Pink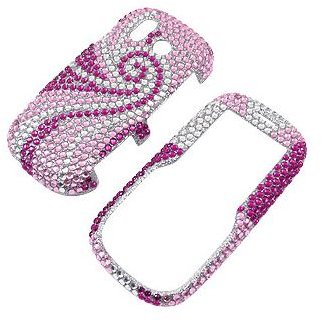 Samsung Intensity cases also include this classy swirl white and pink feminine design with rhinestones. This is an ultimately superb case to protect your phone from unwanted scratches, dust and dirt without adding a lot of bulk to your Samsung Intensity U450. It is also designed with openings to allow smooth access to all your phone functionality. It costs $16.99 only. Buy it now.
Hard Case – Red Hearts Design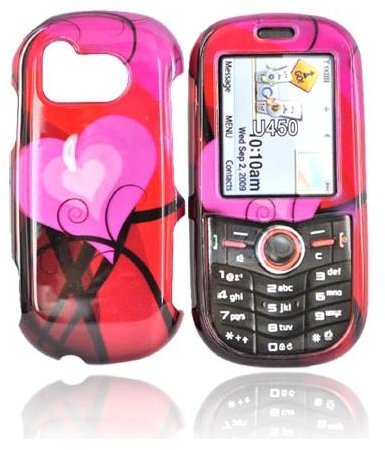 Customize your phone with this new Hard Case with Red Hearts design that is very easy to install with its snap-on feature. It is designed to perfectly mould to your phone and it is very durable and lightweight. This is also designed with various ports and openings to freely and smoothly access all of your phone's functionality. This case comes with a free shipment for just $5.45. Buy it now.
Original Body Glove Snap-On Case – Black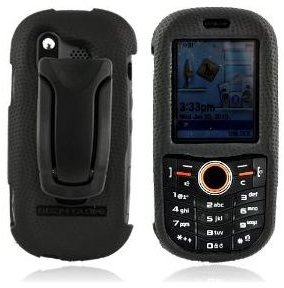 This elegant black coloured Original Body Glove Snap-on Case for your Samsung Intensity gives ultimate protection with its durable hard cover wrapped in textured glove material. Its rubberized surface can ensure you of a "no slip" grip. It can be easily installed with just a snap, the cut outs are perfect so there is no hindrance to the sliding motion and to all the access of the phone's functionality. Protect your phone now from bumps, drops and scratches with this case that comes with a screen protector. It costs $11.50 only. Buy it now.
Snap-On Phone Case – Double Take Skull Wing Design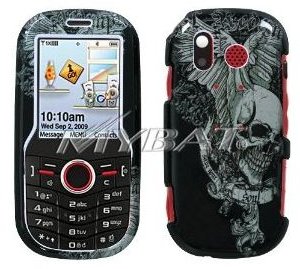 Operate your phone normally, yet with a different hip look, with this new Snap-on Phone Case that comes with a Double Take Skull Wing Design. This is custom made to perfectly fit your phone and it is fashioned from a lightweight and ultra durable quality plastic material. This is made especially for individuals who want to add visual flare to their Samsung Intensity phone along with having extreme phone protection from bumps, dirt and the dust of everyday life. From the original price of $24.95, it is now offered at a super discounted rate of $5.08 only. Buy it now.