Top 5 Best Motorola Droid X Cases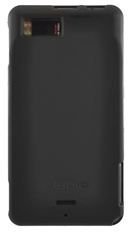 The Motorola Droid X has been released and it is definitely one of the best Android smartphones out there. Once you've bought a new Motorola Droid X, it's time to protect it by buying a good case or cover for it. Here's a list of the top 5 best cases for your Motorola Droid X. There are cases to suit any budget.
Seidio SURFACE Case
The perfect case combines a decent level of protection with a slim form factor and a nice feel. If that's what you're after then the Seidio SURFACE case is well worth a look. It is made from durable plastic and features a soft-touch coating. Naturally there are cut outs so that you can access all the ports and controls of your Motorola Droid X. The snap together design makes it easy to put on and there's a coin slot for easy removal. It is a snug case so it won't fit if you have an extended battery.
OtterBox Defender Case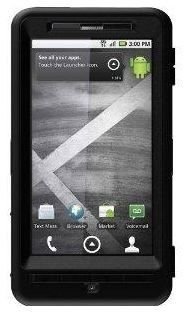 Probably the most trusted name when it comes to phone cases, OtterBox is well respected for a reason. If protection, rather than style, is your ultimate concern then this Motorola Droid X case is the choice for you. It offers three layers of security for maximum safety if you drop or bump your phone. There's a durable silicone skin, a polycarbonate shell and a transparent, protective membrane for the touch screen. It is a snug fit so it won't fit with the extended battery. It is also an expensive choice compared to the other cases out there but you get what you pay for.
Amzer Luxe Argyle Skin Case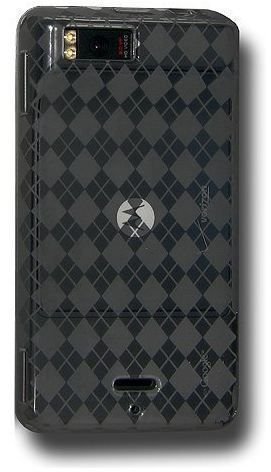 Going right to the other end of the spectrum in terms of price we have the Amzer Luxe Argyle Skin Case with a smoke grey Argyle pattern (it does come in other colors too). It is a fairly durable option and it features most of the cut outs required so that you can use your phone without having to remove it from the case. The covers on some of the buttons, such as the volume, camera and power buttons can make these controls a little harder to use. It does offer good protection though and extra grip and the pattern is fairly stylish. You also have to consider the fact you can get this case for under $10.
Qmadix Gel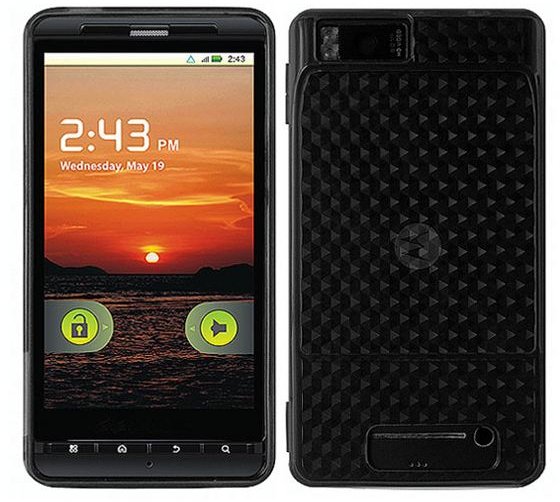 This is a highly rated and attractive case and it isn't too expensive either. The Qmadix Gel case for the Motorola Droid X is very easy to fit and it doesn't cover any of the controls or features that you'll want to access so there's no need to ever remove it. It strikes a good balance between rigidity and flexibility and so it provides extra grip in your hand or on a surface but without sticking to your pocket when you slide it in and out. It's also nice and thin so it doesn't increase the bulk of your phone. A great choice at a reasonable price.
Reiko Leather Pouch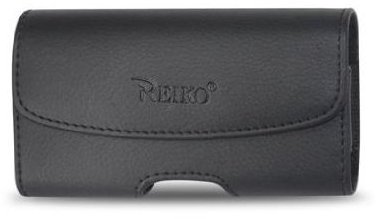 We'll finish off with a very different kind of case because some people prefer the leather pouch style. This offering from Reiko fits the Motorola Droid X perfectly and it includes a belt clip attachment. It does have a magnet clasp which holds it closed and this can interfere with the phone and trigger car dock mode. There is a way round this though, grab this app called Dock Nothingness from the Android Market and you can prevent any problems. The other great attraction of this case is the reduced price on Amazon (currently under $5) which makes it the cheapest option on this list of Droid X cases.
References