Best Samsung Impression Cases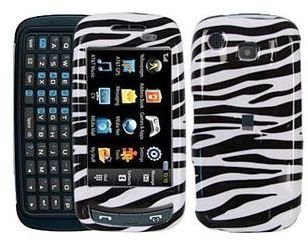 Introduction
With the latest and stylish cases available in the market, it is high time to personalize and protect your phone. Give your Samsung Impression an ultimate new look by choosing from a wide variety of colors and designs. Here are 5 Samsung Impression cases to choose from:
Snap On Crystal Case – Zebra Print
The Samsung Impression snap on crystal case by Amzer is made of high quality, durable and lightweight plastic material that will protect phones from scratches and bumps. It comes in a stylish back and front zebra print design with detachable swivel belt clip at the back to allow smooth positioning of the phone. The case can be easily installed. A simple snap on and your Samsung Impression will have a new look with maximum protection for only $12.95. Buy it now.
Sand Shield Protector Case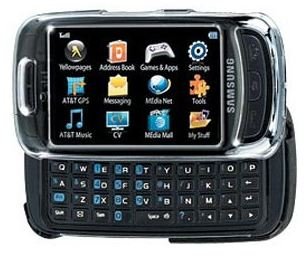 The Sand Shield Protector Case by Body Glove is ultimately the perfect fit because it is expertly crafted to fit like a glove. With its sleek and sophisticated design, it is one of the best in the market. It is made of a quality durable hard shell coated with rubberized material to provide absolute protection from wear and tear. It comes along with a swivel belt clip and an adjustable kickstand which allows you to easily watch movies and do stuff in comfort and leisure. It costs $19.95 only. Buy it now.
Silicone Skin Jelly Case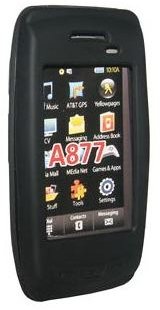 Give your Samsung Impression a new look with the greatest and newest Silicone Skin Jelly Case by Amzer. For those who do not like hard cases, this silicone case is the ultimate alternative solution. It is a perfect fit especially for the Samsung Impression A877. It is 100% premium silicone that comes along with a flexible grip pattern which offers great protection for phones from bumps and drops. The extraordinary skin material also acts as a shield from scratches. With different colors to choose from, it is yours for only $8.95. Buy it now.
Medium Sport Case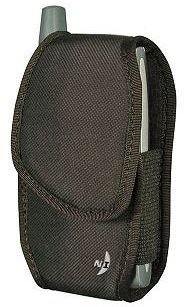 Medium Sport Case, by Nite Ize, will give an extreme rugged look to your Samsung Impression. It has a rugged style plastic belt clip and fantastic padding to ensure phone safety even if it bumps or falls. Its flexible belt clip is designed for easy access and portability. It comes with a lifetime warranty and comes in a variety of wonderful colors to choose from. This Samsung Impression case costs $23.95 only. Buy it now.
Horizontal Black Leather Case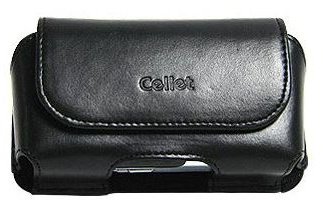 The Horizontal Leather Case by Cellet is made of superior quality leather that is known for its longevity and style. It is designed to perfectly fit the phone and provides protection against the dings and dents of everyday activities. With the rotating belt clip, which rotates up to 360 degrees, you can have ultimate phone access and easy phone positioning. Its magnetic button closure gives an assurance that your phone will be kept safe. This exceptional leather case costs $19.95 only. Buy it now.
More Samsung Impression Articles