Best Buys: HTC Hero Accessories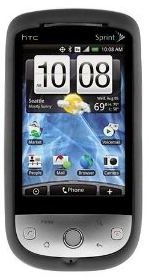 HTC Hero
The HTC Hero is of the most popular mobile phones today and with its amazing features and sleek design it's easy to see why. What makes the HTC Hero an even better phone to have is the number of HTC Hero accessories- from car chargers to cases, skins to LCD screen protectors.
Here is a list of five of the best HTC Hero accessories available on Amazon.com.
Premium Black Silicon
This is a soft silicon skin especially made for the HTC Hero. With this skin, users will not have to worry about their HTC Hero handsets getting the usual scratches and scuffs. Any owner will love to flash an HTC Hero handset that looks good while protected by this silicon skin. The accessory is made of premium quality silica gel that not only protects the handset but also gives it a nice, comfortable and soft surface. The gel is priced at $2 and is custom fit with openings for connectors and keys, so the HTC Hero will be fully functional when covered with this skin.
LCD Screen Protector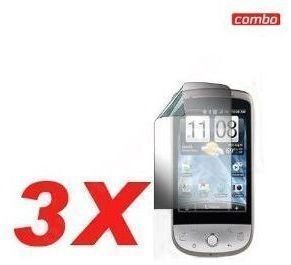 This screen protector will ensure that the LCD display of the HTC Hero is kept free from scratches. The screen protector fits in easily with the LCD display, so users won't have to cut it. The protector also covers the top of the LCD screen, unlike other protectors which fail to cover the top. The protector smoothes out well quickly and blends seamlessly with the LCD display. This 3-packed protector is priced at a measly $1.35.
GTMax Rapid Car Charger with IC Chip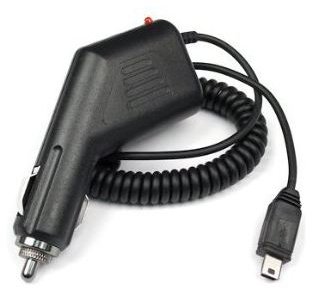 HTC Hero users need not fret about charging their handset batteries with this car charger. Now charging up their phones is easy with the GTMax rapid car charger which comes with an intelligent IC chip which recognizes full battery and then automatically switches to a power saver mode. This accessory is safe as it prevents overcharging of the battery and is short circuit-proof. It can charge Li-Ion, Ni-cd and Ni-Mh batteries. This accessory is priced at $2.29.
HTC Hero Rubber Feel Hard Case Cover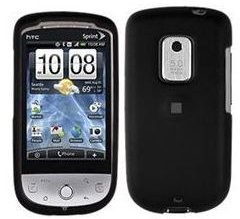 This case cover with belt clip is made of high quality and durable rubber that protects the HTC Hero handset. The case easily snaps on, allowing the user to leave their phone on this protective gear. Likewise, there is absolutely no need to take out the phone from the case whenever the handset is being recharged. The case has a swivel belt clip that easily detaches for more flexibility in handling. This is a great and fashionable way of carrying the HTC Hero. This hard case cover retails for $1.
Body Glove Elements Snap-On Case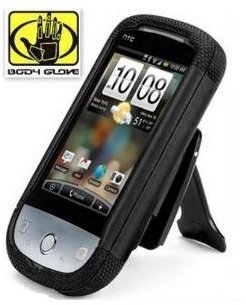 This protective case which retails for $13.48 gives exceptional protection to the HTC Hero. It has a durable hard shell that is coated with textured material for easier gripping while protecting the phone from scratches. This Snap-On Case also comes with a removable knob which supports the phone to stand diagonally allowing users to easily glance at the screen to check the time or to see if they have a new message. While the phone is upright supported by its stand, users can access all ports and controls of the handset.
For additional mobile fun, here's a list of HTC Hero Free Games.