Top 5 Bluetooth iPhone Accessories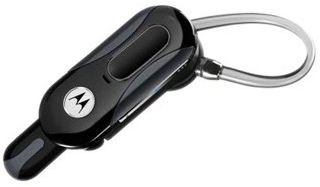 Best Bluetooth Accessories for the iPhone
The iPhone 4 is one of the best smartphones in existence. It has a superb design, excellent hardware powering it and a great camera. The iOS platform has matured a lot since its launch and the iPhone Appstore now has the largest collection of mobile apps and games, more than 225,000.
Here's a list of the top 5 Bluetooth Accessories for your iPhone. There are loads of Bluetooth iPhone accessories, including headsets, wireless speakers, wireless keyboards etc. These are some of the best:
Motorola H17 Bluetooth Headset
The Motorola H17 is one of the most stylish Bluetooth headsets around. It is extremely compact and slim with dimensions of 1.65 x 0.67 x 0.39 inches and it weighs less than 10 grams.
It is very comfortable to wear and has excellent call quality. It offers a lot of extra features like Rapid Connect, Easy Pair, Multi Point, Crystal Talk etc which allow to you connect the headset to the phone quickly, connect to multiple devices simultaneously and improve the sound quality of the headset. It is one of the best headsets that you can get in its price range. It costs around $79 and offers great value for money. It can be bought at the Motorola Online Store.
You can also check out the detailed review at Motorola H17 Bluetooth Headset Review
Aliph Jawbone Icon Bluetooth Headset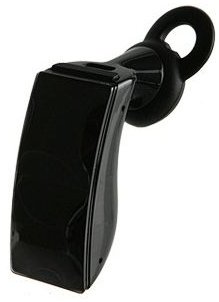 The Aliph Jawbone series has been known for being the most stylish headset range for the last couple of years. The new Jawbone Icon is the latest in the Jawbone series and combines style with function. It is possibly the most stylish Bluetooth headset currently available. It is very comfortable and has an ergonomic fit. It comes in six designs: Ace, Rogue, Bombshell, Hero, Thinker and Catch. All of them are extremely stylish and can be used as fashion accessories.
It has dimensions of about 1.77 x 0.95 x 0.72 inches and weigh around 10 gms. It comes with features like Multi Point, Noise Assassin and Voice Activity Sensor.
It is priced at $99 and can be bought at the Jawbone Store
Motorola MOTOROKR S305 Bluetooth Stereo Headphones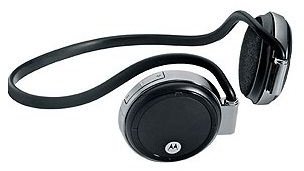 The Motorola MOTOROKR S305 Bluetooth Stereo Headphones are one of the best Bluetooth stereo headphones options for the iPhone. They offer superb audio quality coupled with a nice design which is very comfortable to wear. They work with almost all Bluetooth A2DP enabled devices and allows you to enjoy your music without being bound by wires.
They have a range of 30 feet and a battery life of about 6 hours of continuous music playback.
You can get them for $49 at the TIPB Store.
Belkin Bluetooth Music Receiver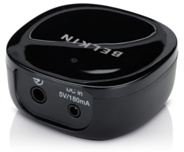 The Belkin Bluetooth Music Receiver is a cool device which allows you to play the music on your iPhone wirelessly through your home stereo or standalone speakers. It works not only with the iPhone but with all A2DP Bluetooth enabled devices. It is a cheaper alternative to a wireless speaker system and allows you to enjoy your music wire-free.
It is one of the coolest iPhone accessory available. It uses Bluetooth v2.1 with EDR and has a range of 30 feet. It comes with a 3.5 mm to 3.5mm/RCA cable so that you can connect the Music Receiver to any speaker system.
It is available for $49 at the Apple Store
Soundmatters foxLv2 Bluetooth Portable Speaker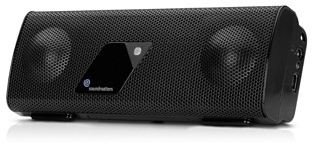 The Soundmatters foxLv2 Bluetooth Portable Speaker is a pocket sized portable speaker system which connects to your iPhone wirelessly via Bluetooth and allows you to play your music. It can also be connected to a regular 3.5mm jack audio source.
It offers excellent audio quality and a portable form factor but is priced a bit high. If you already have a speaker system, you should get the Belkin Bluetooth Music Receiver instead. You can also answer your calls using this speaker as it has a built in mic.
It is priced at $199 and is available at the Apple Store