Top 5 Best HTC Hero Cases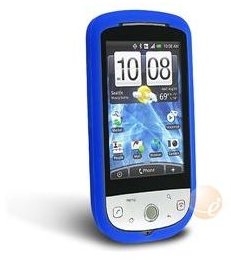 Best HTC Hero Cases
The HTC Hero was one of the best Android smartphones of its time. Many users bought it and still have it, since it can run Android 2.1. It has a nice design coupled with excellent build quality, but if you are looking for some extra protection for your HTC Hero, you've come to the right place. This article will list the top 5 cases for the HTC Hero.
HTC Hero Dark Blue Silicone Case
The Dark Blue Silicone Case is one of the most popular cases for the HTC Hero. It is pretty inexpensive at $3.99 and is a perfect fit for the CDMA HTC Hero. The case is composed of silicone and is dark blue in color. It has openings for the headphone jack and the camera lens. You can use the Hero without removing it from the case, which makes it more convenient to use.
It can cushion the Hero against falls and protect it from dirt, scratches and smudges. It is very slim and won't make your phone bulky. The skin exterior is very smooth and feels nice in your hands.
It is priced at $3.99 and is available at EforCity.
HTC Hero Purple Hard Crystal Case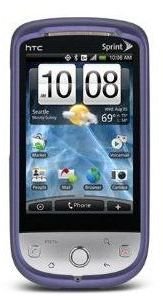 The Purple Hard Crystal Case is another great case for the CDMA HTC Hero. It isn't flexible like the silicone case but is a hard crystal case. It looks stylish in purple and is formed of tough plastic. It protects your HTC Hero from scratches and dirt. It is pretty cheap at just $2. It also has openings for the headphone jack, the camera lens and the controls so that you can use your Hero without removing it from the case.
It is priced at $2 and is available at Amazon.
HTC Hero Black Rubber Feel Case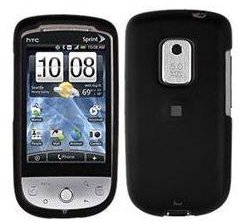 The Black Rubber Feel case is one of the cheapest Hero cases you can find on the Internet. It isn't great when it comes to looks but does its job quite well. It has openings for all buttons and ports and comes with a clip which you can use to attach it to your belt. The case quality is very good and will protect your Hero from scratches and dirt.
You can get the Black Rubber Feel case at Amazon for only $1.
HTC Hero Horizontal Leather Case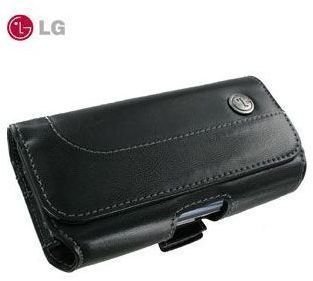 This leather case is made of premium quality leather and is a holster case. It has superb quality and features a magnetic lock system which allows easy access to your HTC Hero and prevents it from falling. You can attach the case onto your belt. It is a very stylish case and offers complete protection to your HTC Hero.
It is more expensive at $14.99 but is worth it if you want a good quality leather case. It's available at Wireless Emporium
HTC Hero Custom Gel Skin Case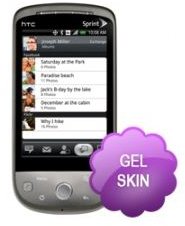 The Custom Gel Skin case is a customizable skin. You customize it to your liking online. You can choose between different designs, and use your own photos to customize your HTC Hero. It has very vibrant colors, complete with a glossy finish. It will protect your HTC Hero from smudges, stains and dirt. It is expensive though, at $29.99. You can get it at Unique Skins and customize it.