Top 5 Best Samsung Galaxy S Cases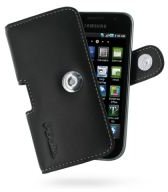 The Samsung Galaxy S is still one of the best Android smartphones currently available, so it stands to reason that you want to keep it protected. There are many different types of cases you can choose from to suit your needs, whether you want one that doesn't add bulk, or one that keeps it protected through tough conditions, there is a great choice.
Here we've rounded up the best Samsung Galaxy S cases you can lay your hands on – links to buy them appear in the references section at the end of the article.
PDair Samsung i9003 Leather Case
For a more traditional style case, that offers your phone all-round protection, the leather pouch case will always be a sound choice.
This offering from PDair is a premium leather case for your Galaxy S which will keep it protected from dirt and stains. It comes with a belt clip and has a magnetic stud closing system which keeps your device secure and also provides easy access. The case quality is excellent and will last as long as your phone.
The drawback with using this style of case is that it's trickier to take calls quickly, and of course it covers up the good looks of your phone. It is a stylish choice for a lot of protection though.
Case Mate Barely There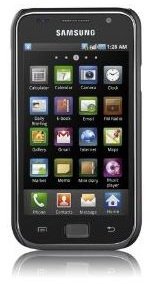 Case Mate is a great name in the world of phone cases, and this design for the Samsung Galaxy S certainly doesn't disappoint. As you would expect with a case called 'Barely There' it's a perfect option that doesn't add any bulk to your phone.
As well as all the usual cut-outs for your convenience, the case is easy to put on and fits the phone supremely well. It has a hard outer surface to protect your phone from most things life has to throw at it, but it also has a soft feel so is nice to hold too.
With this option you also get a screen protector which is always a good plan, but the corners of the case might do with a little extra protection as these are the more vulnerable areas. Other than that though, this is a great case for the price.
Cellet Black Rubberized Proguard Case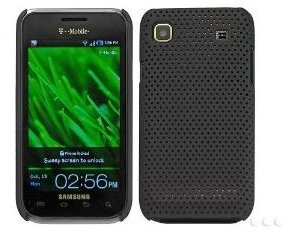 Stupidly cheap, this Proguard case offers a surprising amount of protection for only a few dollars. It doesn't add any bulk to your phone and still let's the Galaxy's looks shine through.
It snaps on to the phone easily, and although it has a tough exterior it also has a rubberized finish, so keeping hold of your phone is a great deal easier. The screen is exposed, but that's the price you pay for a minimalist design.
One user reportedly says that this cover might have got smashed when the phone was ran over by a car, but it did its job in protecting the phone. I'm not suggesting you try this just to test the case's capabilities, but it's a nice case study to show what great protection it offers.
Barely There Tough Case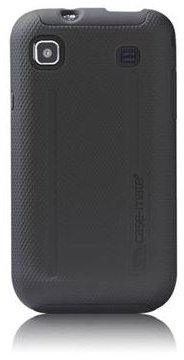 If the style and quality of the Barely There case appeals to you, but you need something to protect your phone in more rugged situations, then the Case Mate Tough Case is a must-have Galaxy S accessory for you.
For the more accident-prone user, this dual protection case offers shock absorbing qualities with the silicone core, and a tough outer shell that guards against impacts like drops, knocks and falls. It's also lightweight, and for a rugged case is pretty slim, although the downside of course is that a tough case does add more bulk (albeit small) to your phone; but that's the payoff for a case that offers ultimate protection.
Otterbox Commuter Case for Samsung Galaxy S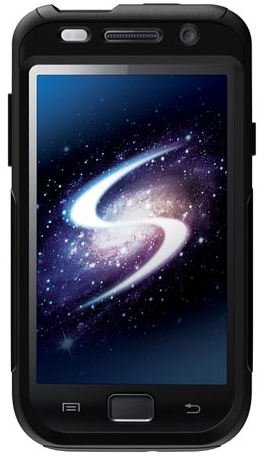 The Case-Mate Tough option, not tough enough for you? Then try this design from Otterbox, that offers three layers of protection. If you are the clumsy member of your group then meet the saviour of your phone.
With this Samsung Galaxy S case you get the silicone layer for shock absorbing, a screen protector and a stylish smooth outer layer too. This makes it easier for getting the phone in and out of your pocket, but you still get a pretty great grip too – even if you do drop it, your phone is supremely protected.
As you would expect from such a quality product this is not a budget option, but if you are likely to drop your phone, or subject it to more than general wear and tear, then it's a worthwhile investment – this is not a cheap phone after all.
What's The Best?
So what is the ultimate, or best Samsung Galaxy S case? Well, this depends on your needs, and any of these top five choices are sure to protect your phone in the way it deserves. If you expect a lot of drops and knocks and falls to come your Galaxy's way then the Otterbox has to be the best, for most of us the Case Mate Barely There case is a stylish and protective option.
References