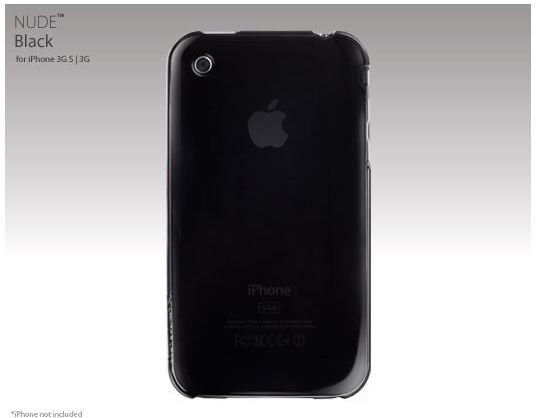 SwitchEasy Nude Case for iPhone 3GS
This is the case I'm currently using for my iPhone 3GS. This case is so thin that you won't actually notice that your iPhone has it. In fact my wife couldn't believe that my phone has it because I had the black case which is as shiny and glossy as the back of the iPhone 3GS. The SwitchEasy Nude Case measures only 0.8mm and yet it provides maximum protection. The case uses a revolutionary Duo UV scratch resistant gloss coating making the case stand the test of time without sacrificing its good looks. The case is made from super strong polycarbonate material and like any other SwitchEasy Case comes with a screen protector and protectors for your iPhone 3GS's connectors. (Price: $19.99) Buy the SwitchEasy Nude Case.
Otterbox Defender Case for iPhone 3GS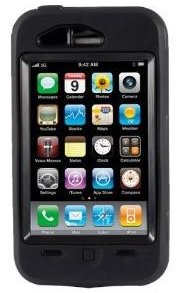 If you don't mind the extra bulk added to your iPhone 3GS, the Otterbox Defender Case is your best bet for providing your iPhone 3GS with the best protection from scratches, bumps and falls. I have the same case for my BlackBerry Bold 9700 and I would have to say that the case is really good. But that is if you don't mind the extra bulk it adds to your iPhone 3GS. The case is made of soft rubber which makes for a more secure grip on your phone. (Price: $24.29)
Buy the Otterbox Defender Case.
Incipio SILICRYLIC Case for iPhone 3GS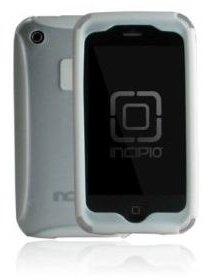 I understand that some of you are afraid to use hard cases for your iPhone 3GS so you'd probably be more inclined to get the silicone cases. Well, how about getting a case in-between the hard case type and silicone type of cases such as the Incipio SILICRYLIC case for iPhone 3GS? Featuring a rigid polycarbonate plastic exterior embedded in a shock-absorbing silicone core, this case provides ample protection without adding bulk to your iPhone 3GS. The case boasts an innovative design that combines custom-fit hard acryllic shell with a soft-touch silicone core. The Incipio case for iPhone 3GS comes with a surface protector and cleaning cloth. (Price: $23.76)
Buy the Incipio SILICRYLIC case for iPhone 3GS.
Speck CandyShell Case for iPhone 3GS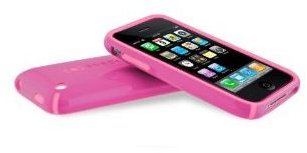 The Speck CandyShell Case for iPhone 3GS gives your iPhone 3GS protection from scratches, thanks to its sleek hard shell and the protection from its soft rubberized finish that won't scratch your iPhone 3GS as well. This rubberized interior provides your iPhone 3GS with proper insulation to keep it from being damaged by bumps and knocks. Its shiny hard outer finish also makes it easier for you to slip the your iPhone 3GS into your pocket. (Price: $19.93)
Buy the Speck CandyShell Case for iPhone 3GS.
Griffin Clarifi Protective Case for Iphone 3GS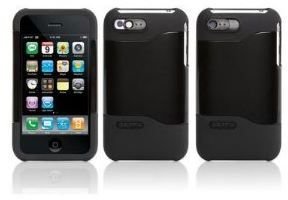 Griffin's Clarifi is made of durable polycarbonate and has cutaways that provide access to your iPhone's power switch, headphone jack, volume controls and dock connector. With the case on your iPhone, you can still plug it into the Apple Universal Dock. The case is composed of three parts with the bottom third portion sliding down and off to fit in most iPhone docks. (Price: $17.99)
Buy the Griffin Clarifi Protective Case.