The Top 5 Motorola Droid Accessories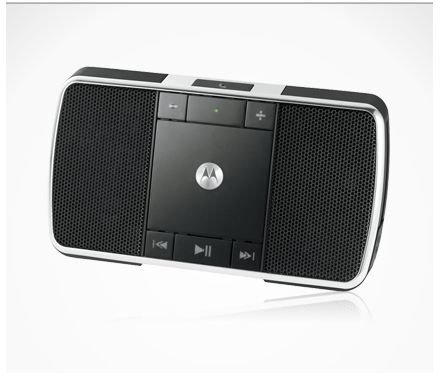 The Best Motorola Droid Accessories
Touted as the next big thing after the iPhone, the Droid is seen as the only savior of the fading Motorola. The Droid is a sleek and attractive smartphone that runs on the Google Android operating system. It has everything that a feature-rich smartphone should possess – from GPS and Google Maps to nifty touch controls and a strong media player. Almost all Motorola Droid reviews have been positive so far, so there's no doubt about its functions. There are also many Motorola Droid accessories to use, from docking stations and headphones to cases and wireless speakers. Here are the best must-have Droid accessories for your smartphone:
EQ5 Ultra Portable Wireless Speakers
When it comes to delivering rich stereo sound and wireless freedom, size doesn't matter. The ultra portable Motorola EQ 5 wireless speaker set comfortably fits in your palms, but delivers rich stereo sound. This pocket-sized sleek and super-stylish speaker set ensures you can listen to your favorite music on your Motorola Droid without any headphones. You can play music or take calls anywhere, thanks to its convenient kickstand that keeps the wireless speakers at the perfect angle to give a superior sound experience. Its noise-reduction and echo-cancellation features ensure crystal-clear sound quality when taking calls.
Buy the EQ5 Ultra Portable Speakers for $25.89
Multimedia Docking Station for Your Motorola Droid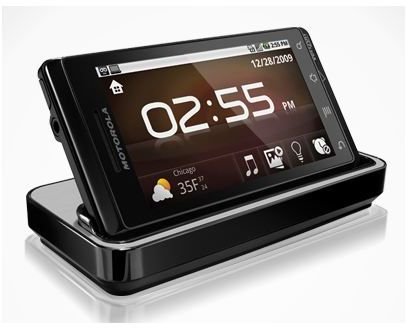 The splendid Motorola Droid Docking Station ensures a hands-free video watching experience. It puts your Motorola Droid at the perfect angle to watch videos or listen to music. You don't need to have any wall charger, the multimedia station does it all for you. It can charge your device via USB connection. The micro USB port also allows high-speed data transfer between your computer and device using a USB cable.
The Multimedia Docking Station converts your Motorola Droid into a weather station and alarm clock. Its non-skid base ensures it doesn't fall off the desk accidentally. Although it's a bit pricey the features truly qualify it to be one of the best Motorola Droid accessories.
Buy the Multimedia Docking Station for $18.00
Motorola MOTOROKR S305 Stereo Headset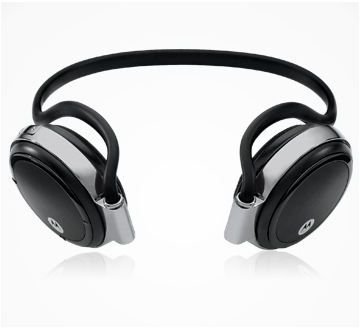 The MOTOROKR stereo headset will surely deliver outstanding sound quality for your Droid. You can listen to your favorite music or make hands-free calls using this lightweight wireless headset. The sound quality is truly splendid, thanks to its 30mm high quality speakers, which deliver rich sound and deep bass. The S305 Stereo Headset does not allow any ambient noise to disturb your music pleasure.
The headset is ergonomically designed to give a comfortable fit behind your head and has a lustrous and futuristic look. The nifty controls allow you to switch songs, accept calls or adjust volume with ease. Just tap either side of the headphone and the music track changes easily. If you are looking for Droid accessories for your listening pleasure, then you should go for MOTOROKR for sure.
Buy the Motorola MOTOROKR S305 for $41.69
Seidio Innocase Surface Case for Your Motorola Droid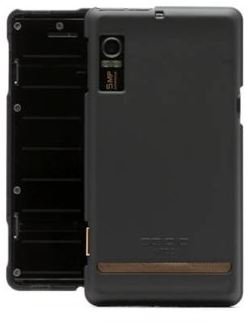 Your Motorola Droid can easily be vulnerable to scratches, so why not have the Surface Case for your Droid that not only provides a soft touch coating, but also protects your device from scratches? Seidio is one of the leading companies to provide the best mobile phone cases for major mobile brands.
The case is just 1mm thick, which ensures protection to your Droid without adding any extra bulk. Made from durable and lightweight polycarbonate plastic, Seidio's soft case provides an excellent grip and comfortable fit. You will also find precise cutouts for your Droid's camera, multimedia controls, microphone and speakerphone. The Surface Case easily snaps to your phone and is very easy to remove. If you are looking for scratch guards and cases, then the Seidio Innocase Surface Case will be your perfect choice.
Buy the Seidio Innocase Surface Case for $15.99
Motorola H555 Bluetooth Headset

In the list of best Motorola Droid accessories, there may be many Bluetooth Headsets for your Motorola Droid, but the H555 Bluetooth Headset redefines comfort and quality audio. The headset's lightweight design fits snugly on your ear and delivers crystal clear audio. The price may be high for some, but the ease in use and comfort offered by the H5 Headset surpasses less-pricey ones. So, the next time you think of buying one, do consider the Motorola H555 Bluetooth Headset.