Best Buys: LG enV Touch Accessories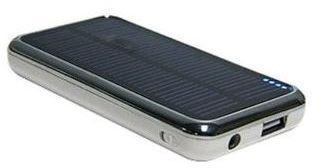 LG enV Touch
The LG enV Touch is a touchscreen phone that features a full QWERTY keyboard and a large display. It has a great design with several solid features that include a web browser and a 3.2 megapixel camera. It only makes sense that if you own one, you would take care of it by using LG enV Touch accessories like these 5 items.
Amzer 3500 mAh Battery Backup Solar Charger
This emergency charger can be charged two ways: by direct sunlight or by a computer via AC adapter, car charger or USB. The charger contains a high capacity polymer lithium-ion battery that is rechargeable. This battery, once charged, can recharge several electronic devices like the LG enV Touch. It usually takes 2.5 hours to fully charge the battery. After that, it is ready to provide 3.6 volts to 5.5 volts of energy to different devices including GPS receivers, mp3 players, digital cameras, smartphones and Bluetooth headsets. The price for this very handy accessory is $89.95.
Mirror Screen Protector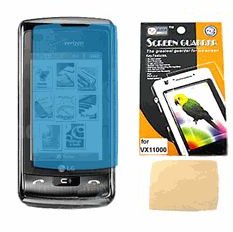 One of the most useful and protective LG enV Touch accessories, this mirror screen protector prevents damage from scratches to the screen of your LG enV Touch. Since the LG enV Touch is a touchscreen phone, you would want to do everything to make sure that the screen is well protected. The screen protector can be easily applied to the mirror screen protector, and it also comes off easily if need be. This mirror screen protector can be purchased for $7.74.
LG 5 Pin Micro Phones USB Charger

The most valuable feature of this USB car charger is its ability to prevent your LG enV Touch from being overcharged. Overcharged phone batteries may malfunction and you don't want that to happen to your beautiful LG enV Touch. It also has a mechanism in place to protect phones from short circuits. This USB car charger is also compatible with other LG phones like Chocolate, Glimmer, Decoy and Swift so it is very convenient for trips with your friends who also own different LG phones. You can get this USB car charger for $9.37.
Rubber Case Cover FOR LG ENV TOUCH VX11000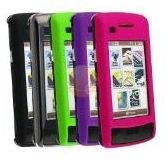 These snap-on protective covers come in five different colors, giving you the chance to express yourself simply by protecting your phone with a plastic cover. These protective covers shield your LG enV Touch from dirt and damage. With new designs and colors coming in regularly, you get an almost unlimited source of different looks and feels for your LG enV Touch. Each sturdy protective cover can be bought for $9.09.
For more LG phone cases, here is a round-up of the Ten LG Phone Cases or Covers.
Sandisk 2GB MicroSD TransFlash Memory Card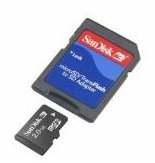 If you want to extend your phone's memory so you can gain access to more content while you're on the go, it's a good idea to have an extra memory card. The Sandisk 2GB MicroSD TransFlash memory card is a great choice for this task. It provides fast data transfers, which is a very handy thing to have when you're mobile. Aside from expanding your LG enV Touch's memory, it can also provide more storage to other devices that have a microSD slot. You can get this memory card for $12